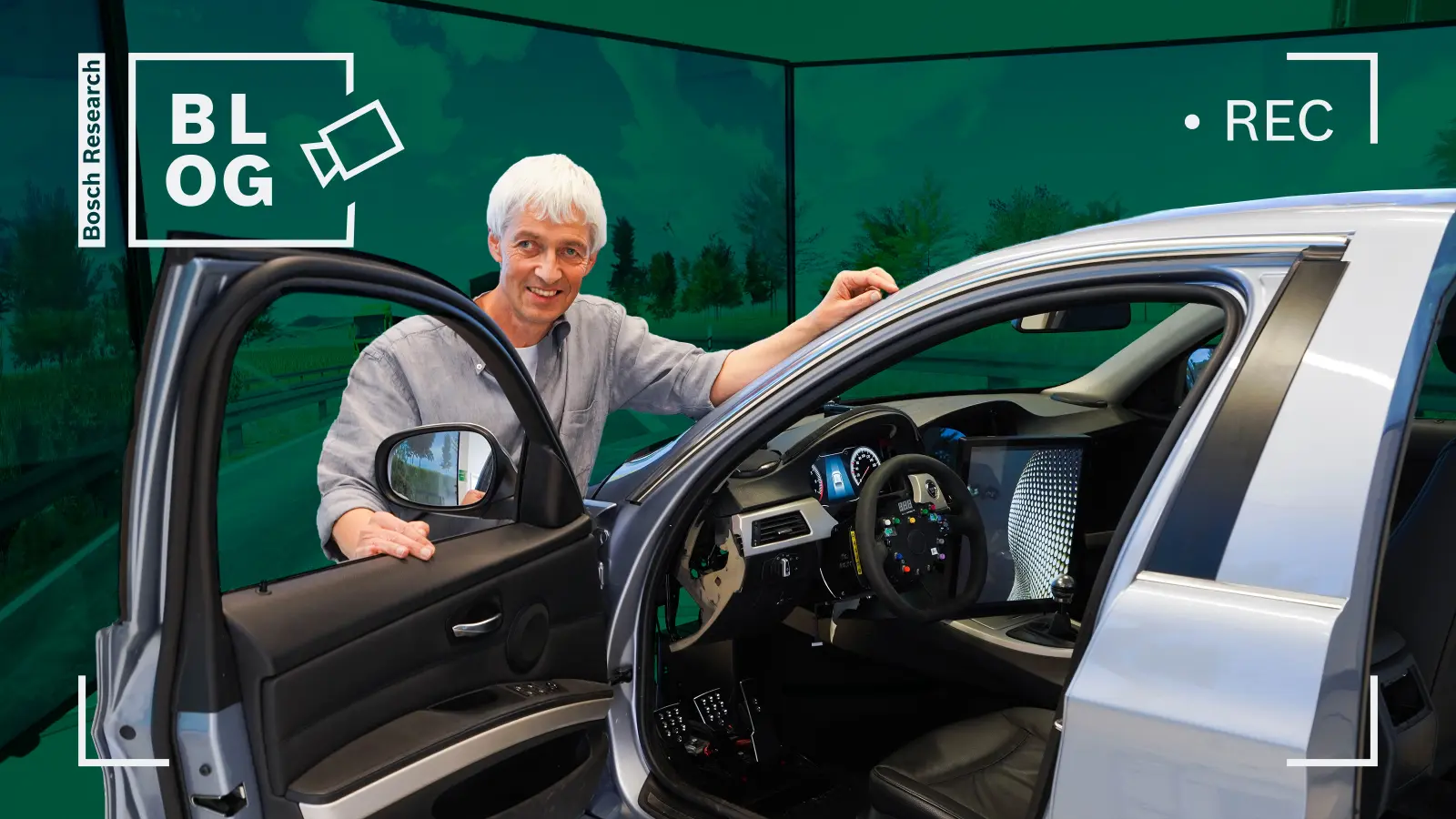 Driver assistance and automated driving systems have to be developed in a human-centered way in order to reach acceptance by users and society. As long as humans still play an active part in vehicle control, it is also a crucial point to respect their capabilities and performance to leverage the full safety potential of the systems. Research on how people are interacting with the system, whether they have a correct understanding of its function and limits, and how they react in critical situations is an essential building block for a successful product. In this relation, "calibrating trust" means counteracting to distrust by simultaneously preventing the dangerous area of carelessness.
YouTube
Video cannot be shown without your consent
Calibrating trust is a task in driver-vehicle interaction
At Bosch Research, we prototype and pre-develop interaction technologies and concepts to assist the human in the context of automated driving. We analyze the effectiveness of the measures by empirical tests in the driving simulator or in the vehicle in real traffic. Helping the driver to reach the appropriate level of trust towards the system is one sample of the tasks in driver-vehicle interaction. You can find further examples within our contributions to public funded projects as @CITY-AF and RUMBA.
What are your thoughts on this topic?
Please feel free to share them or to contact me directly.
Dietrich is a chief expert for Human-Machine Interaction at Bosch Research with a specific focus on driver-vehicle interaction. His main research topics cover human-computer interaction technologies, user modeling and user experience. He received a master's degree in mathematics and a Ph.D. in computer science, both from RWTH Aachen University. Outside of Bosch, he leads the working group "Human as a vehicle driver" in the Research Association for Automotive Technology (FAT), and is an honorary professor for "IT systems for Human-Machine Communication" at the Bundeswehr University Munich.