At Bosch, we care. For you, our business, and our environment. Our promise to our associates is rock-solid: we grow together, we enjoy our work, and we inspire each other. Join in and feel the difference. Working at Bosch you will enter a network of more than 420,000 employees from over 150 nationalities — characterized by individual perspectives, diverse experiences and different lifestyles.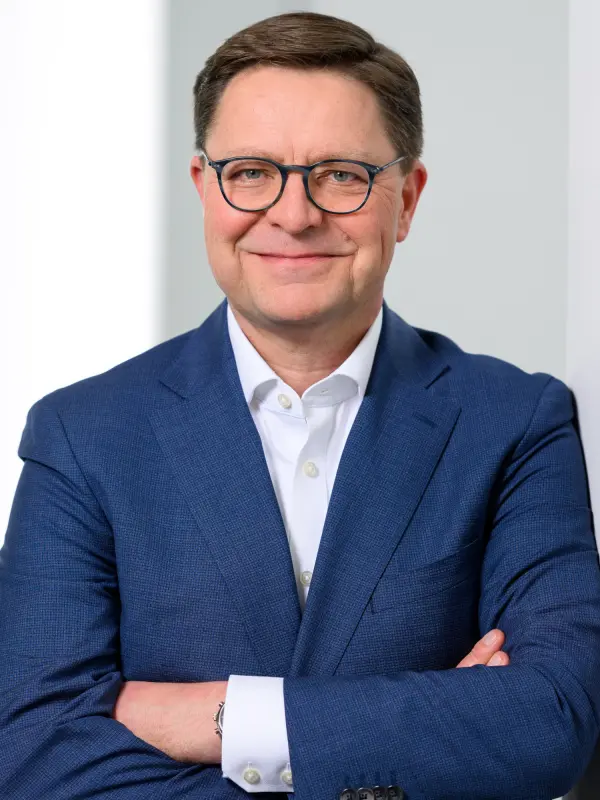 Diversity is our advantage – Inclusion is a must have.
At Bosch, we appreciate everyone's uniqueness and value diversity as a key for our business success. To unleash the full potential we provide space, tools and trainings for intercultural and international collaboration to feel welcomed, respected and valued regardless of gender, origin, age, personal background, or life plans. Through this cross-cultural and interdisciplinary exchange, we can create technology that is invented for life. Questions don't stay unanswered in such a large team with people from a wide range of backgrounds — even if the expert who can help is based on another continent.
Get inspired by everyone's uniqueness
By valuing our different perspectives, we involve everyone and ensure equal opportunities. This allows each of us to make a meaningful individual contribution to an inspiring and productive working atmosphere that carries new ideas and technologies. We can share our knowledge in our international network and thereby inspire each other and share experiences and knowledge — in associate networks, or for example the annual Diversity Days. Two weeks a year associates create various activities around topics related to allyship, psychological safety, inclusive leadership, unconscious bias, resilience and personal development.
We not only learn from each other's skills and experiences but are also inspired by each other's individual situations, thinking and mindset. And if something needs to be improved, we put our heads together and think forward. Giving an example: employees from different regions, departments and backgrounds had a common need. They wanted to be addressed by a preferred name and individual gender pronouns. But how should others know the correct name, especially in virtual collaboration? Nothing may be more personal than the way in which people refer to each other through our name and pronouns. Using a person's chosen name and personal pronoun is a form of respect and a basic courtesy. So the group worked cross functional closely together on a concept for inclusive communication and features to support the virtual intercultural collaboration in everyday conversation within the Bosch organization worldwide.
How we live Diversity, Equity and Inclusion at Bosch
Diversity
Diversity means having individuals with different personalities, experiences and perspectives, personal backgrounds and life plans in a team and at all levels of an organization.
We are convinced that mixed teams achieve better results and are more innovative. More than 150 nationalities work at Bosch and thereby contribute to the success of the company every day. One of many projects and initiatives that support the appreciation of diversity in the company is the Colour Run at the Bosch sites in Juarez, Mexico. To help participants get to know each other better and share a common experience, the race focuses on the age-old idea that "the journey is the destination". The event is complemented with a range of activities that strengthen team spirit.
Equity
Equity firstly means to acknowledge that everyone has different needs, experiences, and opportunities and that therefore not everybody is starting at the same level. Secondly, equity means being committed to level the playing field by ensuring fair and impartial programs and processes.
Therefore, Bosch has an own team, which is responsible for revealing unconscious thinking patterns in job interviews to ensure equity in the application process. In order to attract the objectively best candidates, Bosch offers training seminars for executives and HR managers that focus on the further improvement of the entire personnel selection process.
Check out our benefits for more information on our working time models, seminars and further offers which take into account different needs and backgrounds.
Inclusion
For us at Bosch, inclusion means taking actions to make others feel welcome, respected, supported and valued as they are.
Feeling safe to be authentic, contribute with all your competencies and also challenge the status quo without fear is the foundation for successful inclusion in the workplace. Studies show that high psychological safety in common with an accountable mindset leads to greater performance at the individual as well as the team level, but also to increased creativity and innovation. (References can be found in: Newman, A., et al., Psychological safety: A systematic review of the literature, Human Resource Management Review (2017), http://dx.doi.org/10.1016/j.hrmr.2017.01.001)
Associates are encouraged to contribute their individual strengths and skills and learn from the diverse perspectives of others. Seminars and toolboxes for everyday work provide support: Associates, for example, learn behaviours that strengthen trust or tools such as check-ins for meetings that improve communication within teams. By providing our associates the right tools for mutual understanding, we can live inclusion and turn it into a benefit for our business.