Electromobility is here to stay on the bicycle market, as e-bikes have become a mass phenomenon. Connectivity is now venturing further into the realms of electronics — and as a result, an old means of transportation is leading the way in modern day mobility.
Megatrends such as urbanization, digitalization, and sustainability fundamentally change the way we move around. It seems rather ironic that one of the oldest means of transportation – the bicycle – is becoming increasingly popular once more. More and more cities are adapting their infrastructure to cycling, and new rural routes are being developed.
The bicycle itself has been reinvented in recent years: It is now part of the Internet of Things (IoT) – and thus electrified and connected. E-bikes have become a mass phenomenon and are definitively a pioneer of tomorrow's mobility with their intelligent IoT solutions. Here are five reasons that illustrate this trend:
#1 Reach your destination – quicker and easier
Using an e-bike on a regular basis saves time and improves your quality of life. Intelligent route planning helps you to get to your destination faster and with much less hassle. Solutions such as the SmartphoneHub from Bosch can connect e-bikes to a smartphone, and support e-bike riders before and after their journey. They can find the best possible route with just a few clicks in the COBI.Bike app, allowing them to select between the fastest, shortest, or most serene route. By means of 2D and 3D map views, the app reliably guides cyclists to their destination, and voice navigation can also be switched on if desired.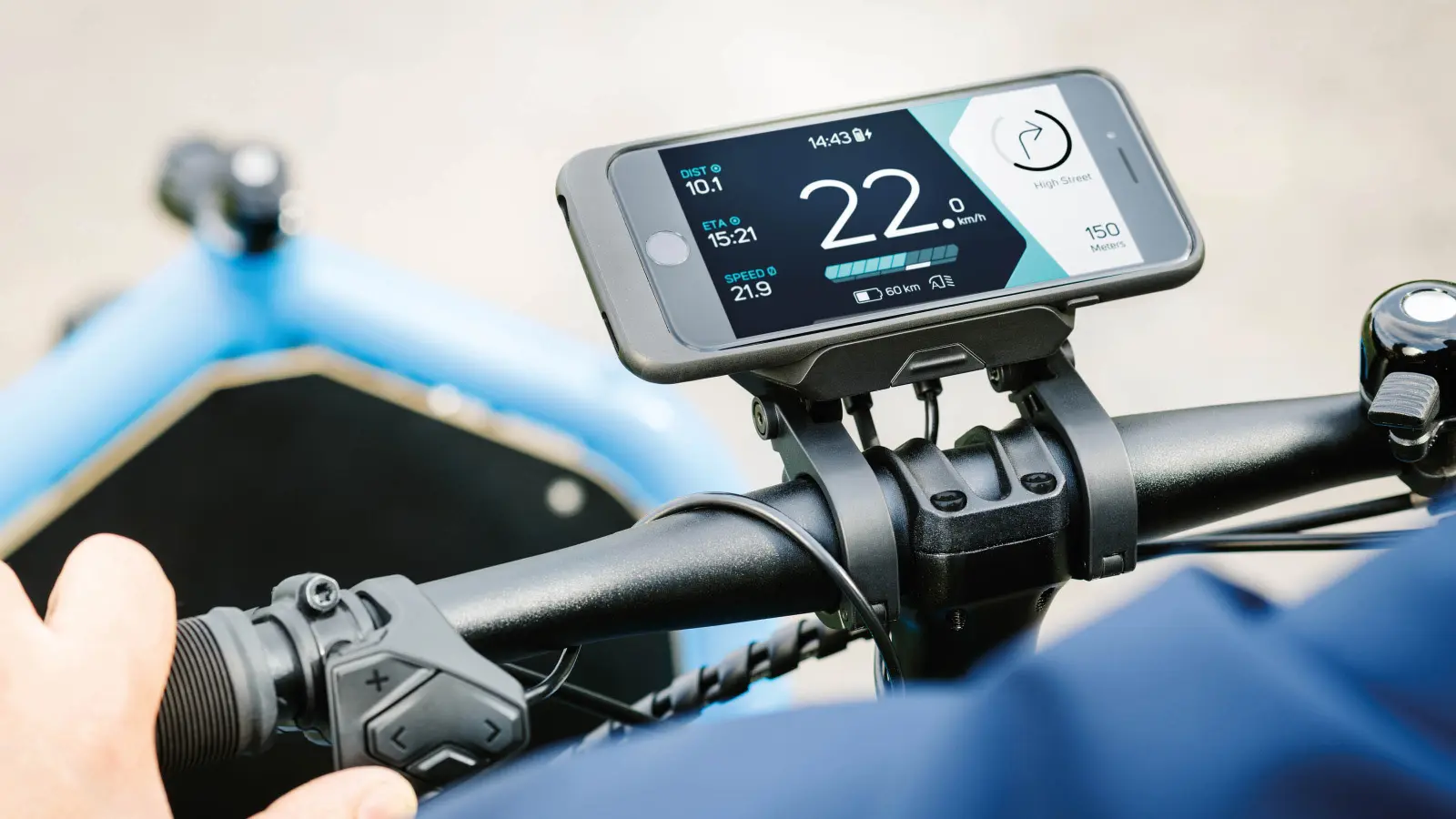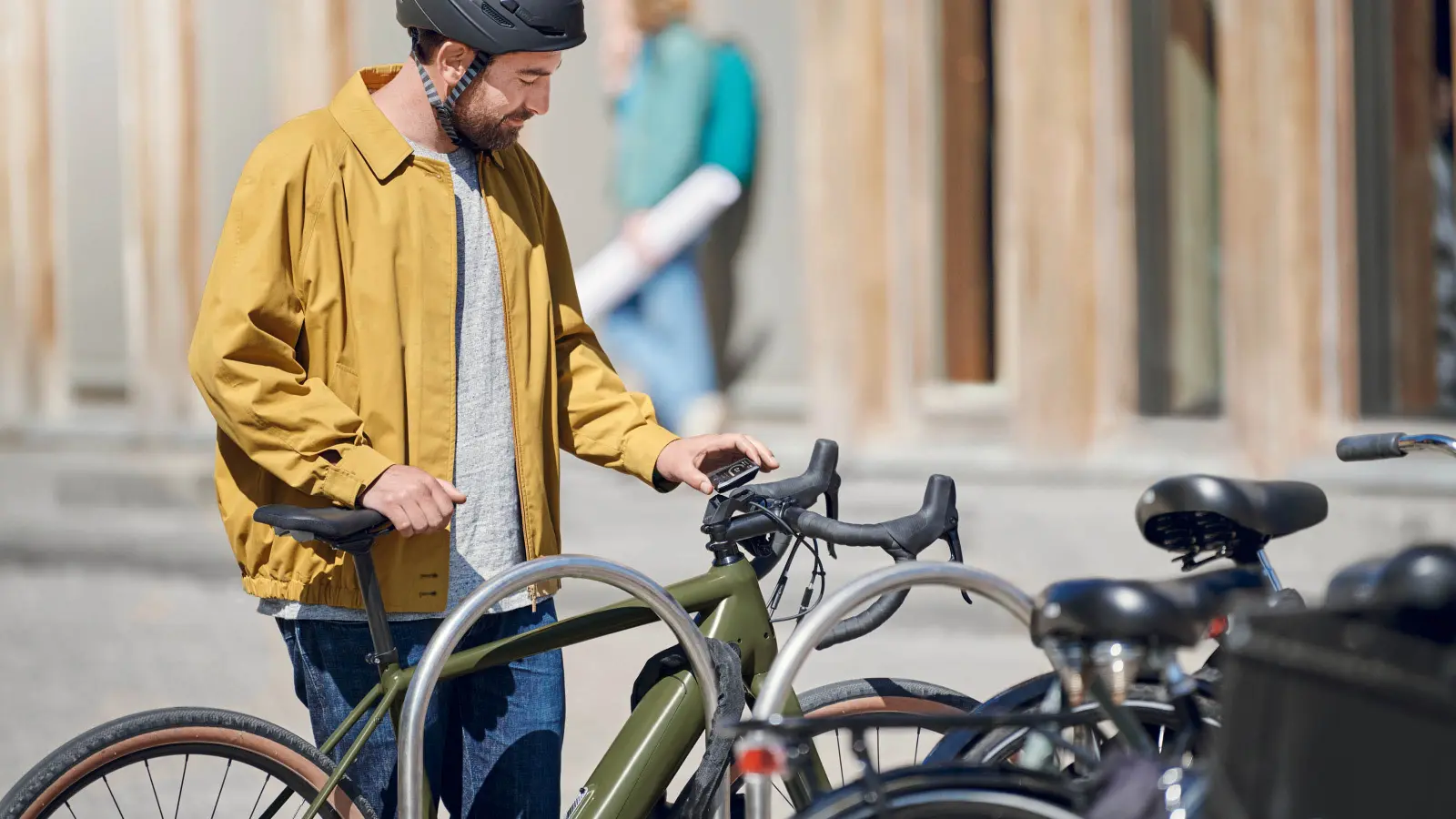 About 800 bicycles and e-bikes are stolen every day in Germany alone. This makes it important to have suitable protective measures in place. Digital solutions can further enhance the classic, mechanical bicycle lock. The Lock premium function offered by Bosch transforms the Kiox connected on-board computer into the key to greater security. Placing or removing the Kiox enables or disables motor support. This feature not only provides more security when e-biking, but also makes the pedelec less attractive to thieves. It makes it less pleasurable to ride the bike, and reselling it becomes much more difficult.
#3 Get in better shape and become healthier
Regular exercise in the fresh air keeps people healthy and happy. The 150 minutes of exercise per week recommended by the World Health Organization can be easily achieved with the pedelec. The e-bike makes everyday life more dynamic and offers a relaxed workout on the way to work or the store. Smart on-board computers — such as the Nyon from Bosch — determine the pedaling force and frequency during the journey and use this information to calculate the cyclist's performance and energy consumption. All relevant information, such as the current training effect, is displayed in an overview on the screen. The cyclist's progress can be easily analyzed at any time after the trip — they can see how effectively they train by accessing the online portal ebike-connect.com or by checking the smartphone app eBike Connect.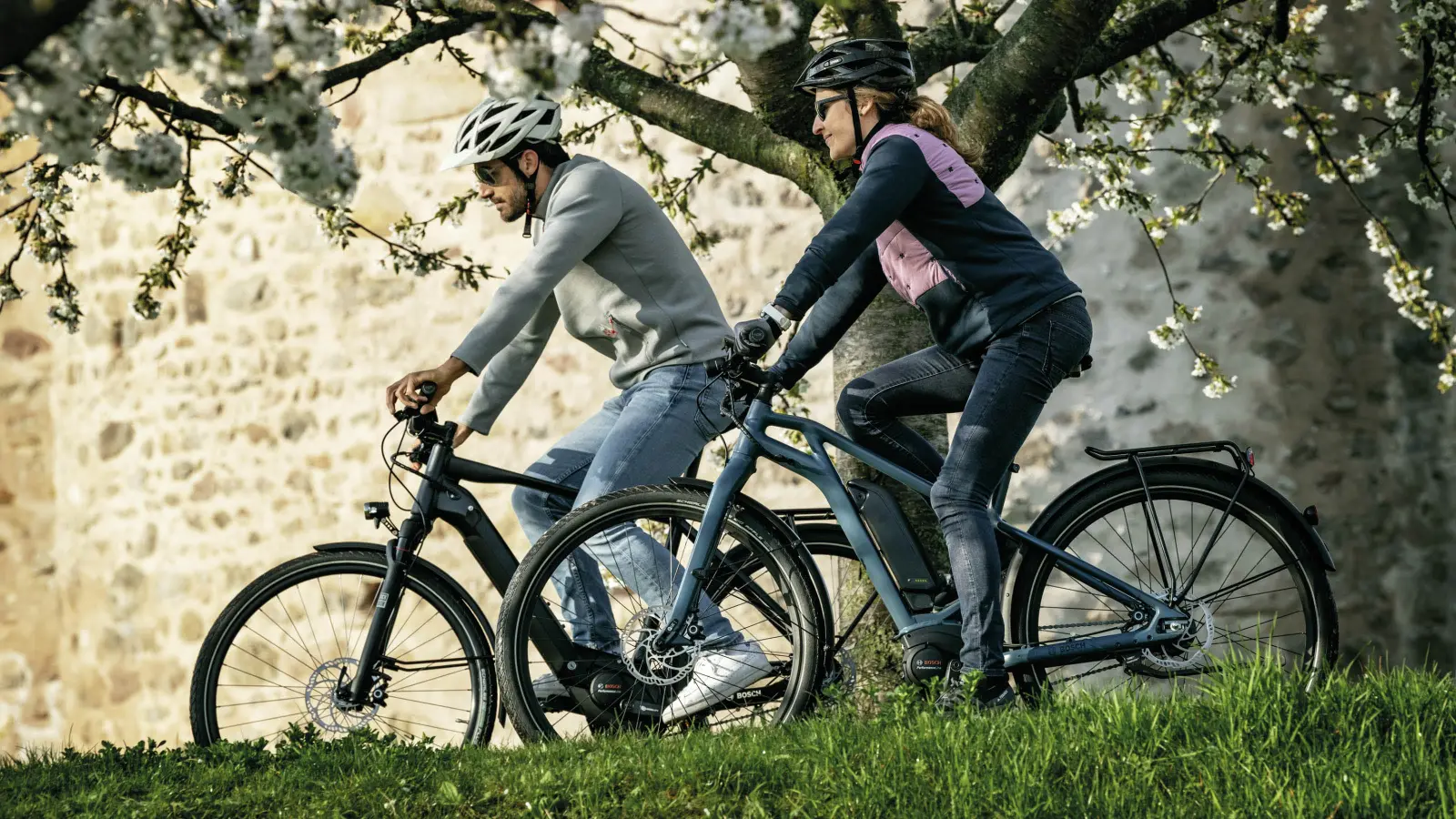 #4 Discover something new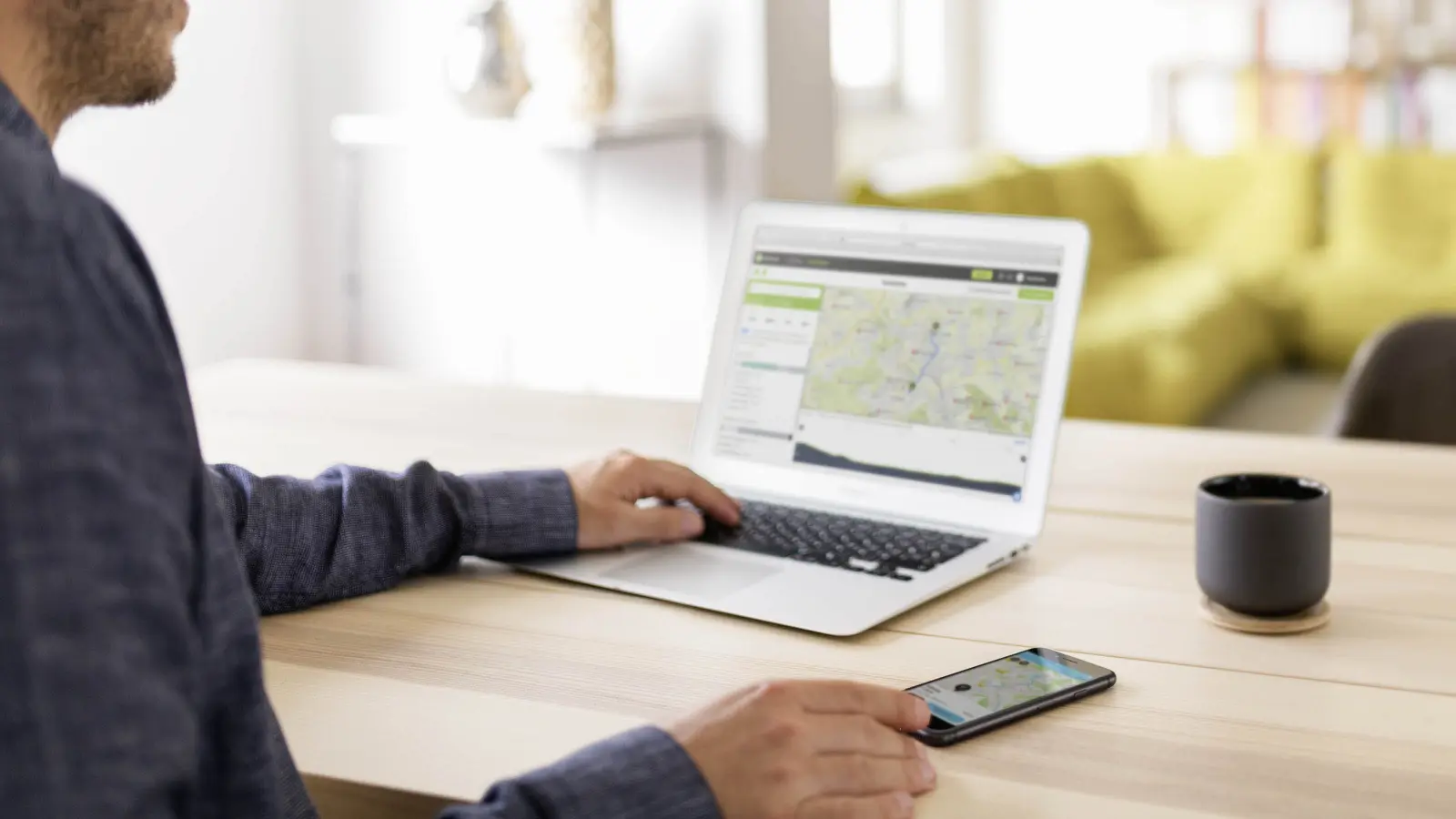 Connectivity increases the fun of cycling: On platforms such as komoot, which is integrated in the COBI.Bike app, millions of users exchange information with each other — meaning that each user can discover new routes with recommendations and tips from the community. Ideas and information can be shared with others on the go via apps such as Strava, and maps are also available in offline mode. Other features enable music control, fitness tracking, or making phone calls. This makes driving an e-bike even more entertaining.
E-bikes bring us one step closer to sustainable mobility. It is expected that by 2050, 70 percent of the world's population will live in cities – which means that we will need to brainstorm ways of making urban environments better places to live. In major cities, e-bikes can replace cars, and for commuters, they offer an alternative to being stuck in traffic all day. This has a positive effect not only on a person's health, but also on their carbon footprint. When it comes to e-bikes, sustainability doesn't equal sacrifice: Connectivity offers users a wide range of practical functions, which makes it easier to switch from a car to a bike. The connected e-bike offers a sustainable way of transportation as part of the digital lifestyle, as well as important answers to the megatrends of our time.