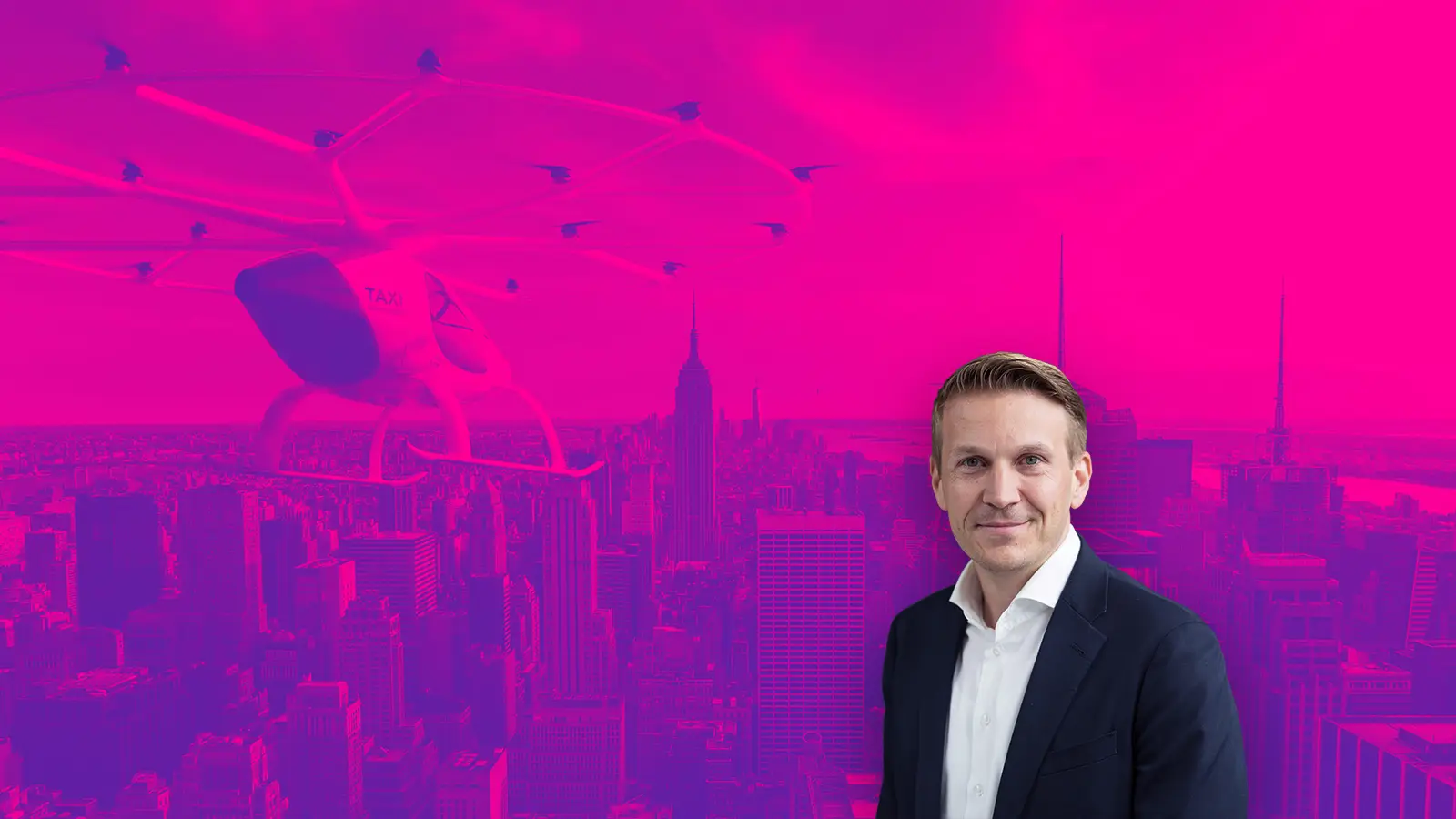 2019-08-19
Through the air to one's destination – at the price point of a regular taxi fare: The Volocopter flying taxi is intended to revolutionize Urban Air Mobility.
A flight over the city will be just as normal a daily occurrence as a bus journey within the space of a few years in metropolises, believes Christian Bauer: "People will book a Volocopter seat by app and then just take off." Bauer heads the Business Development Department at the Volocopter start-up. Its flying taxi of the same name has space for two persons and has already completed several test flights.
27 kilometers
is the reach of the electrically powered Volocopter today.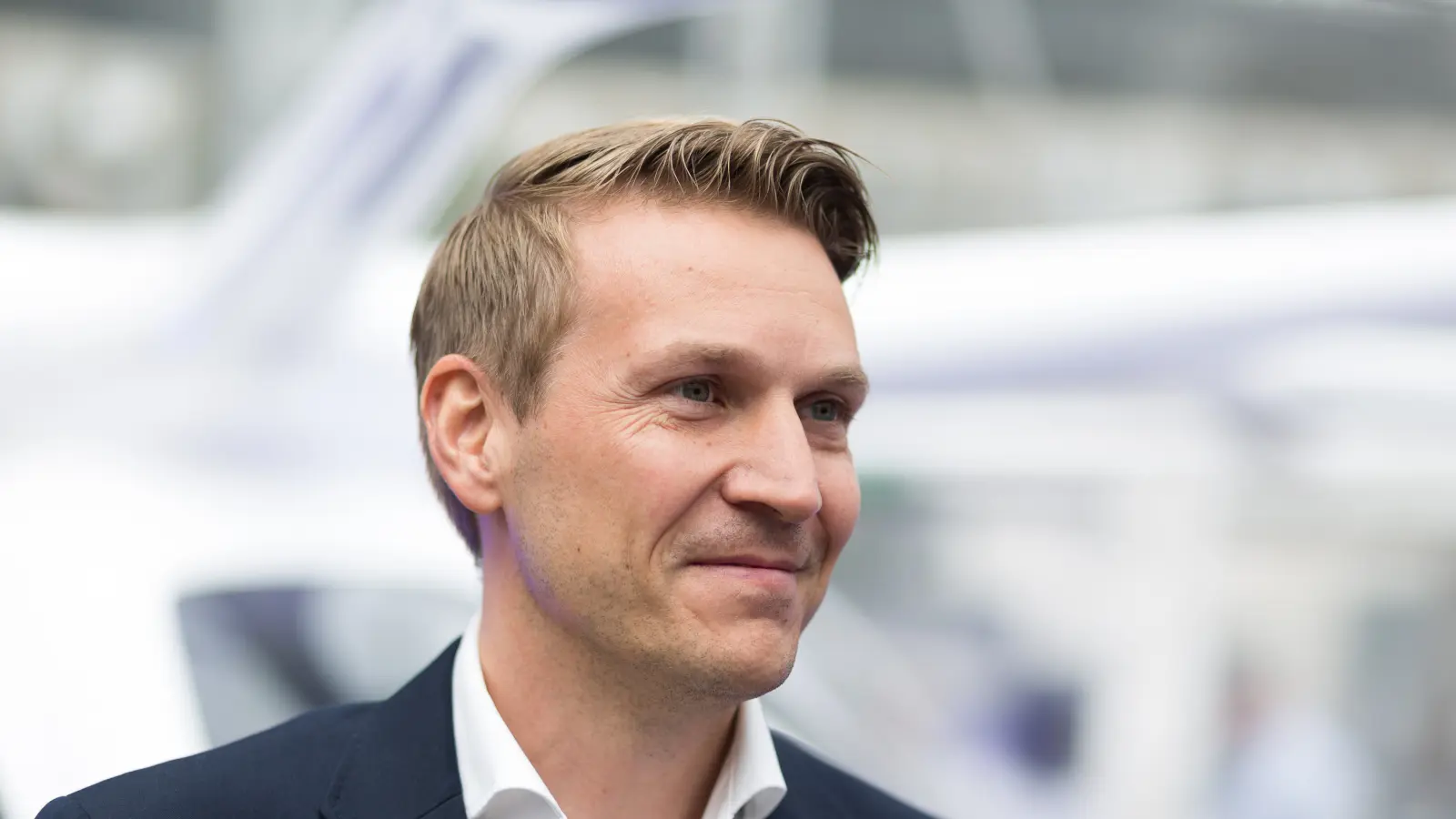 The reach of the current Volocopter model is already sufficient today to provide a meaningful service in a city. "The Volocopter flies electrically and is therefore not only emission-free but also very quiet," says Bauer. Aircraft noise is so minimal at a flying altitude of as low as 100 meters that it can no longer be heard on the ground in a typical urban sound scape. Eighteen rotors are fitted to the aircraft's circular rotor area enabling it to take off and land vertically. Immediately after the commercial launch, there will be a pilot sitting at the control stick, later however the Volocopter should be capable of flying autonomously.
Great potential for air taxis
Volocopter's company headquarter is in Bruchsal, a mid-sized town in South-West Germany. Those who consider the flying taxis just as a niche vision of the future are wrong, however. "Flying cars" are also being currently developed by Google, Uber, Airbus and Boeing. Big corporations have scented a market size potential worth billions in Urban Air Mobility. The fact that the projected market potential of flying taxis is so large also lies in the growth prognoses for megacities.
According to a study conducted by the United Nations (UN), almost 55 per cent of the world's population already lives in metropolises – by 2050 the proportion should rise to 68 per cent. It obviously has an effect on mobility: Innovations are needed to keep traffic problems at bay. "The Volocopter is a part of the solution as it diverts some of the traffic to the air," says Christian Bauer.
Volocopter's plans go far beyond the development of an aircraft. The start-up would like to become an Urban Air Mobility provider and has already presented plans for the necessary infrastructure. Together with its partner Skyports, Volocopter is looking to set up the first of several take-off and landing platforms in Singapore as early as 2019. "These so-called "VoloPorts" can for example be located on the roofs of hotels, shopping malls, and airports or established on open spaces," says Bauer.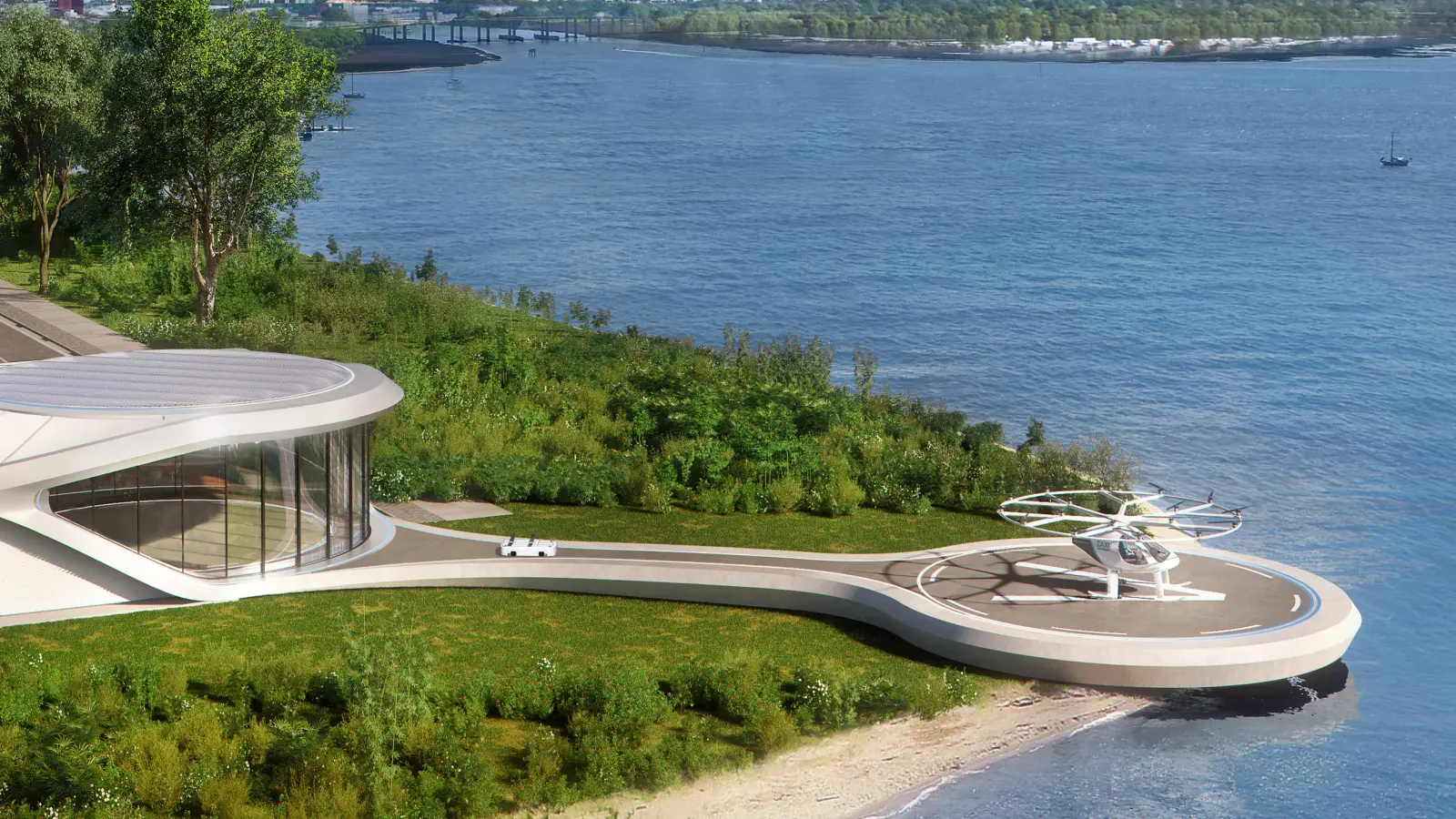 The idea: After booking via the app, passengers arrive at the VoloPort lounge for their flight. In the meantime, the Volocopter is prepared for take-off with a new set of fully charged and maintained batteries. These preparations only take a few minutes and the electric air taxi is ready for take-off. "At the start, we will be able to transport about 30 persons per hour at a VoloPort," says Bauer. He believes future transportation systems will be networked far more than present ones. "We'll travel using public and private means of transport, alone or in shared mobility vehicles, on the ground or in the air." Busses and trains as well as self-driving shuttles could take passengers the last kilometers to the destination after landing at a VoloPort.
Flying for the price of taxi
The dream of flying back and forth between urban districts easily and quickly in cities could come true with the Volocopter. Though an average flight ticket will probably come at a higher price point in the starting phase, later fares should be equal to those of taxi rides. "The Volocopter service is not only designed for the selected few but for a broader target group," stresses Bauer. Before the Volocopter service can start, commercial certification as well as the necessary infrastructure need to be in place. "We think that the first commercial passengers will be able to take off with the Volocopter within the next two to five years," says Bauer.
An interview with Christian Bauer, Head of Business Development at Volocopter
YouTube
Video cannot be shown without your consent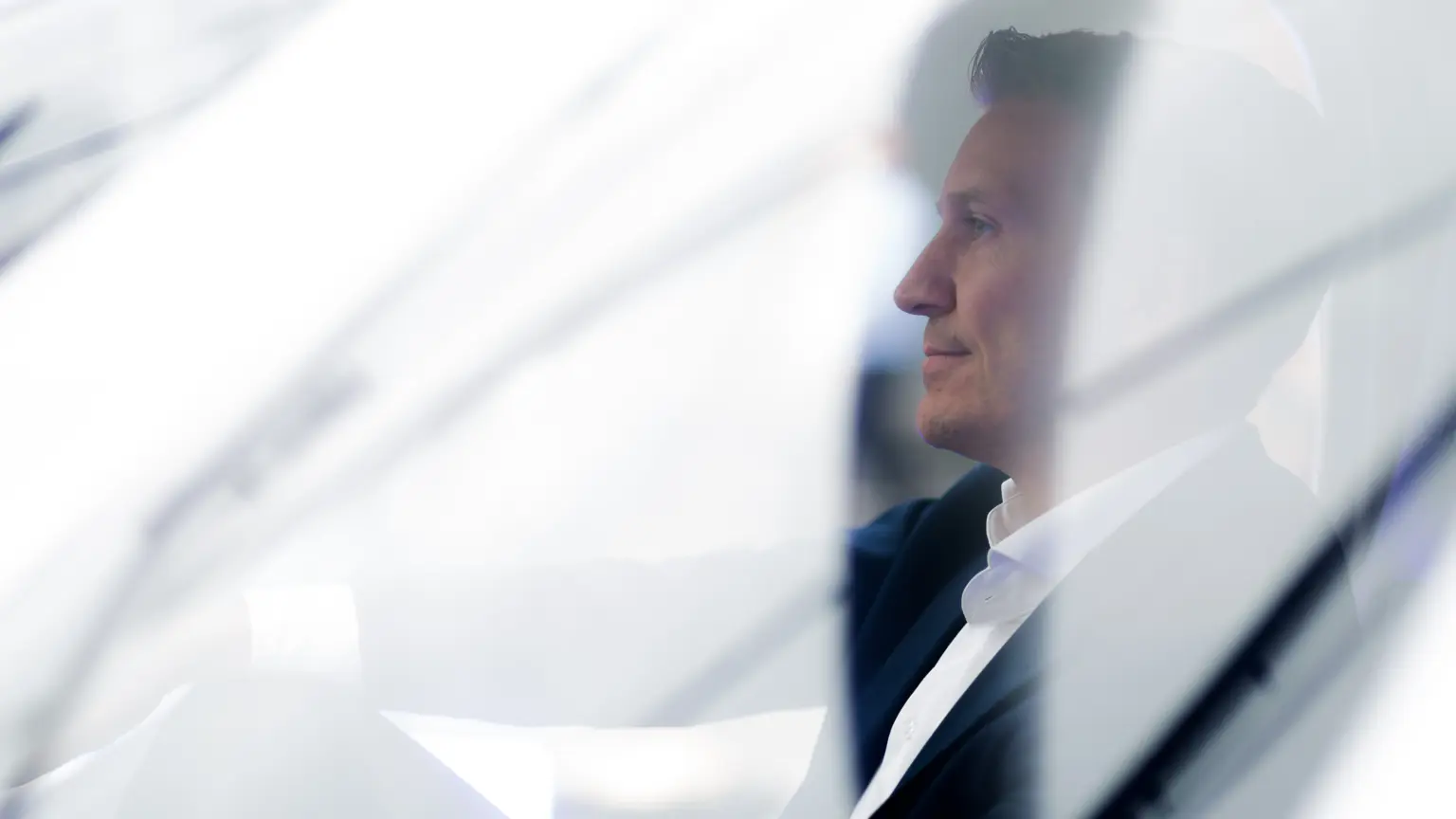 Christian Bauer
Head of Business Development at Volocopter
The Volocopter has to make urban air traffic accessible to a broad target group.
Christian Bauer studied business economics and information technology at Heidenheim University from 2001 to 2004 and then worked for a pharmaceuticals wholesaler. From 2010 to 2011, he gained a Master in Mergers & Acquisition (LLM) at the Frankfurt School of Finance and Management and was employed as senior manager by Daimler AG from 2008 to 2018. He has been the Head of Business Development at Volocopter GmbH in Bruchsal, Southern Germany, since 2018. In the position, he networks with strategic partners and is responsible for establishing commercial Volocopter routes in urban areas worldwide.
Summary
In only a few years' time, it will be possible to fly from one point to another in cities in a Volocopter. It saves time and eases the road traffic situation. The flying taxi flies fully electrically and quietly – ticket prices should be comparable to those of normal taxi fares.