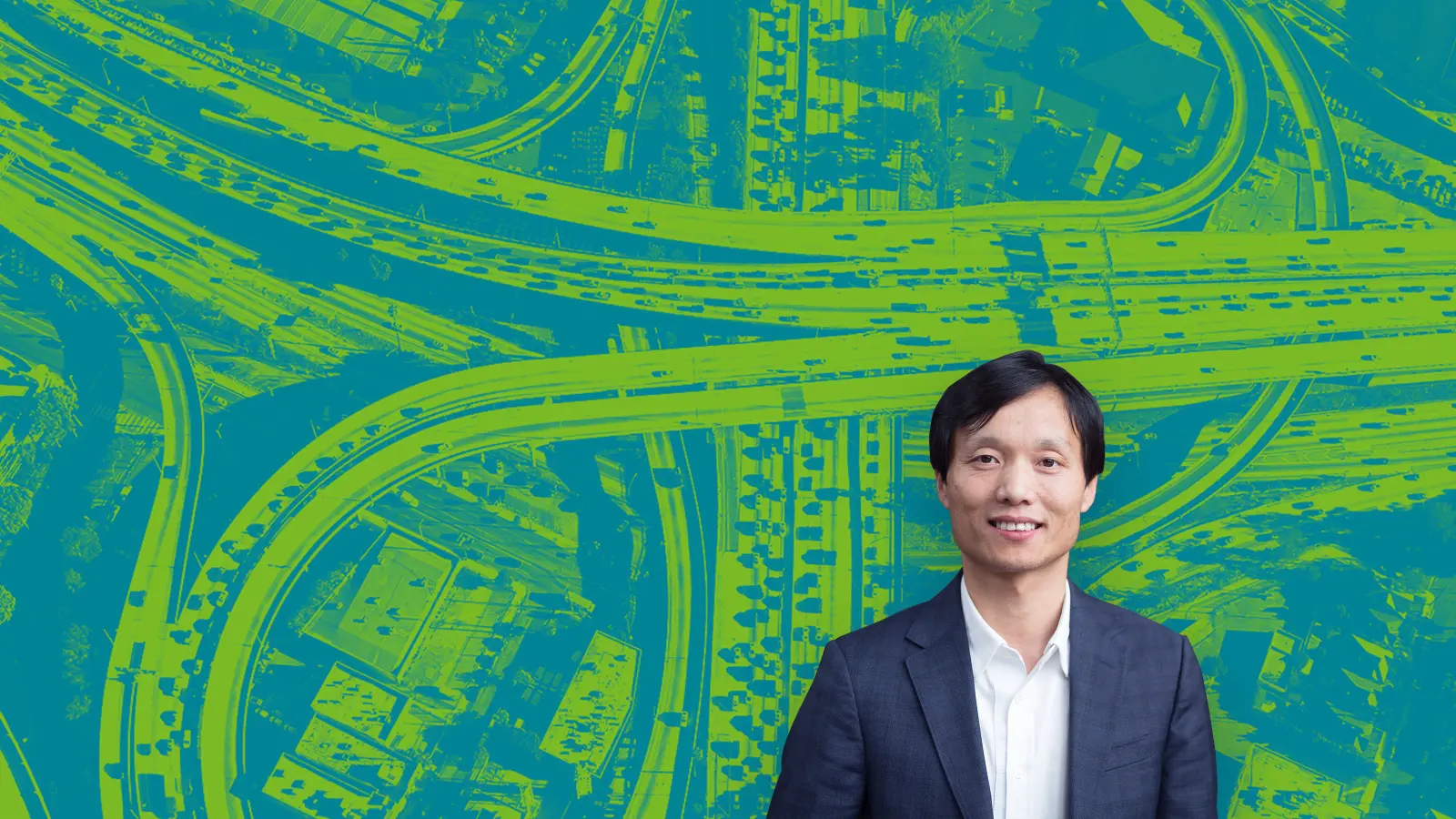 2020-01-16
DiDi provides 10 billion passenger journeys per year. How does this Chinese transportation service provider optimize its offerings? Aries Liu, DiDi Mobility Innovation Center General Manager, explains the "DiDi brain".
From Earth to the planet Neptune and back and repeat five times: 48.8 billion kilometers. That's the distance traveled by customers of mobility service provider DiDi worldwide in 2018. That makes the Chinese firm the number one ride-hailing platform, leading the market with approximately 7.5 billion rides organized each year — nearly twice as many as the American provider Uber. But DiDi is more than just a taxi service. "We now manage around 30 million movements per day globally," says Liu.
A wide range of new mobility services
For Liu, "movements" mean bus trips, e-bike usage, and corporate car services in addition to conventional taxi hailing and car-sharing services. DiDi even sends out drivers to chauffeur clients home in their own car. And the DiDi platform helps people find parking lots and low-cost gas stations, and it makes recommendations for insurance services. "Today, we offer 15 different services on DiDi," says Liu.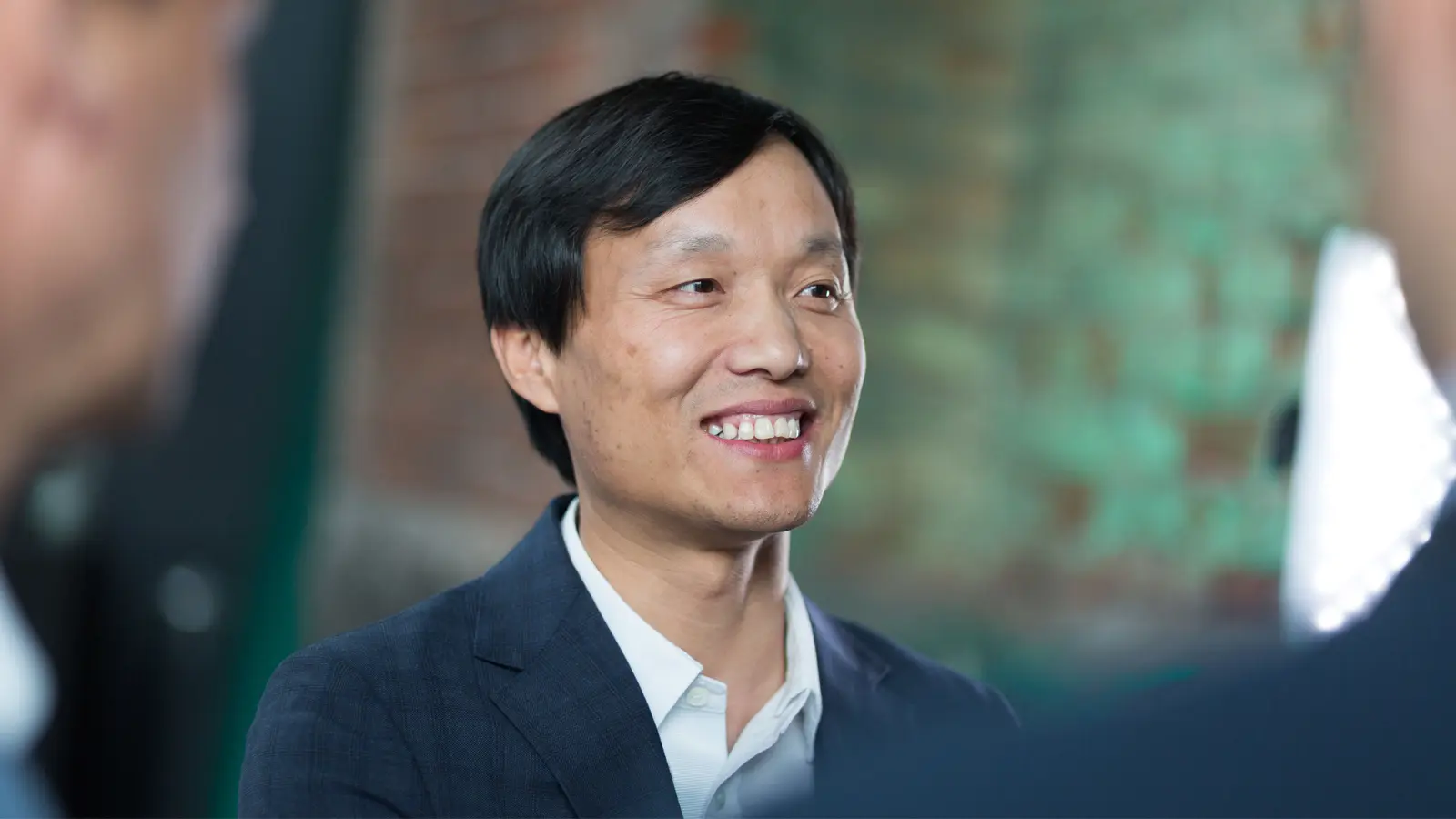 A mobility app that helps users meet many challenges
The company was only founded in 2012, but Liu already sees DiDi as a key player in a societal shift: "We are committed to collaborating with policy makers and taxi industries to solve transportation challenges, together with environmental challenges." Rapid urban growth is posing major challenges, as Liu points out, including congestion and pollution.
"We solve the complexity of transportation with a single transportation platform app." DiDi projects the number of driven kilometers booked through the digital transportation platform app to increase by 10 billion annually. The provider intends to use the data it gathers to expand and improve its array of new mobility services.
36 million
car-sharing users are projected for the year 2025. In 2015 there were only 7 million users.
(Frost&Sullivan, Statista 2018)
More efficient thanks to artificial intelligence — the "DiDi brain"
Ideally, society and the business sector will benefit equally from analyzing this data: "Currently, DiDi gains over 100 terabytes of data on new locations and road planning." The mobility service provider collects this data in the "DiDi brain" an AI system "responsible for our big data development strategy, including big data analysis and machine learning, that gives us the capability to automate the transportation platform for efficiency," explains Liu.
Connected mobility services — more data, greater mobility
DiDi believes the spread of IoT systems will fuel this development. "IoT will be very crucial to building AI systems, and you can rely on IoT systems to maximize your applications in the mobility field," says Liu. Increased inter-networking of devices means a larger trove of data to form the basis for making important decisions, such as optimal scheduling of bus and rail services, creating new mobility offers in particular urban areas, or providing larger bike or car-sharing allotments at certain times of the day.
31 partnerships in the automotive industry
DiDi is looking to do business with fleet clients via another application, offering a complete package ranging from leasing and financing to vehicle sales, technical service, and full fleet management. The company is working intensively to achieve fully networked mobility, but also to achieve the same within its own organization.
Towards this end, 31 alliances with automobile industry partners have been formed so far. For example, electric vehicles of automakers can be integrated into the DiDi platform. DiDi is thus one of the world's main players in implementing forward-looking new mobility concepts.
YouTube
Video cannot be shown without your consent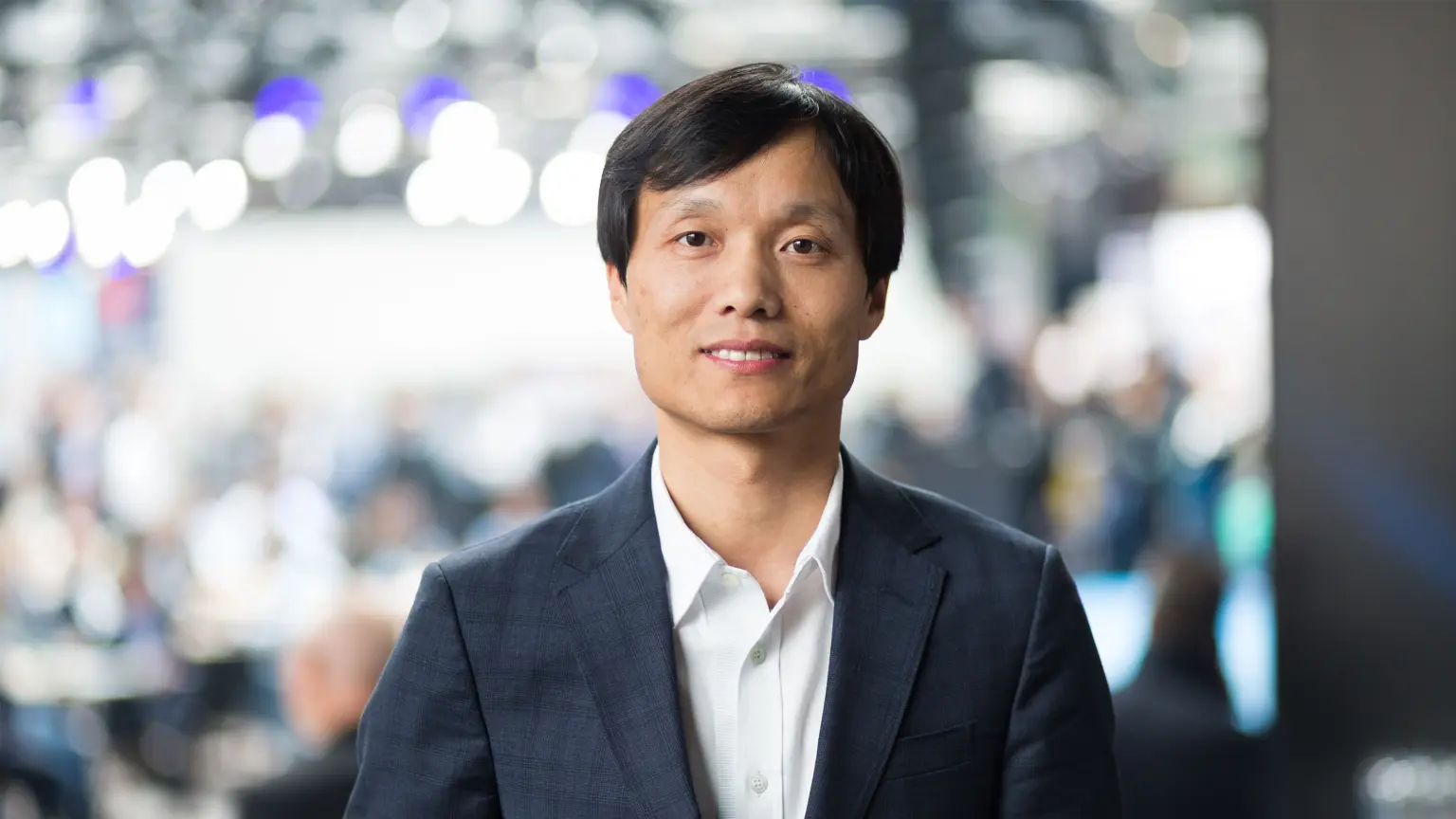 Aries Liu
DiDi Mobility Innovation Center General Manager
We believe the most kilometers driven on the road in the future will be by shared vehicles.
Aries Liu is General Manager of the DiDi Mobility Innovation Center. He is a member of the board of management for numerous joint ventures between DiDi and automotive companies and spearheaded the strategic "D-Alliance," which DiDi has used to build up a cooperation ecosystem with players in the automotive industry.
Summary
DiDi, the world's largest mobility service provider, is looking to leverage collected data to offer a complete array of new mobility services, shaping the mobility of the future. The artificial intelligence that powers the "DiDi brain" is a key tool in these efforts, in parallel with strategic partnerships forged with the automotive industry.