More than 150 nationalities work at Bosch and contribute to the company's success every day. Each associate brings individual experience and perspectives to the table, and this diversity is an indispensable part of the company's innovative strength.
Bosch believes that mixed teams achieve better results and are more innovative. Moreover, these teams are more flexible in finding solutions and have a better understanding of customers and markets. This is why the company has made diversity an integral part of its corporate strategy. In fact, the Bosch commitment to diversity is laid out in its "We are Bosch" mission statement.
At Bosch, diversity and innovation are two sides of the same coin. Together, they shape the foundation of technology "Invented for life".
For many years, Bosch has worked on developing a corporate culture that ensures a positive work environment for all its associates. While the company has already achieved a great deal in this regard, it has not let up in its efforts to keep improving continuously. Bosch thus consistently raises awareness and makes a point of taking a critical look at prevailing attitudes.
Bosch puts this belief into practice with several projects and initiatives that aim to promote an appreciation of diversity. For instance, at the company's annual Diversity Day, associates are invited to take part in a broad range of activities. The day is just one of many projects. More than 200 locations participated in Diversity Day this year, which was held for the sixth time.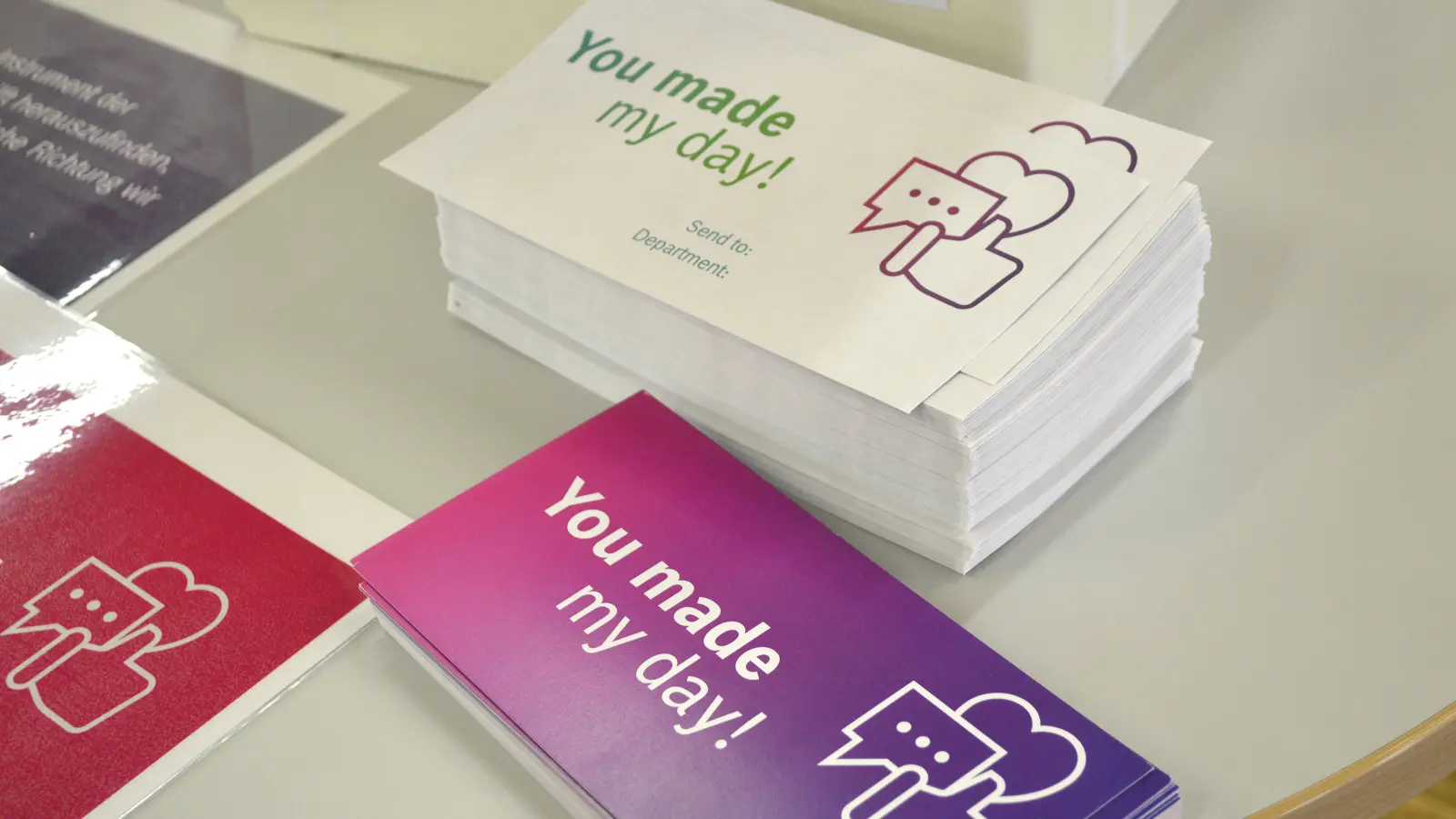 As part of Diversity Day, Bosch associates launched the "You made my day" initiative. Associates at different locations in Germany, Mexico, and China were asked to write down the name of a colleague who had made a day special for them on a small card. The cards were collected in a feedback box and then sent to the colleagues. The idea was not only to give pleasant feedback, but also to show that expressing appreciation helps build a constructive culture of feedback at all levels.
The Color Run at both Bosch sites in Juarez, Mexico, has become a tradition. This year, it took place for the fourth time, and the number of participants increased once again. In 2019, 600 runners took part. The five-kilometer route took them through the "Chamizal" public park. To help participants get to know each other better and share a common experience, the race focuses on the age-old idea that the "journey is the goal". The event is complemented with a range of activities that strengthen team spirit.
Addressing and actively fighting prejudice is the aim of a program launched at eight locations in China. With a range of activities, associates actively address their unconscious bias, and thus gain an awareness of their own thought patterns. Recognizing one's own perception of stereotypes is the first step: it helps raise awareness about prejudice and can ultimately lead to a positive change in behavior.
At the Shanghai site, an entire month of activities has been dedicated to this issue. With different events, associates are invited to learn about unconscious bias, and how they can actively change it.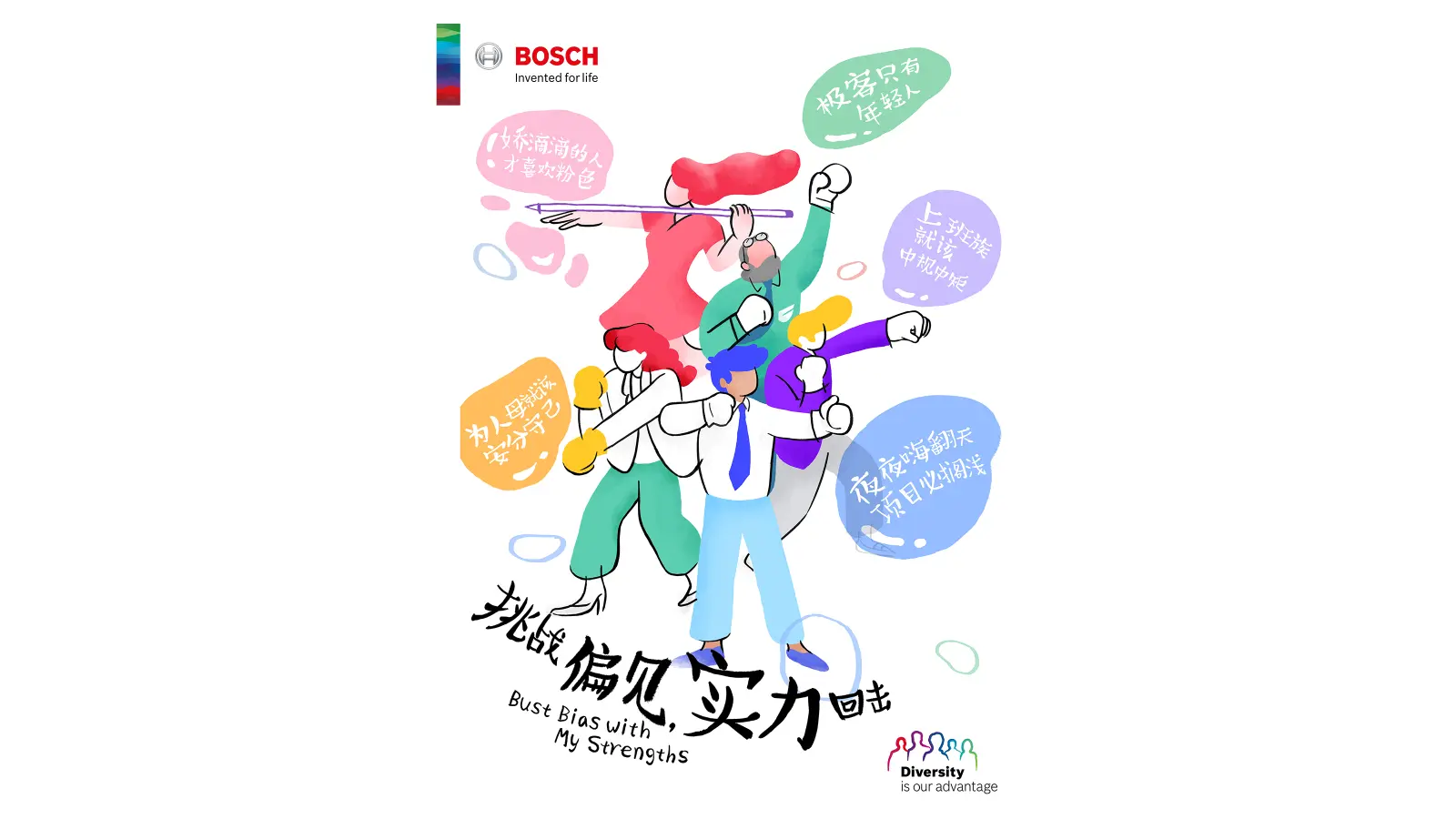 YouTube
Video cannot be shown without your consent
Summary
Bosch values diversity as opportunity and ensures that all associates around the globe feel valued and can freely devote their individual strengths, experience, and potential to the company.