The Internet of Things is a concept that has driven a lot of hype in recent years, but its underlying concept holds true: Products are becoming more intelligent partners in everyday life. These interconnected devices are your assistants, your travel guides, and your companions.
REASON NO 1:
IoT IMPROVES MOBILITY, SHAPES THE CITIES OF THE FUTURE, AND MAKES HOMES SMARTER.
From your home to your car to your next destination, the IoT and Bosch technology allow you to be connected wherever you are. In the house, use Bosch Smart Home System to control connected devices with just one app. Lights off? Heat on? Now there's no need for you to turn around to check if these things are taken care of. With the 360° indoor and outdoor cameras, you can keep an eye on your home at all times, regardless of where you are in the world. Privacy? No problem. Lower the camera's lens with a tap of the finger.
Thanks to Bosch, you're also connected on-the-go. The drive monitor camera knows your preferences: The seat, steering wheel, mirrors, temperature, and radio station adjust themselves according to your settings. The car of the future will drive automatically and will be controlled only with touchscreen displays and gesture controls with haptic feedback. And the parking problem in the city? Bosch has the answer — community-based parking. With new transmitter technology, your car can scan possible parking spaces while driving by and feed that information into a digital street map for your convenient use.
YouTube
Video cannot be shown without your consent
REASON NO 2:
IOT BUILDS CONNECTIONS WITH REAL-LIFE BENEFITS.
In a recent study, more than 60 percent of respondents believed that intelligent assistants are useful. Bosch is fulfilling this need at home and in the workplace. Mykie, short for "My Kitchen Elf," is a small voice-controlled robot that can even check the contents of the fridge and pick out a recipe for dinner, among other "sous chef" responsibilities.
But the IoT isn't just for the home, it's built for the industry, too. Personal assistants encourage business efficiency, like the industry robot APAS, which takes on dangerous and strenuous work for you. It adds an extra level of safety to factory jobs, too. Thanks to a sensor skin, the robot detects when it gets too close to people and stops immediately. Bosch still makes more traditional tools, too, but these power tools are connected for a new generation with conveniences like an inventory management system built into the kit
Bosch provides you with sensors, software, and a connection to the company's IT systems to prep you for the Industry 4.0. It's Bosch's goal to connect 100 percent of their electronic products.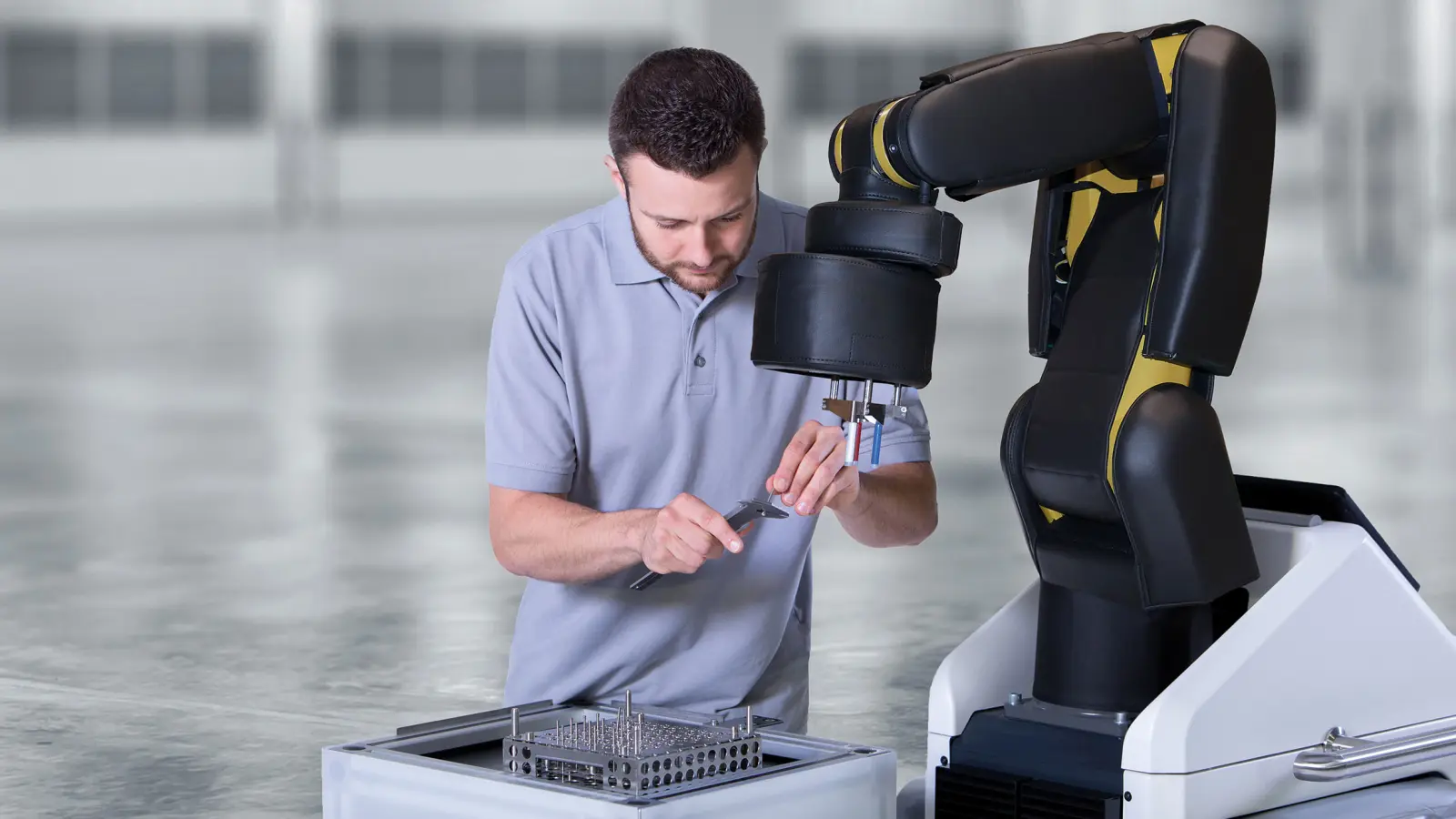 REASON NO 3:
IT'S ABOUT CONNECTING FOUNDERS WITH FUNDERS, DREAMERS WITH DOERS, AND PARTS WITH THE WHOLE.
Bosch IoT solutions are ideas from real pioneers turned into products. Bosch brings these innovators together from all over the globe, channels their creativity, and turns their best ideas into solutions applicable to everyday life.
And the big ideas to come out of the Smart City Expo World Congress: the transformation of an old navy shipyard and an unused football stadium in San Francisco into two new districts, The San Francisco Shipyard and Candlestick Point. The two new developments have set a new example of the IoT in environment monitoring, network parking, fleet management, e-mobility, and alternative energy in preparation for an even more connected future.