The steering wheel only rarely comes into play and keeping an eye on the traffic is relegated to a secondary role — that is what automated driving will feel like in the future. So, what do you do with all the time you gain when you are on the road? This is one of the questions being looked at by Bosch's Center of Competence for HMI development. The designers and researchers there are investigating what changes need to be made to the vehicle interior.
Introducing the Connected Car of the future
YouTube
Video cannot be shown without your consent
The user's personal companion
Bosch's approach is to envisage the vehicle as the "3rd living space", a private space in which you feel comfortable and like to spend time. This will be realized through new control concepts and features that are not feasible in today's cars. One of the thought leaders on the topic of the 3rd living space at Bosch is Prashanth Halady. At the biggest German digital conference re:publica held in Berlin in May 2016, he presented his visions for new vehicle HMI concepts. His key message is that. This will be achieved through a holistic HMI approach, implementation of reliable safety systems, and personalization of the vehicle interior. In his presentation, Prashanth Halady will take a close look at the Show Car in which Bosch demonstrated the possibilities of the new HMI design at the Consumer Electronics Show in Las Vegas at the beginning of 2016.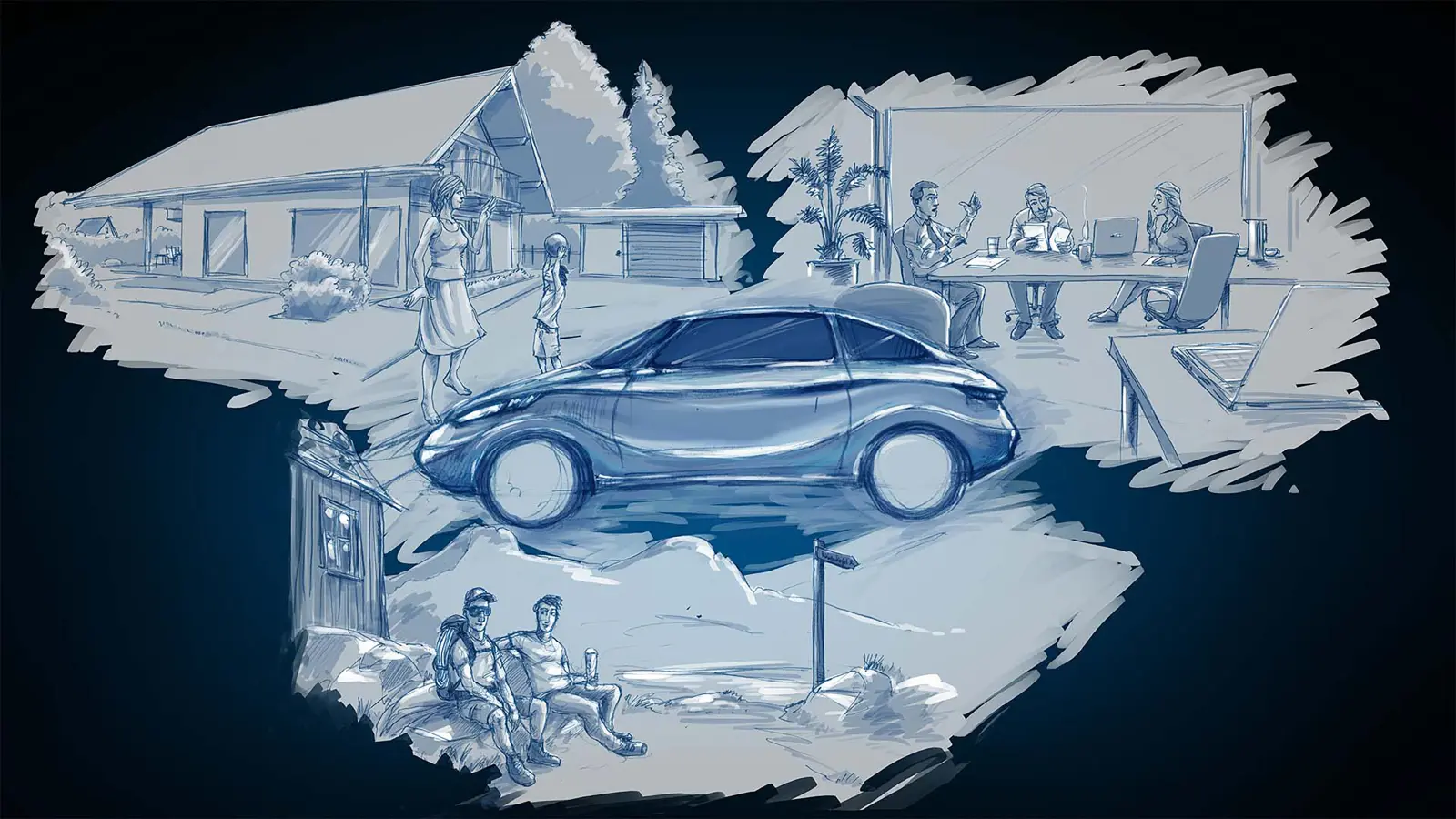 Beyond driving — how a car of the near future could look like
YouTube
Video cannot be shown without your consent