The frustration levels of drivers are increasing along with the rising volume of traffic in cities. Especially in large cities, drivers expend a great deal of patience when searching for parking. With community-based parking, drivers are directed straight to the nearest available spot.
Parking becomes a partnership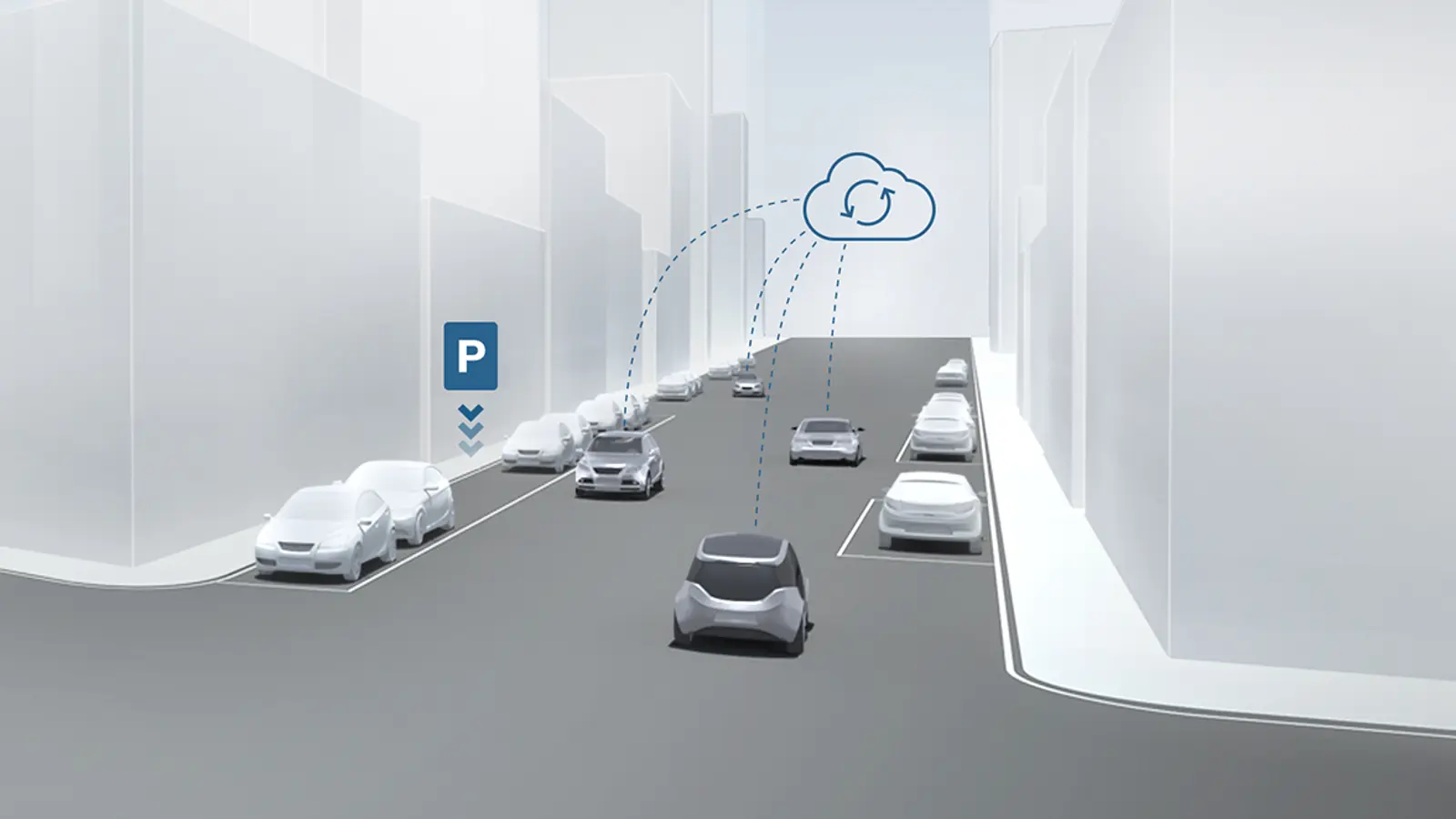 The daily search for parking quickly turns into the proverbial hunt for the needle in the haystack. On average, it takes up to 30 minutes and 4.5 km just to find an empty space. This is why Bosch has set itself the goal of simplifying this task for drivers. Community-based parking is the connected solution for rapidly locating available parking spaces on the street. Transmitter vehicles detect empty parking spaces on the street as they drive past them, even if their drivers are not searching for parking. This data is provided anonymously to receiver vehicles, i.e. parking seekers. By aggregating the data from many participants, finding a parking space becomes faster, more accurate and more convenient.
YouTube
Video cannot be shown without your consent
The search for available parking has now become increasingly simple for drivers in big cities. With the community-based parking system developed by Bosch, a multitude of vehicles take part simultaneously in the search for isolated parking spaces scattered throughout the city — and ultimately find them more quickly. The generated data is anonymized sent to the cloud. There, it is collected, aggregated, and processed further into digital parking maps. This way, the receiver vehicles are given precise information on where empty parking spaces are.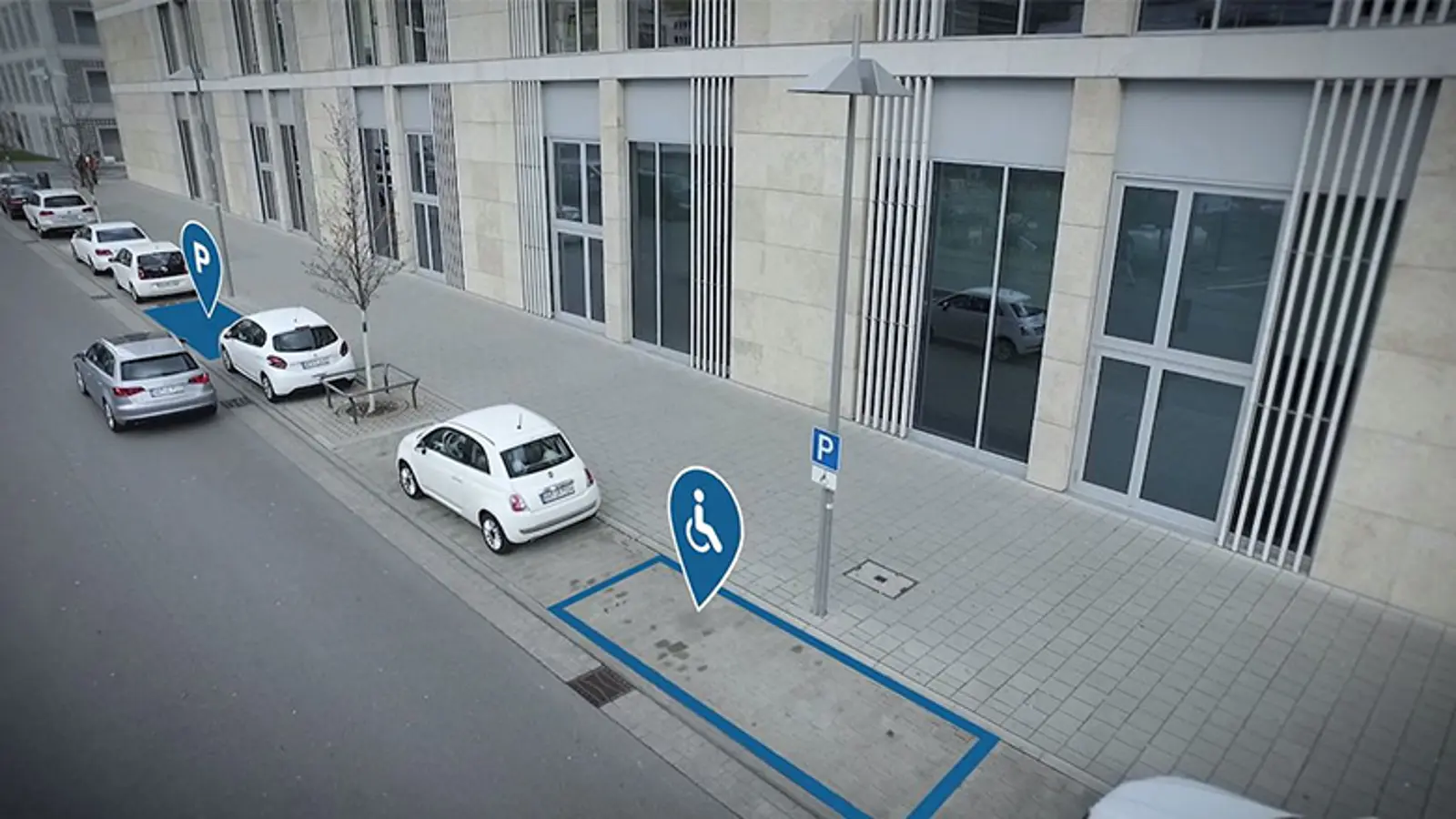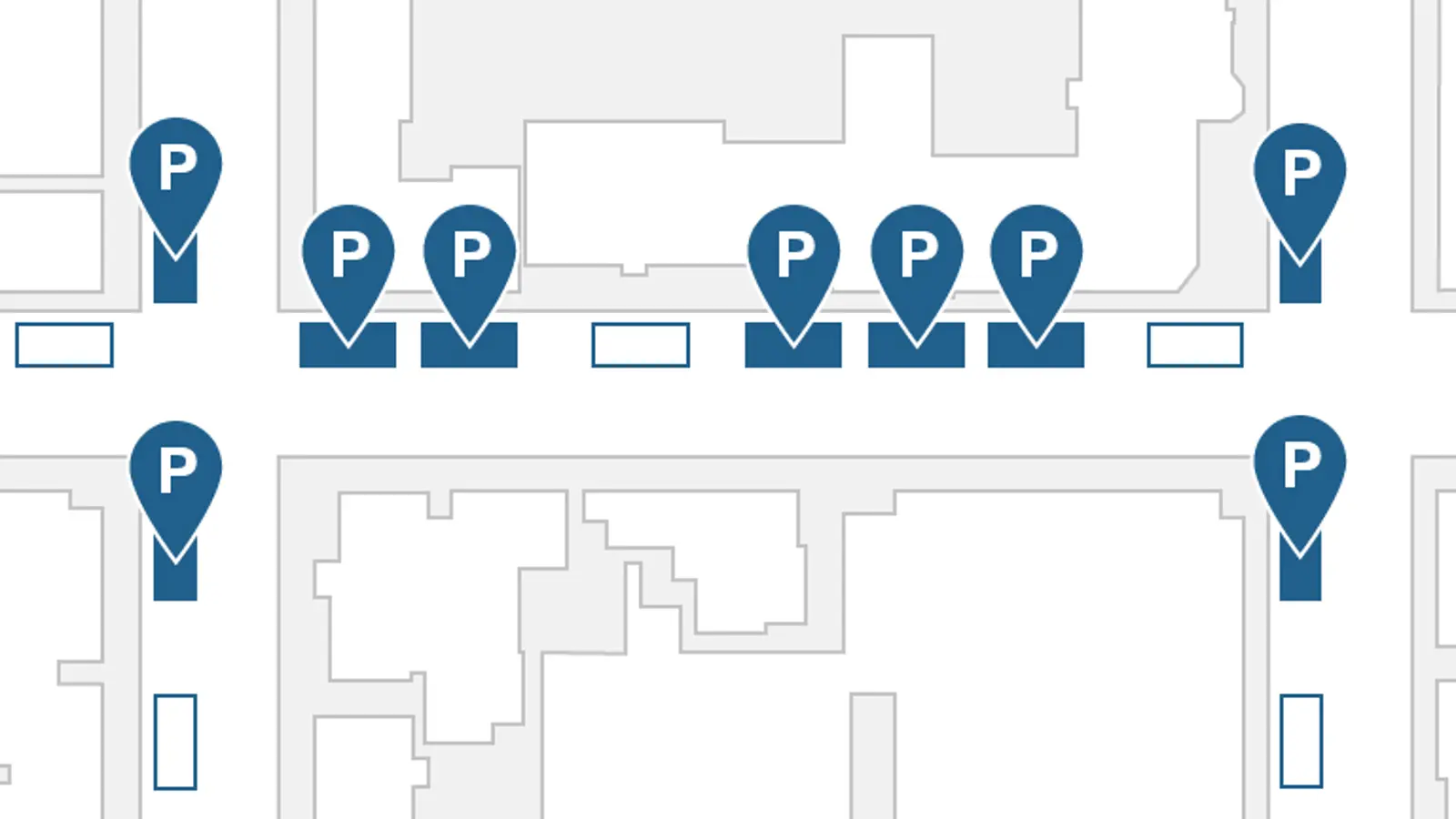 Especially in heavily frequented urban areas available parking spaces are usually occupied before drivers can reach them. That's why the real challenge lies in providing a comprehensive and highly precise snapshot of the current parking situation. Here the unique "community" aspect comes into play: The gathered information is subsequently reprocessed for parking seekers and as a first step, the system generates a parking area map. The system is constantly learning and also employs data mining techniques, for example to distinguish driveways from parking spaces. Based on the parking area map, Bosch offers a parking prediction plus a real-time occupancy map. With swarm intelligence to digital parking maps: As a result, the more drivers who participate in community-based parking, the more accurate and relevant the collectively generated parking information becomes for all users.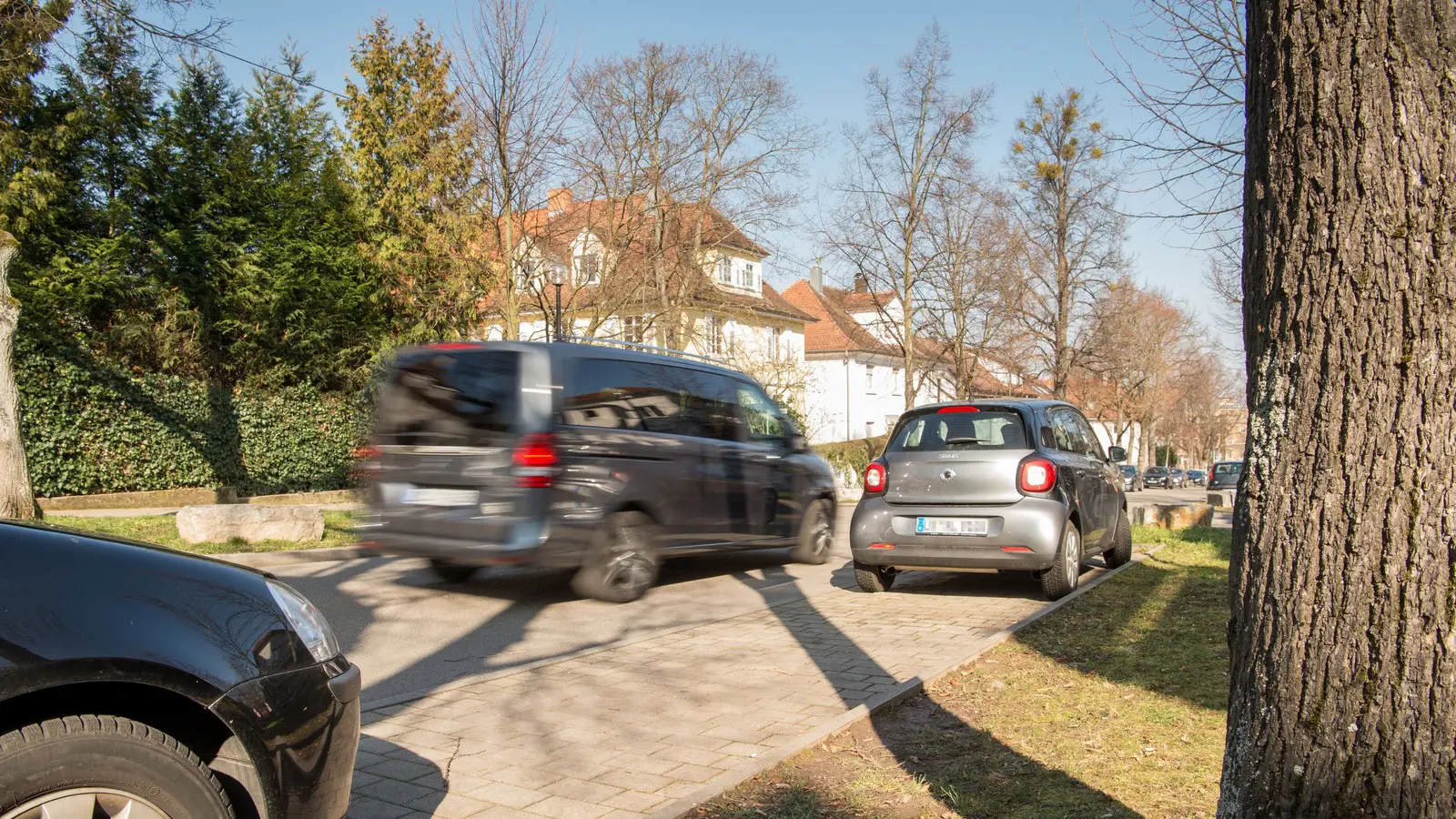 Most modern vehicles are already equipped with parking sensors (ultrasonic) and connectivity hardware, such as the connectivity control unit, right from the factory. Using this equipment, the transmitter vehicle can reliably transmit the collected and encrypted data and send it to the cloud. Receiver vehicles itself require no permanently installed additional hardware, as a typical smartphone or an on-board navigation system is sufficient for displaying available parking spaces. So the great advantage is that even vehicles without sensor equipment can also use the community-based parking service.
Summary
With Bosch community-based parking you'll find a free parking space in no time, especially in big cities. The system aggregates the data of multiple vehicles and creates a map of free parking spaces in your area — good for your nerves and purse.