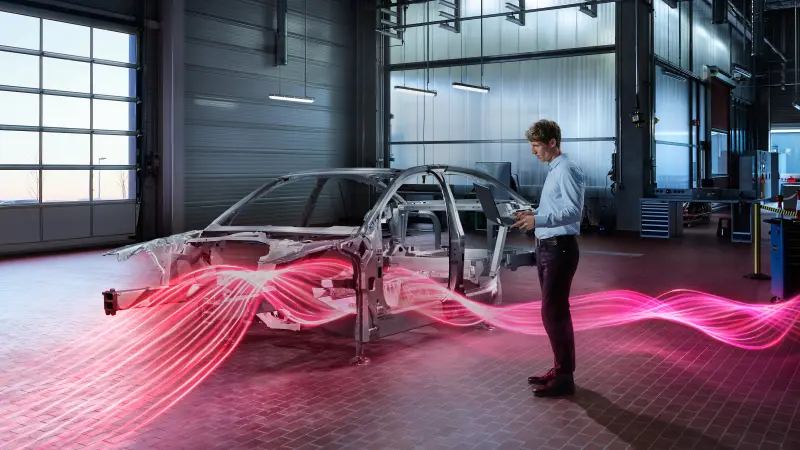 Florian Woelke and his team's invention marks a revolution in lightweight automotive chassis-building. These Bosch innovators have developed a technique that paves the way for completely new combinations of materials for car bodies.
Lightweight construction to drive innovation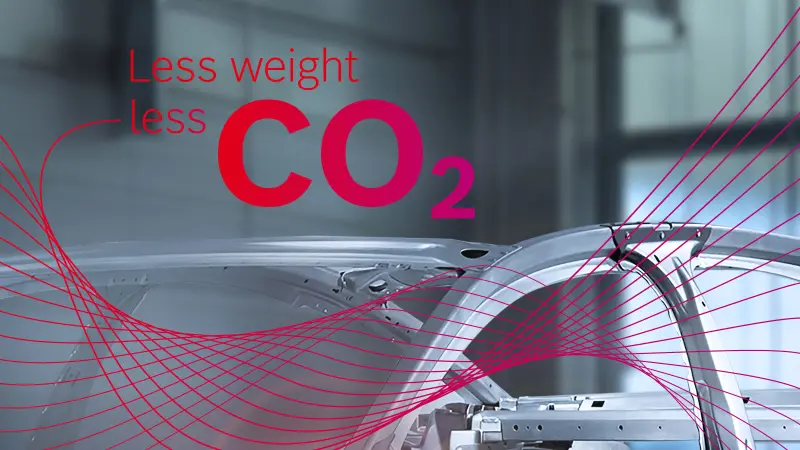 In automotive manufacturing, every kilogram matters — the lighter the car, the lower its fuel consumption. And that's good news not only for the owner's wallet, but also for the environment and automakers' carbon footprint, since lower fuel consumption means lower carbon dioxide emissions. EU legislators have recently tightened up CO₂ limits for new passenger cars and commercial vehicles. If these far more rigorous requirements are to be met, it's high time for cars to go on a diet. Electric vehicles, where lighter weight means longer range, could also do with a slimming regime. And that's reason enough for manufacturers of the automotive industry to turn to different and ever more sophisticated combinations of materials in order to get their vehicles to shed a few more kilos.
Ultrasonic sleight of hand
Joining materials suitable for lightweight construction is a tricky task. For example, magnesium can rupture or break if it is formed at room temperature. How can lightweight materials as sensitive as this still be used in mass manufacturing?
The Bosch inventor Florian Woelke came up with the brilliant idea of using sound waves. These waves excite the head of the rivet, so that it vibrates before joining any two or more materials. Instead of applying ever more pressure, the rivet is coaxed through the material. As a result, ultrasonic self-piercing riveting can now join materials that were previously difficult to bring together, such as carbon and steel, or aluminium and magnesium.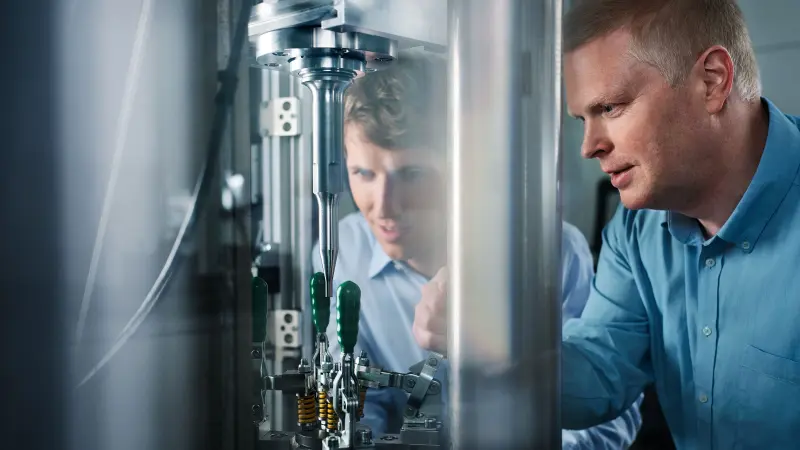 A program of detailed experiments and simulations to find the best possible joint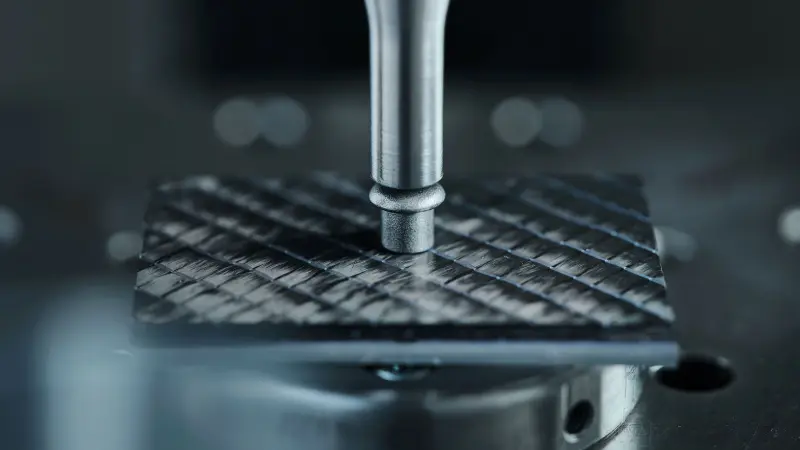 Woelke's lab on the Bosch campus in Renningen, Germany, is chockablock with boxes of square plates, each with one riveting point. Using a prototype, he and his team performed a series of experiments, manually joining roughly 20 different materials. Together with results of simulations, this helped them find the ideal ultrasonic parameters.
"We achieve the best results when the rivet elements are pressed in at vibrations of 20 kilohertz," Woelke says. At this frequency, which is inaudible for humans, the punch oscillates at an amplitude of 0.1 millimeters.
How the new joining technique works
Higher quality, lower costs
Ultrasonic self-piercing riveting is a material-friendly and universally applicable joining technique. "Our process can replace other joining techniques in car body production," Florian Woelke says. There can be 3,000 or more riveting points on a vehicle's chassis. Clearly, therefore, a standard solution could offer tremendous advantages. This is an invention with vast potential — especially in the field of lightweight automotive engineering. Pointing out further benefits, Woelke adds, "The quality of the joint is better than with conventional methods, and new process signals mean inspection effort is reduced."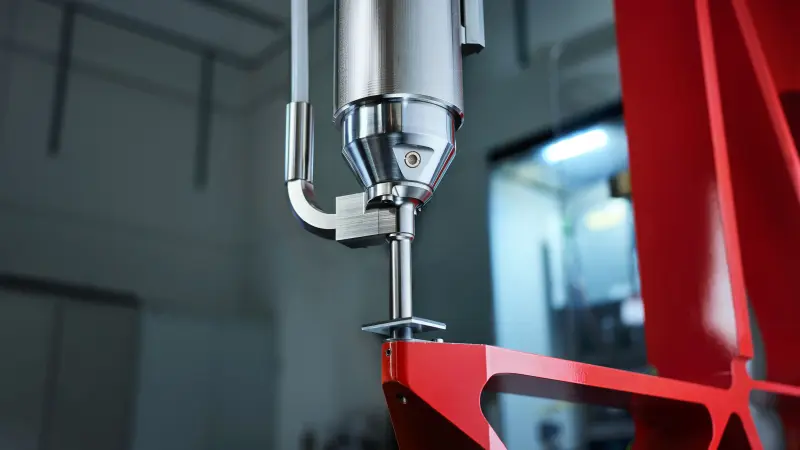 From idea to research project
The idea of working with ultrasound came to Florian Woelke during a business trip. A colleague told him about the impact this technology had had in a different type of process. This prompted the 35-year-old project manager to see if it would work with the rivets used in the joining process.
From there, everything happened quickly. Bosch endorsed a preliminary study. Its positive results prompted a concept study. Two years of experiments later, it moved up to become a research project. Woelke filed the basic patent application in 2014. Starting in April 2016, other associates were brought on board and integrated into the team.
Rollout of the innovative joining technique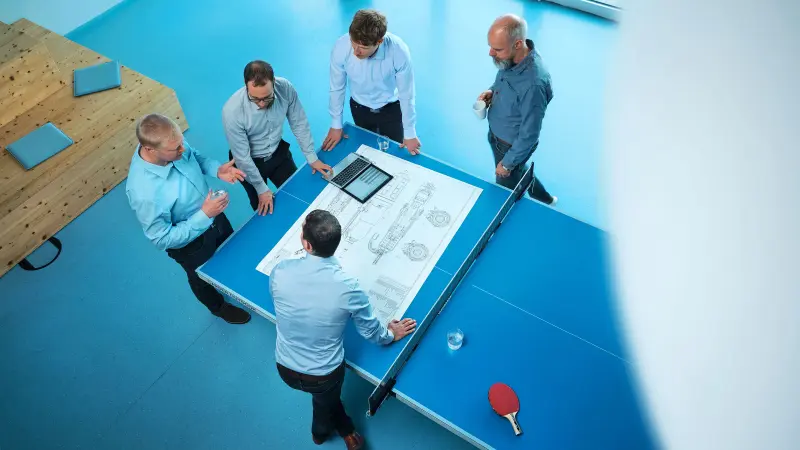 The process, which is particularly suitable for lightweight materials, has been arousing curiosity in the automotive industry for some time now, with several automotive manufacturers showing interest in using this dynamic joining technology for chassis building. It is now up to Bosch Rexroth to get the technology ready for the market. Rexroth plans to roll out the first test devices to the industry in 2020. Bosch has turned a lightbulb moment on a business trip into an innovation ready for the mass market.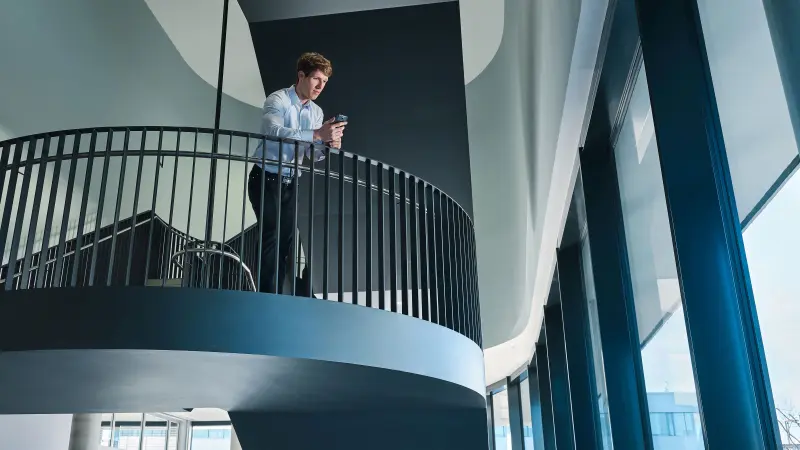 Florian Woelke
Project manager in corporate research at Robert Bosch GmbH, Renningen
Born 1984 in Dresden, Germany. Majored in mechanical engineering at Dresden's technical university; specialized in production engineering. Joined Bosch in 2012, initially as a research engineer in Schwieberdingen. Project manager for the ultrasonic self-piercing riveting process in Renningen since 2014. Bosch Inventor Award 2018, Bosch Rexroth Innovation Award 2017, over 100 patents and disclosure documents. Personal interests: skiing, basketball, automotive technology.