Innovative, resource-efficient household appliances create new opportunities for environment-friendly household management as well as cutting down electricity and water costs. However, new household appliances come with a certain price tag that is unaffordable for low-income families. This results in the usage of appliances, that are not only outdated but also offer a poor Eco balance, despite the existence of better alternatives. All of this leads to a new phenomenon — the so-called energy poverty. So, does this mean that having an environmentally conscious household depends on personal finances? Not if Bosch and the social enterprise Samenlevingsopbouw West-Vlaanderen have a say in this.
The Papillon project was launched in Belgium to help low-income families reduce costs with resource-efficient household appliances. This collaborative effort between BSH Home Appliances s.a. and the Samenlevingsopbouw West-Vlaanderen social enterprise aims to replace outdated household appliances with new, efficient equipment — and at the same time analyze the potential of a sustainable appliance rental model.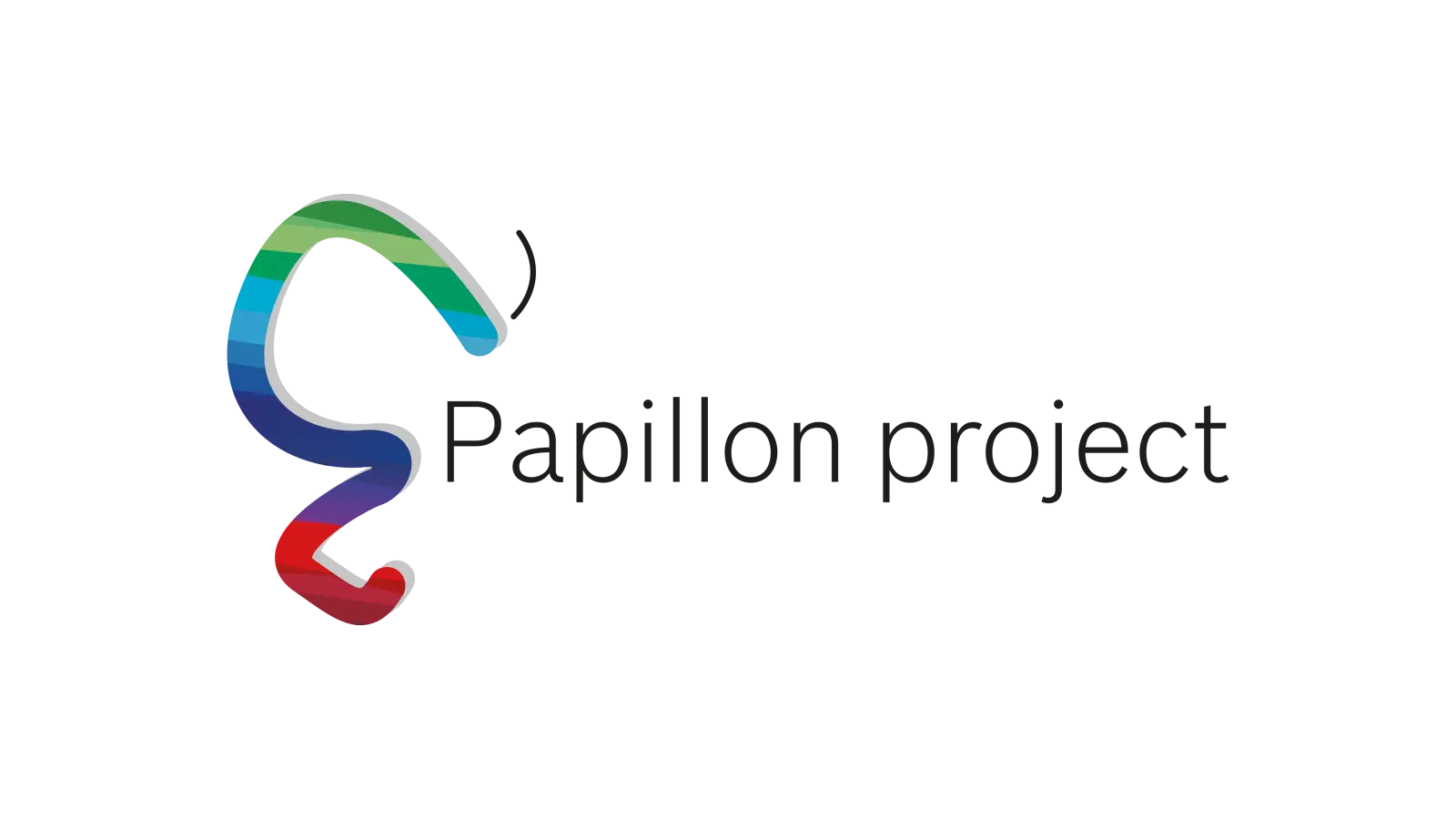 What makes it so special? The interesting thing about the project is that the appliances are rented for a period of ten years and at approx. 9 euros a month. In addition to the product itself, the service also includes delivery and installation, explanations of the product functions as well as the return at the end of the rental period. "Since all the equipment remains the property of BSH, we can decide at any time how to best use it within the project. The consumer has the advantage that they don't have to worry about anything during the rental period, since service and maintenance are also included," explains Bruno Vermoesen, Project Manager at BSH Home Appliances s.a.
Pilot Project for a more Sustainable Future
This pilot model will provide Bosch with specific knowledge and experience that will be of particular relevance for future circular business models. In addition to appliance behavior over longer periods of time, the focus is on collecting information on financial, procedural and logistical challenges as well as on sensible partnerships and processing options for reusing the equipment.
The long-term goal is clear: to move away from the classic, linear economic model towards a circular economy, since Bosch not only wishes to offer solutions for a more resource-efficient home with high-performance, high-quality household appliances, but also thinks long-term and is therefore committed to interdisciplinary, cross-sectoral ideas and concepts.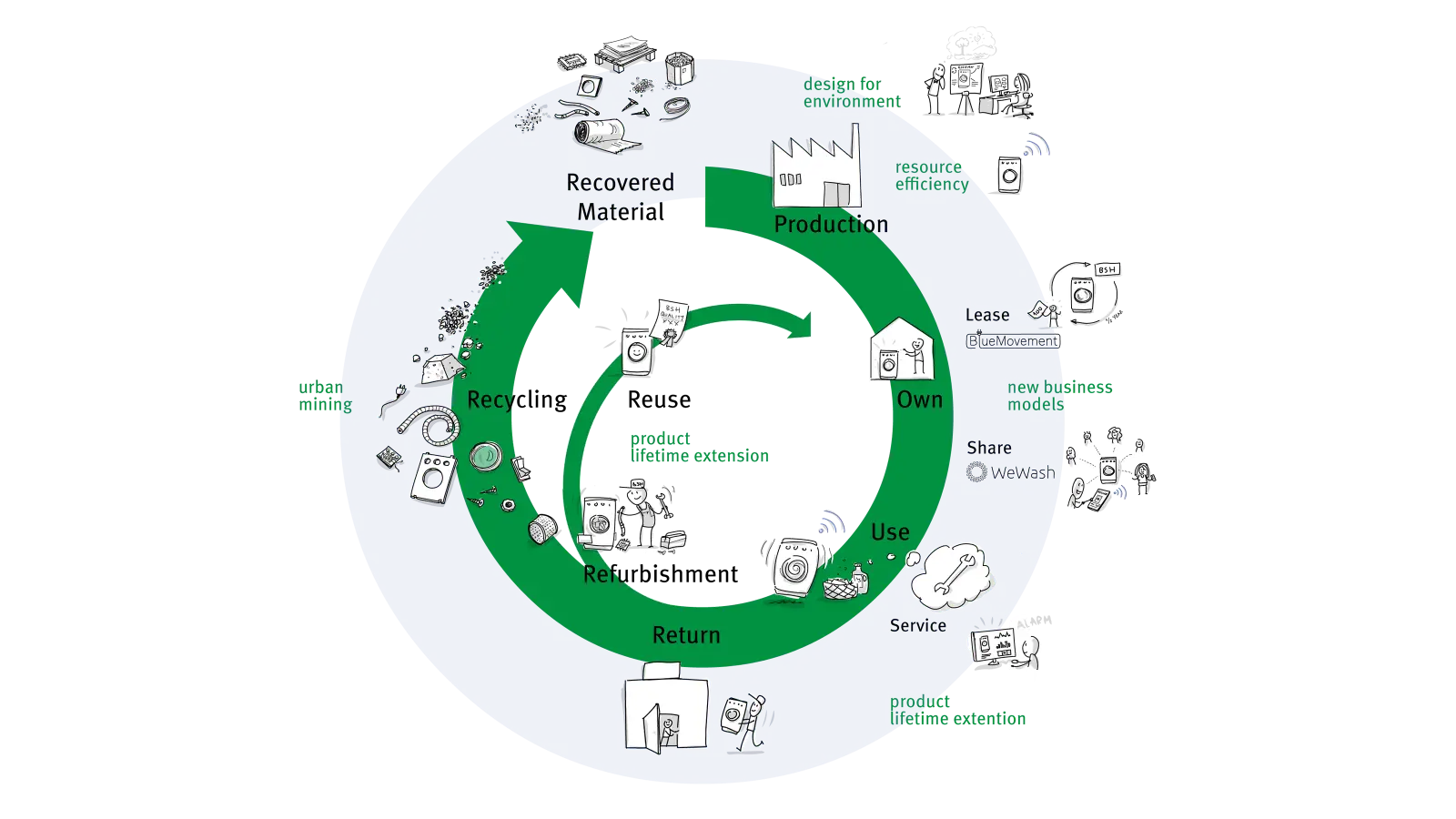 An important element of the circular economy — in relation to the Papillon project — is the aspect of reusability. In concrete terms, this means that appliances may be used by several customers during their product lifetime. The product service life can also be extended because machines can be rented out again after completing a full ten-year rental cycle by reprocessing them. The possibility of removing components also ensures greater circularity: defective appliances are used at the end of their service life as spare parts for devices that are still functioning. Recycling is also one of the principles of circular economic models. Parts that can no longer be used are fed back into the circular economy as secondary raw materials, ideally back into the company's own production process. New leasing and rental business models such as the Papillon project in Belgium and the "Blue Movement" in the Netherlands are providing important insights on the way to the circular economy.
Conclusion
New leasing and rental concepts for household appliances can give low-income families access to resource-efficient household equipment. In addition, new business models supply important insights into the possibilities of the circular economy. The goal is clear: to leave the one-way street of "production — use — disposal" and to create a closed loop.