Dr. Anne Fuchs
Material scientist for surface analytics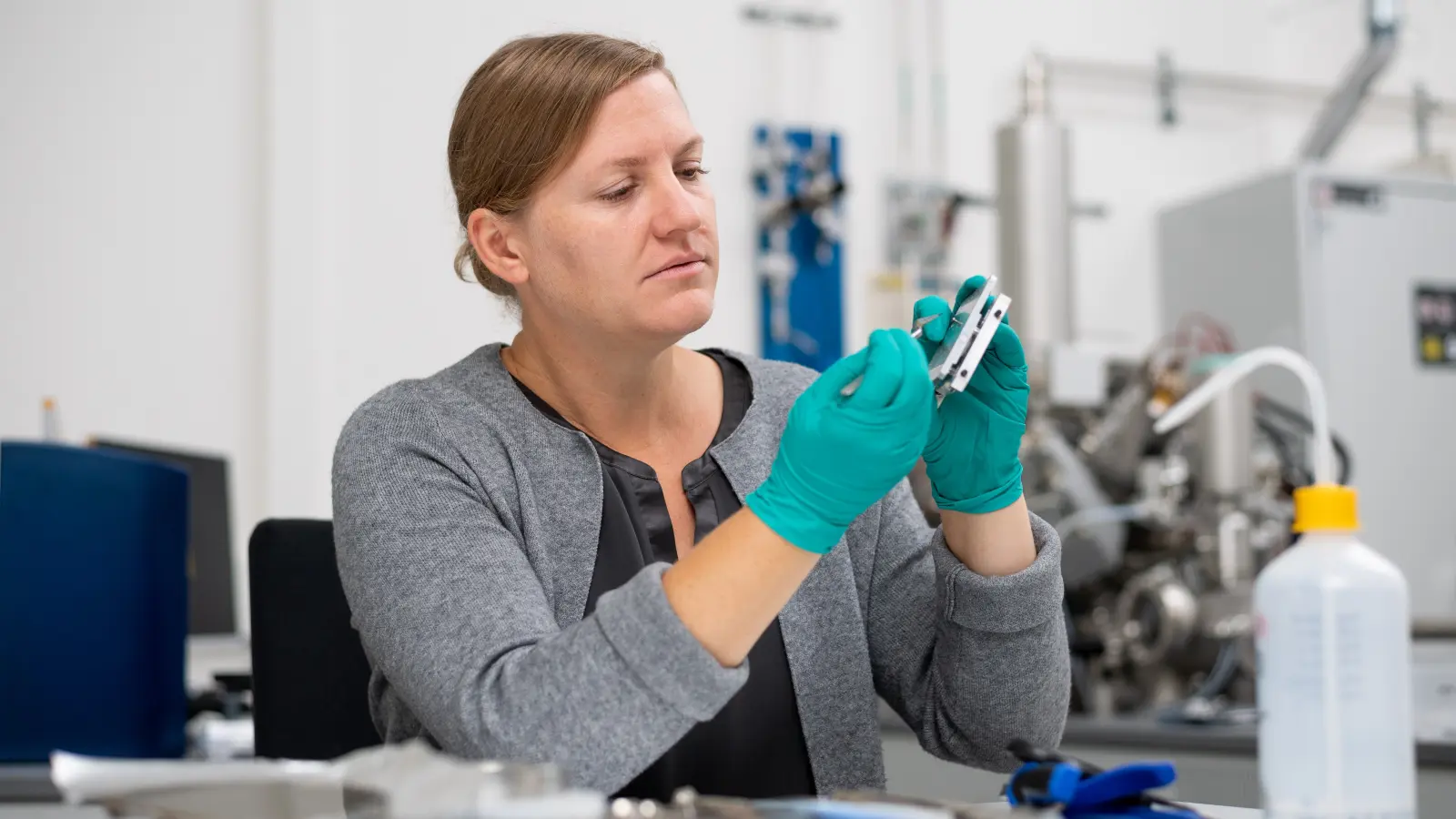 I work as a surface analytics scientist at Corporate Analytics. I offer analytical and problem-solving services to all Bosch business units, revealing surface interactions on a nanometer scale — from the processing of technical surfaces to the precise tailoring of functional thin films. As a material scientist, I have dedicated my own research to material development for renewable energy and mobility technologies, such as solar cells, batteries, and fuel cells.
Please tell us what fascinates you most about research.
I am an incredibly curious person. Understanding the principles of how things work is a deeply satisfying experience for me, and yet it always leads to new questions. I guess this is part of the fascination – the story never ends and you are just playing a small role in it. There is complexity in everything, and no matter what topic you delve into, you will find a whole new world. At the same time, it is quite a small community, so you always reconnect with people you have worked with before.
What makes research done at Bosch so special?
At Bosch Research, I have had the chance to work on both fundamental questions of material science and help solve the practical difficulties that our colleagues in the Bosch business units encounter on an everyday basis. I can bring together both worlds and find a balance between the why, the what, and the how. Here, I can be part of a team in which questioning the status quo and trying to get to the bottom of things are encouraged, and where long-term, sustainable solutions are recognized.
What research topics are you currently working on at Bosch?
I have two lives at Bosch Research. At my home base in Corporate Analytics, I support the development of different future products through material analytics. Here, my main focus is on surfaces and functional materials. In my second role, I support the sustainability portfolio's innovation activities within Bosch Research. Here, we look for ways of conducting our business with maximum sustainability and try to identify and prepare suitable future products.
What are the biggest scientific challenges in your field of research?
Overcoming climate change and dealing with the scarcity of resources are arguably the key challenges of our generation — and transforming our business is crucial for the future of Bosch. Both the cultural change and the technical progress required for this are huge. For us at Corporate Analytics, this means that we must be able to provide sample preparation, analytical tools, and data processing methods, since these are key to the success of technological development.
How do the results of your research become part of solutions "Invented for life"?
At Corporate Analytics, we contribute directly to the quality, reliability, and safety of our products, such as by finding the root cause for failures and suggesting alternatives. We support the entire product development process, from idea development to mass production. However, to truly deserve the "Invented for life" label in the future, we at Bosch Research are working on making our products more sustainable over their entire life cycle. To this end, I support innovation in the sustainability portfolio.
Since 2019
Innovation support for sustainability portfolio at Bosch Research
2015
Ph.D. in Material Science at TU Darmstadt on CdTe thin film solar cells
Since 2014
Research engineer for surface analytics at Bosch Corporate Analytics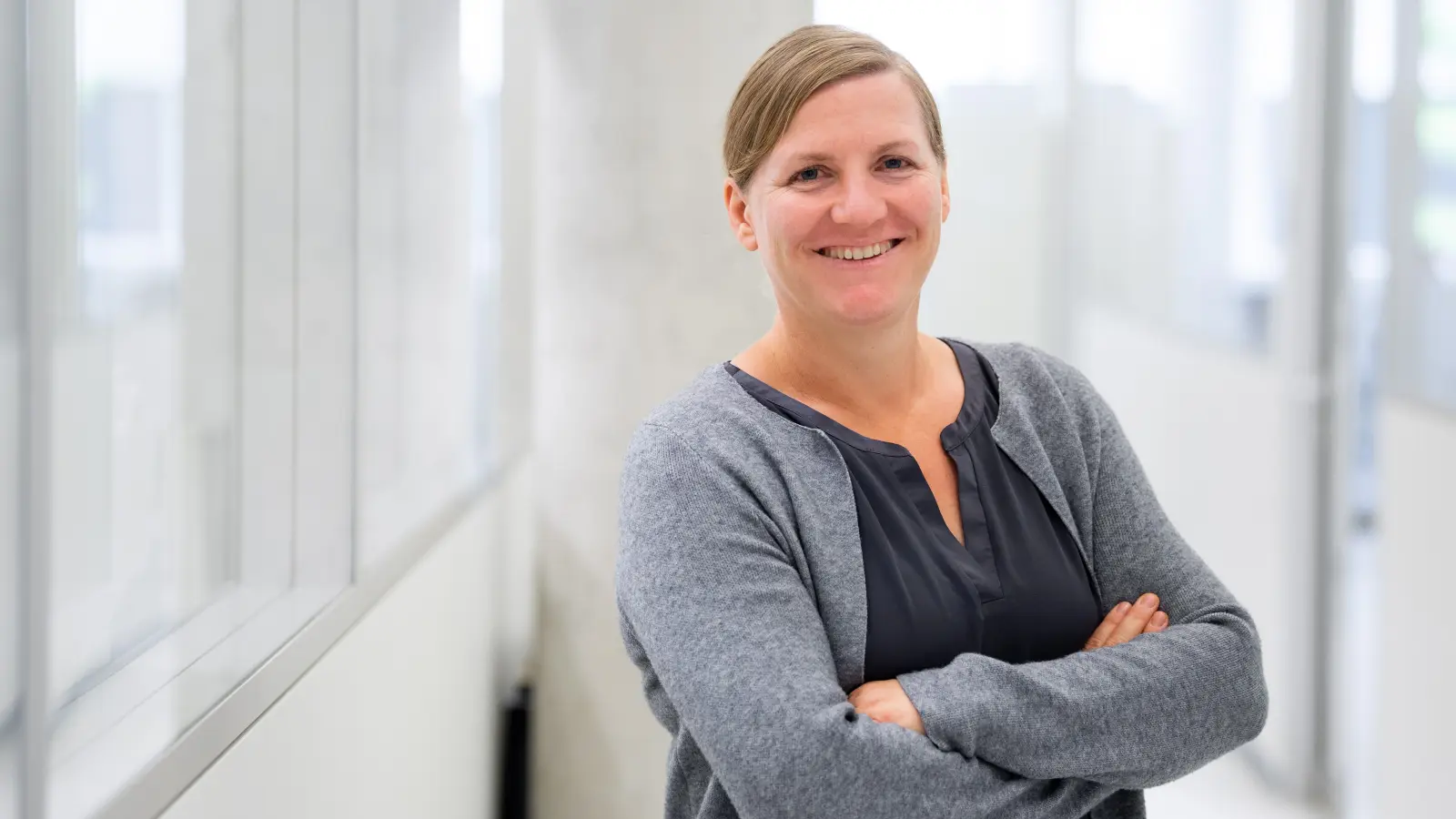 Ruth Schlenker et al. (2020)
Understanding the Lifetime of Battery Cells Based on Solid-State Li6PS5Cl Electrolyte Paired with Lithium Metal Electrode
Ruth Schlenker, Dominik Stępień, Pascal Koch, Thomas Hupfer, Sylvio Indris, Bernhard Roling, Vanessa Miß, Anne Fuchs, Martin Wilhelmi, and Helmut Ehrenberg
ACS Appl. Mater. Interfaces 2020, 12, 17 / 20012–20025 Anne Fuchs et al. (2020)
Zyklieren Von Ueberlithiierten, Schichtartigen Uebergangsmetall-Oxiden Mit Hohen Oberen Abschaltspannungen (Cycling of overlithiated layered transition metal oxides with high upper cutoff voltages)
Hasenkox Ulrich, Zeitler Ingo, Liedtke Ralf, Fuchs Anne
Patent Nr. DE102019201479 (Anmelder: Robert Bosch GmbH) Mirko Weidner et al. (2019)
Mirko Weidner, Anne Fuchs, Thorsten J. M. Bayer, Karsten Rachut, Patrick Schnell, Getnet K. Deyu, Andreas Klein
Adv. Funct. Mater. 2019, 29 / 1807906 Christian Hönes et al. (2017)
A Novel Fast Process for Zn(O,S) Buffer Layers, Doped With Al and B and Deposited on CIGSSe Solar Cells
C. Hönes, J. Hackenberg, R. Keller, S. Zweigart, A. Fuchs and S. Siebentritt
IEEE Journal of Photovoltaics, vol. 7, no. 3 / 864-869
Get in touch with me
Dr. Anne Fuchs
Material scientist for surface analytics