Dr. Xudan Liu
Senior expert power electronics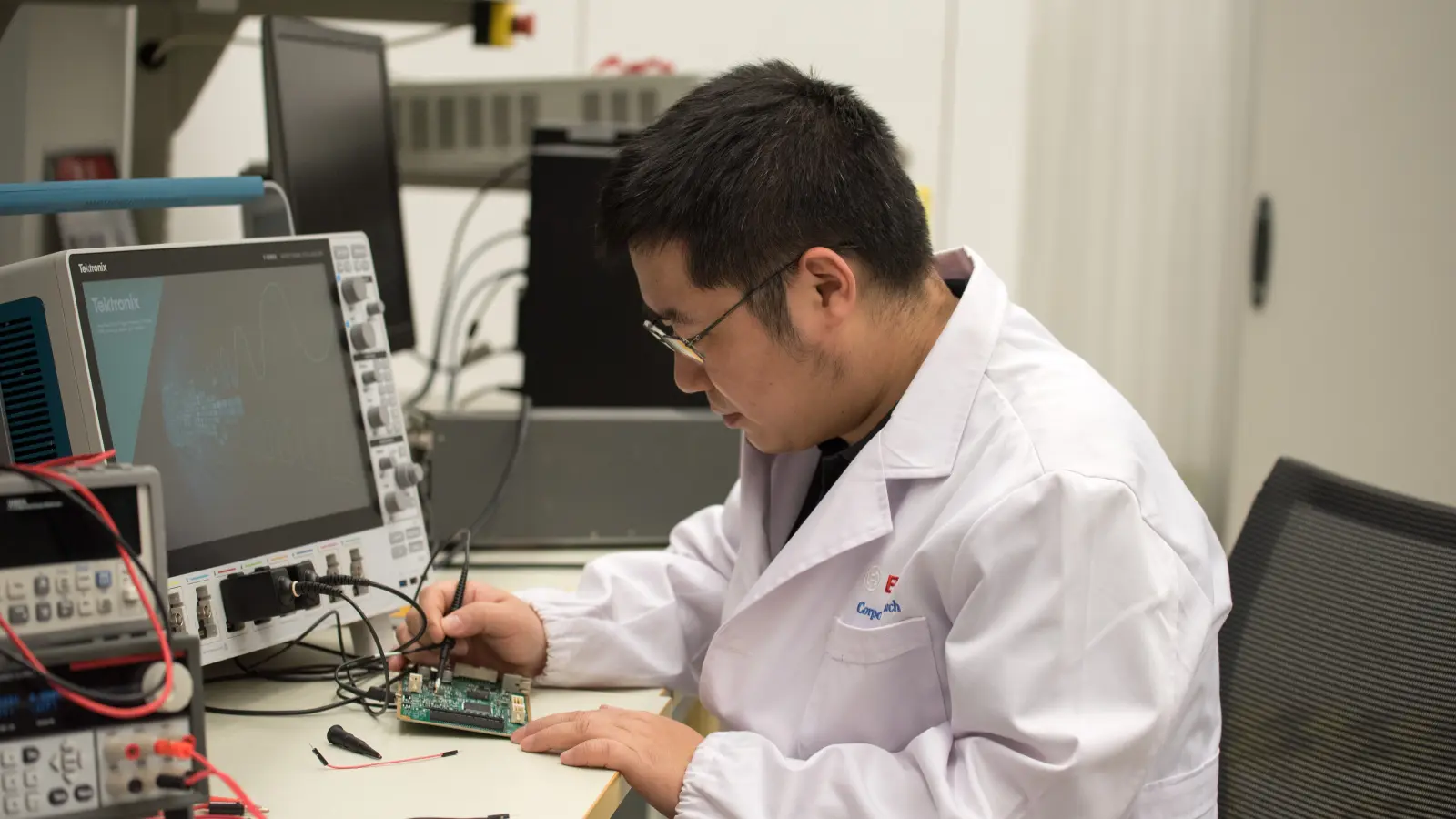 I am a senior expert for power electronics at Bosch Research and Technology Center in China. My research focuses on power conversion technology in different application fields, especially in electrified mobility. In the past three years, my team and I have mainly worked on key electronic components for fuel cell electric vehicles, such as the motor controller for a 120,000 RPM high-speed electric air compressor system and the high-voltage, high-power DC/DC converter.
Please tell us what fascinates you most about research.
What fascinates me most about research is that I can always explore new things and meet new challenges. The ever-increasing demand for a highly efficient, high-performing, but low-cost power conversion system poses great challenges for the researchers, and breakthrough solutions can only be found if we can think outside the box and continuously explore new things.
What makes the research done at Bosch so special?
The international and multidisciplinary setup at Bosch Research gives us the ability to identify the critical research topics worldwide and bring the power of different areas of expertise together to create innovations efficiently. Moreover, Bosch Research also builds a clear bridge between research and commercialization, thus launching our innovations on the market in time to improve our daily life.
What research topics are you currently working on at Bosch?
My team and I are currently working on designing and optimizing power electronics converters in different application fields such as two-wheelers, micro-mobility, electric vehicles, and fuel cell electric vehicles.
What are the biggest scientific challenges in your field of research?
One of them is balancing power converter design with good tradeoffs among various KPIs such as efficiency, power density, and cost. This will call for close collaboration among multidisciplinary experts. A multi-objective, optimized design can only be achieved if we bring the expertise of different competences together.
How do the results of your research become part of solutions "Invented for life"?
The electrification of mobility plays an important role in tackling climate change and achieving carbon neutrality. Our research focuses on the core power conversion technology in electrified mobility, and the results are helpful for leading us to a carbon-neutral future after commercialization through close collaboration with Bosch business units.
Since 2017
Research scientist, project and team leader for power electronics, Bosch Research and Technology Center in China
2011
Ph.D. and postdoctoral researcher in power electronics, University of Magdeburg, Germany
2008
Master in power electronics, Zhejiang University, Hangzhou, China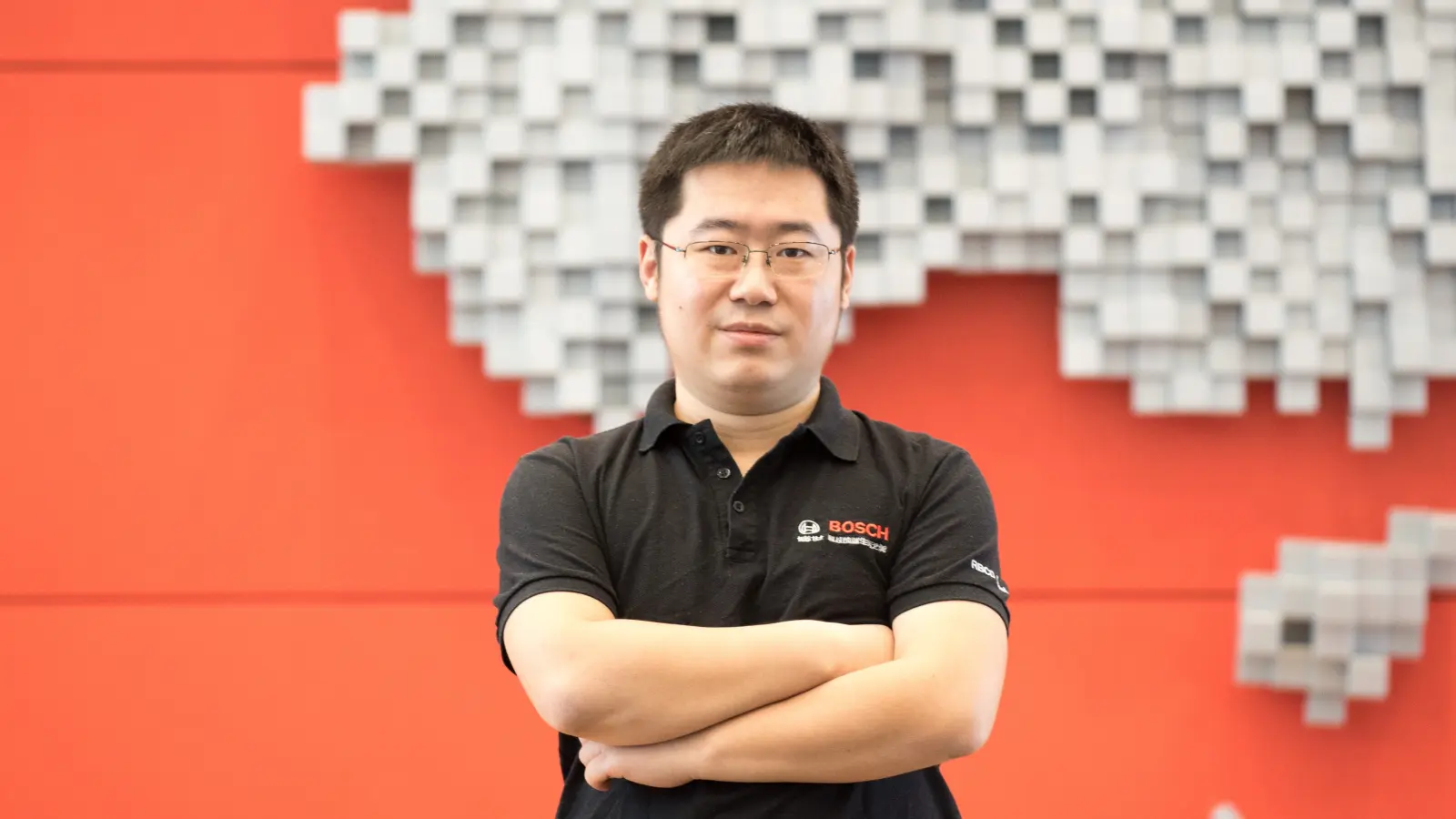 H. Peng et al. (2021)
A Time-Segmented Resonant Gate Driver Analysis for Loss, Speed, and SiC Switching Performance Trioptimization
H. Peng, H. Peng, Z. Dang, Y. Chen, Y. Kang, X. Liu and M. He
IEEE Journal of Emerging and Selected Topics in Power Electronics, Volume: 9, Issue: 2, 2212-2226 H. Peng et al. (2020)
A Driving Loss and Speed Co-Optimized Series Resonant Gate Driver with Novel Time Segmented Methodology for High Frequency SiC MOSFETs
H. Peng, H. Peng, Z. Dang, Y. Chen, Y. Kang, M. He and X. Liu
2020 IEEE Applied Power Electronics Conference and Exposition (APEC) X. Liu et al. (2018)
Control of VSC-HVDC Connected Offshore Windfarms for Providing Synthetic Inertia
X. Liu and A. Lindemann
IEEE Journal of Emerging and Selected Topics in Power Electronics, Volume: 6, Issue: 3, 1407-1417 Xudan Liu (2016)
Control of Voltage Source Converter Based High Voltage Direct Current Transmission Systems for Grid Code Compliance
Dissertation, Otto-von-Guericke-University