Christina Johnston, Ph.D.
Senior Manager for Electrochemistry and Materials, Synthesis and Characterization and Senior Expert for Fuel Cell Electrochemistry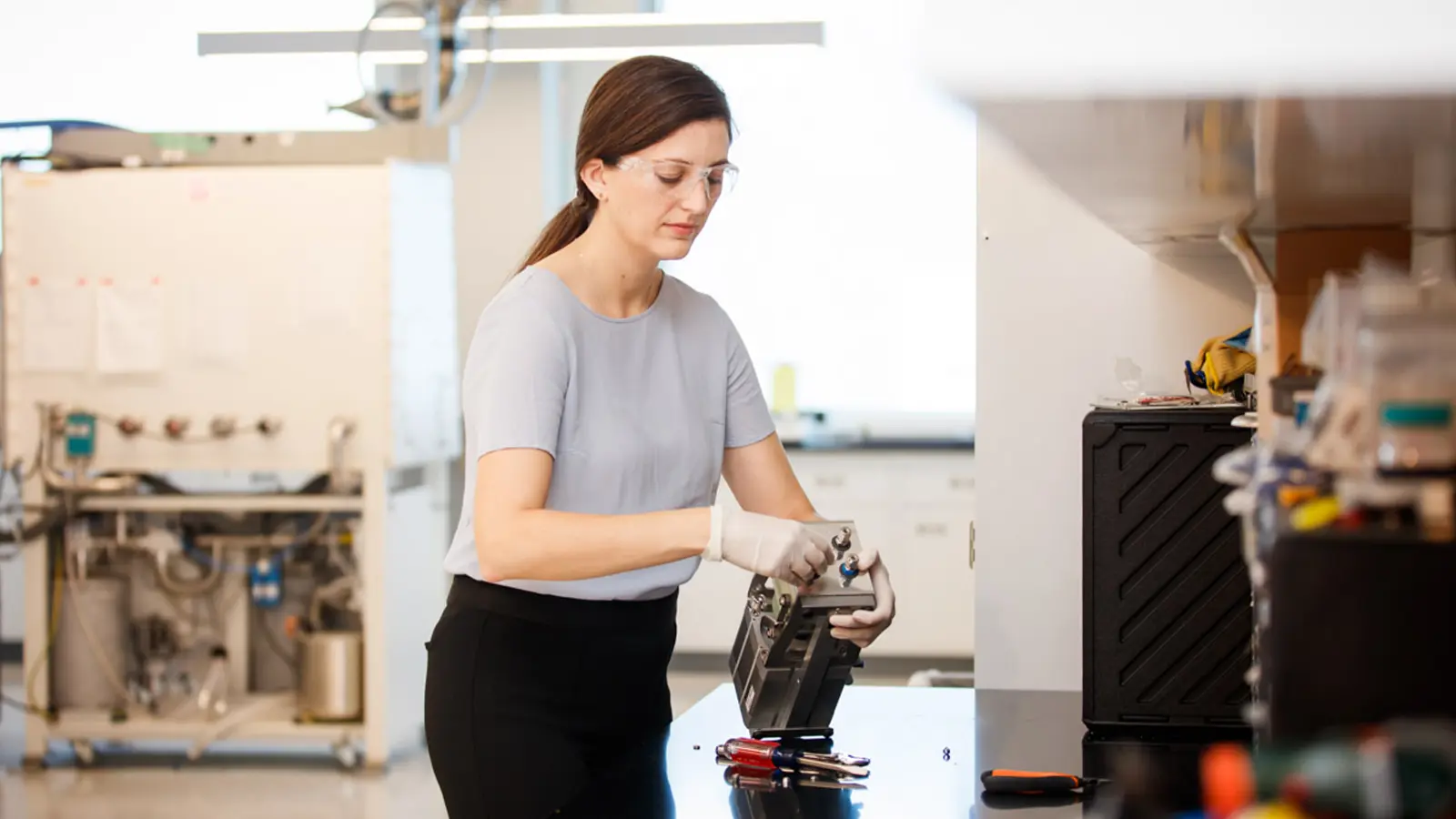 I manage and contribute to research in electrochemistry and materials, which includes fuel cells, batteries, and emerging topics. Previously, at LANL, I focused on fuel cells, especially catalysts, supports, and electrodes. At Bosch, my team engages in electrochemical material and device development (e.g., fuel cells, batteries, water purification), material property measurement, and advanced characterization.
Please tell us what fascinates you most about research.
I enjoy the process of transforming an idea into reality, especially through teamwork. This applies equally to inventing new materials, gaining understanding of existing materials to use them more effectively, and combining these elements to create an entirely new or best-in-class device.
What makes the research done at Bosch so special?
At Bosch, research spans everything from fundamental studies to direct contributions to products. We benefit from collaboration between our international teams.
What research topics are you currently working on at Bosch?
We address lifetime challenges in fuel cells through electrochemistry and materials approaches, provide materials information that enables better usage of existing batteries, and develop new ideas for materials and devices, such as for water purification applications.
What are the biggest scientific challenges in your field of research?
The overall cost of fuel cells must come down, without reducing their service lives. This is difficult to achieve, as reducing platinum and decreasing membrane thickness tend to decrease the durability of the fuel cell.
How do the results of your research become part of solutions "Invented for life"?
A widespread adoption of fuel cell vehicles would enable a significant net reduction in CO₂ emissions compared with fossil-fuel vehicles, which would contribute to the mitigation of climate change. Additionally, fuel cell vehicles emit only water, unlike fossil-fuel vehicles, which emit particulate matter, VOCs, NOx, and SO₂, contributing to poor air quality and creating health risks.
Since 2018
Senior Manager and Senior Expert, Electrochemistry and Materials, Bosch
2015
Lead Engineer, led battery experimentalist team, Bosch
2008
Scientist, led a fuel cell project, Los Alamos National Laboratory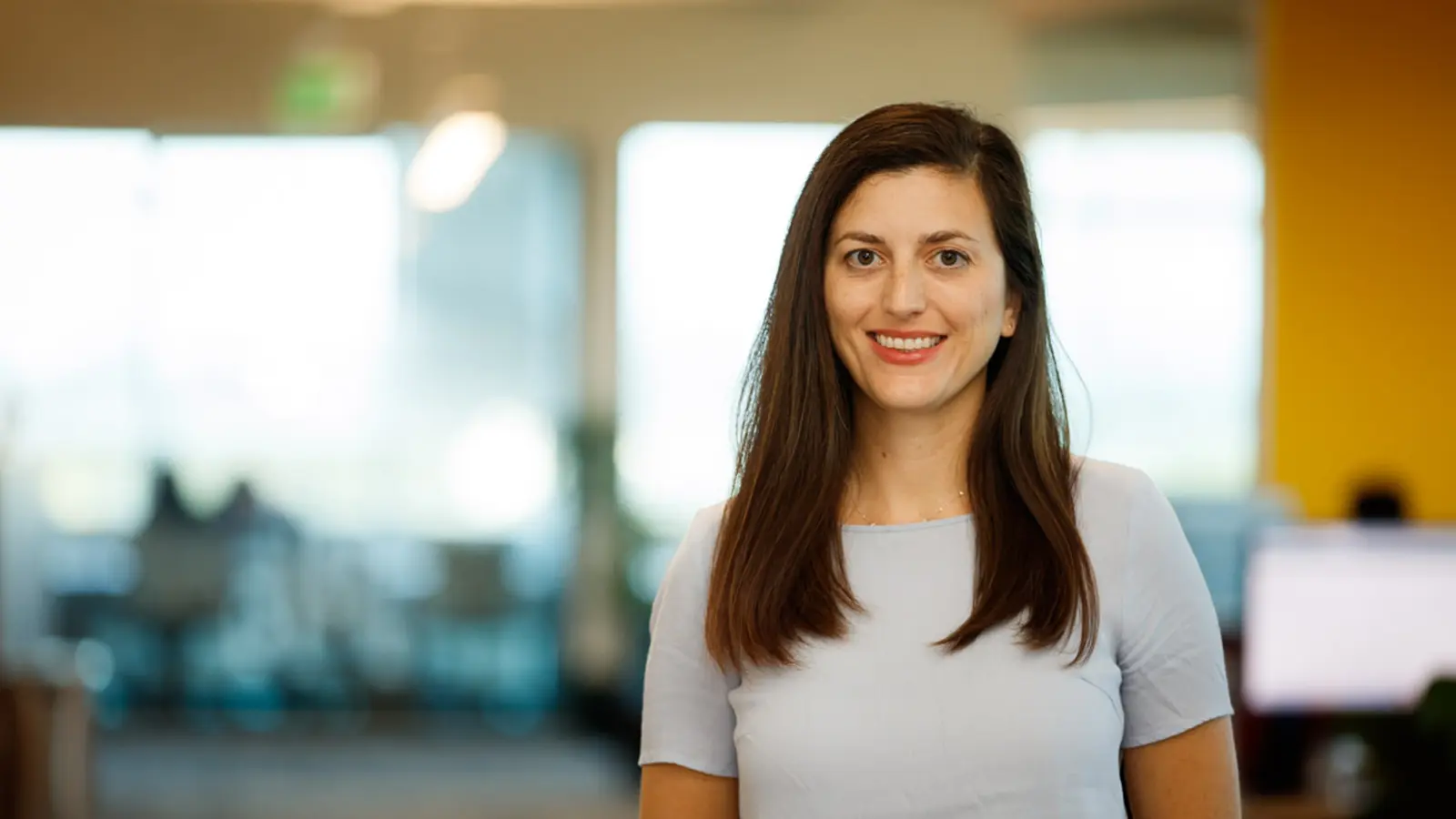 Ravi et al. (2017)
Secondary battery management
Nikhil Ravi, Anahita MirTabatabaei, Reinhardt Klein, Ashish Krupadanam, John F Christensen, Aleksandar Kojic, Sarah Stewart, Sun Ung Kim, Christina Johnston
US Patent Application 15010873 Choi et al. (2014)
The effect of cathode structures on Nafion membrane durability
Baeck Choi, David A Langlois, Nate Mack, Christina M Johnston, Yu Seung Kim
Journal of The Electrochemical Society, Vol. 161, Iss. 12, pp F1154-F1162 Kim et al. (2014)
Highly durable fuel cell electrodes based on ionomers dispersed in glycerol
YS Kim, CF Welch, NH Mack, RP Hjelm, EB Orler, ME Hawley, KS Lee, S-D Yim, CM Johnston
Physical Chemistry Chemical Physics, Vol. 16, Iss. 13, pp 5927-5932 Kim et al. (2014)
Minimizing electrode contamination in an electrochemical cell
Yu Seung Kim, Piotr Zelenay, Christina Johnston
US Patent 8906575
Get in touch with me
Christina Johnston, Ph.D.
Senior Manager for Electrochemistry and Materials, Synthesis and Characterization and Senior Expert for Fuel Cell Electrochemistry