Dr. Helerson Kemmer
Chief Expert for Fuel Cell Systems for Mobility
I am a system engineer working with fuel cells for mobility applications. My function is to anticipate and shape future systems and derive research projects to prepare my company for that. To accomplish these tasks, I am Project Leader and Chief Expert for future fuel cell systems.
Please tell us what fascinates you most about research.
The opportunity to anticipate and, even more so, to shape the future, bringing more value to people's lives.
What makes the research done at Bosch so special?
The research at Bosch has the goal of producing products for life, i.e. I will see the results of my research improving the lives of people and making my company more successful. Furthermore, it is very exciting to form the interface between the research world and developers of the most diverse range of Bosch components.
What research topics are you currently working on at Bosch?
I am currently working on future fuel cell systems for mobility using hydrogen. My role is to anticipate and shape future systems and understand what the most promising products for Bosch are and what they should look like. Furthermore, I identify new research topics within the fuel cell systems and suggest additional projects.
What are the biggest scientific challenges in your field of research?
Since our society is, generally speaking, not yet willing to pay more for an emission-free mobility approach, each new mobility approach must be commercially competitive with the state of the art. In this context, the costs of fuel cells for mobility still need to decrease for them to achieve broad penetration. The scientific community and Bosch are working hard to develop new materials, manufacturing processes, and system topologies to achieve this goal and accelerate the expansion of this technology.
How do the results of your research become part of solutions "Invented for life"?
With a broad penetration of fuel cell systems in mobility in the near future, emission-free electrified mobility will become reality. In achieving this, Bosch products will contribute to a world with better air quality and limited climate impacts. Furthermore, electrified mobility with fuel cells offers a similar level of comfort to today's powertrain concepts, e.g., with a comparable driving range (even in winter), refueling time, start behavior, and drivability in cold weather.
Since 2019
Supporting European fuel cell development: evaluation of proposals for public funded projects, European Commission
2015
Fuel cell on Wheels: Development of fuel cell demonstrator (baggage tow carrier), Bosch Engineering GmbH
2014
Teaching fuel cells: Lectures on fuel cell systems for the master's study program, Baden-Wuerttemberg Cooperative State University (DHBW)
2008
System development: Responsible for the component package of gasoline direct injector HDEV5, Robert Bosch GmbH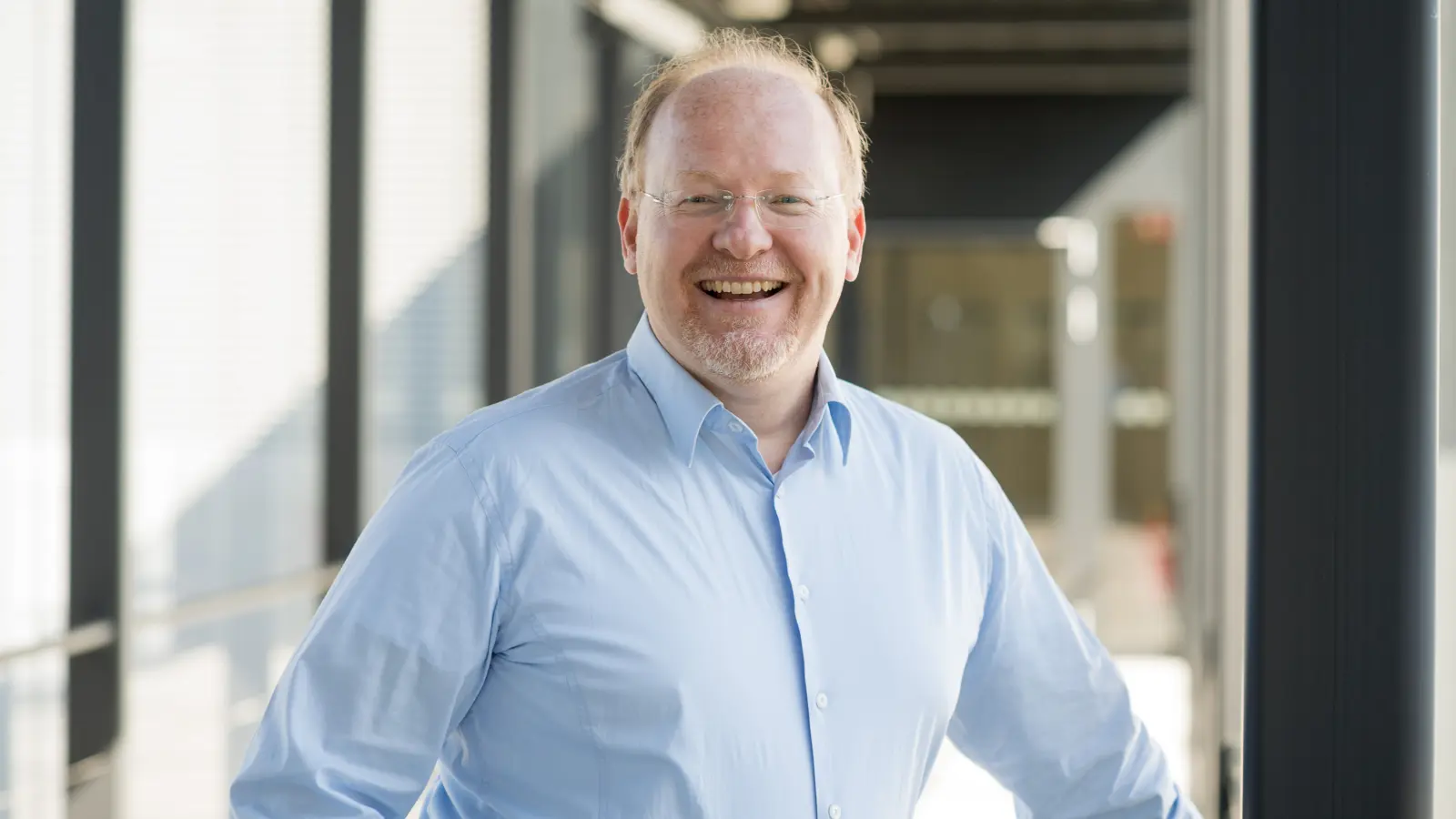 More than 215 patents
including more than 150 in the field of fuel cell technology M. Grimm et al. (2020)
Water Management of PEM Fuel Cell Systems Based on the Humidity Distribution in the Anode Gas Channels
M. Grimm, M. Hellmann, H. Kemmer, S. Kabelac
Paper presented at the 23rd EFCF Conference "Low‐Temperature Fuel Cells, Electrolyzers, H2‐Processing Forum" (EFCF2019) H. Kemmer (2017)
Fighting climate change through innovation: mobility with fuel cells
G7 – Climate Change – The New Economy (26.-27.05.2017), p. 42-43 Bosch Engineering GmbH (2015)
Baggage tow carrier as fuel cell demonstrator
Get in touch with me
Dr. Helerson Kemmer
Chief Expert for Fuel Cell Systems for Mobility