Kai Wang
Research scientist for fuel cell and hydrogen system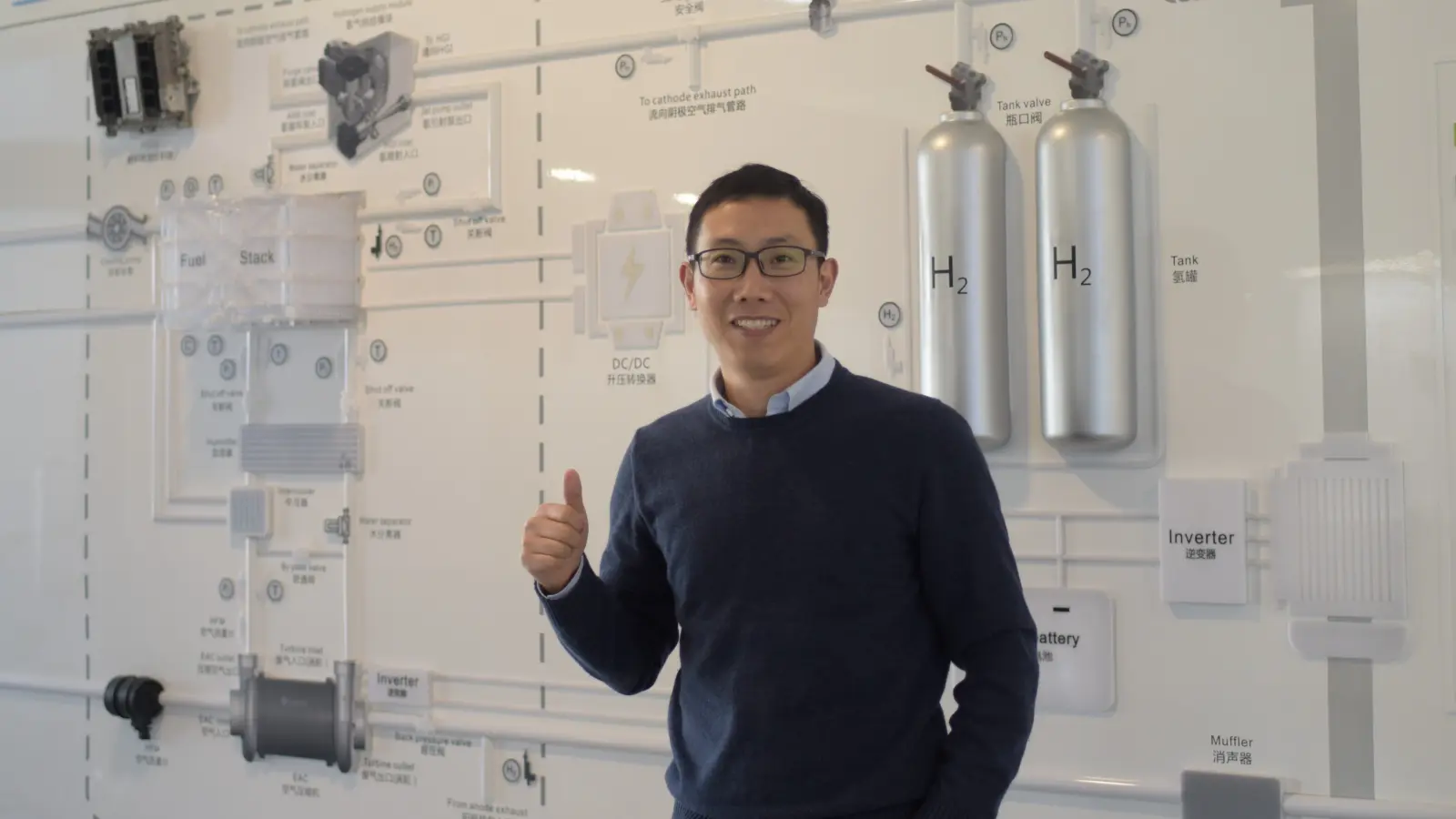 I am a research scientist at the Bosch Research and Technology Center in China, having joined Bosch in 2019. Before joining Bosch, I gained many years of R&D experience working with internal-combustion engines (ICEs) and fuel cell systems in FAW (First Automobile Workshop). As a team leader for research on fuel cell and hydrogen systems, I am currently working together with our team and cooperating closely with local BUs on adapting fuel cell systems to local market needs, with a focus on deriving innovative concepts and bringing "WoW" ideas to keep the Bosch fuel cell system and BoPs competitive on the market.
Please tell us what fascinates you most about research.
Research provides with opportunities to gain new knowledge continuously, explore possibilities of new ideas for real applications, shape the future with innovative concepts, and work with brilliant people in my daily work.
What makes the research done at Bosch so special?
Research at Bosch is pioneering, systematically solving problems from fundamental study to product development, valuing new ideas to advance further, and all the while pursuing balance to deliver more, creating a flexible research environment, and stimulating international collaboration and co-creation to run research more efficiently.
What research topics are you currently working on at Bosch?
Our research focuses on adapting the fuel cell system to local needs and keeping competitive, deriving and studying system approaches based on local requirements and operation conditions. Current topics range from hybridization at vehicle level to freeze start and water management at system level. We deliver both system-level topology, strategy, and potential components for portfolio expansion.
What are the biggest scientific challenges in your field of research?
The biggest challenge in the fuel cell system field is how to pursue thermodynamic limiting efficiency while also ensuring cost and durability competitiveness compared to both ICE and batteries in real applications, which means we not only need breakthroughs at material level, but also systematically demand system-level innovation.
How do the results of your research become part of solutions "Invented for life"?
Our research results, i.e., studying freeze start capability, dynamic water management, innovative topologies and strategies, and high-efficiency hybrid energy management, will directly or indirectly support Bosch in developing promising products related to hydrogen energy utilization in real life. Recently, Bosch began launching fuel cell products onto the market, which is not only a good start for the Bosch fuel cell business but will also accelerate the steps to a hydrogen society, achieving carbon neutrality as soon as possible.
Since 2019
Research scientist and team leader for fuel cell and hydrogen system at Bosch Research and Technology Center in China
2017
Senior engineer and project manager in fuel cell systems and BoP development at FAW Jiefang Engine Business Division
2003
Senior engineer in internal-combustion engine and fuel cell system development at FAW Wuxi Fuel Injection Equipment Research Institute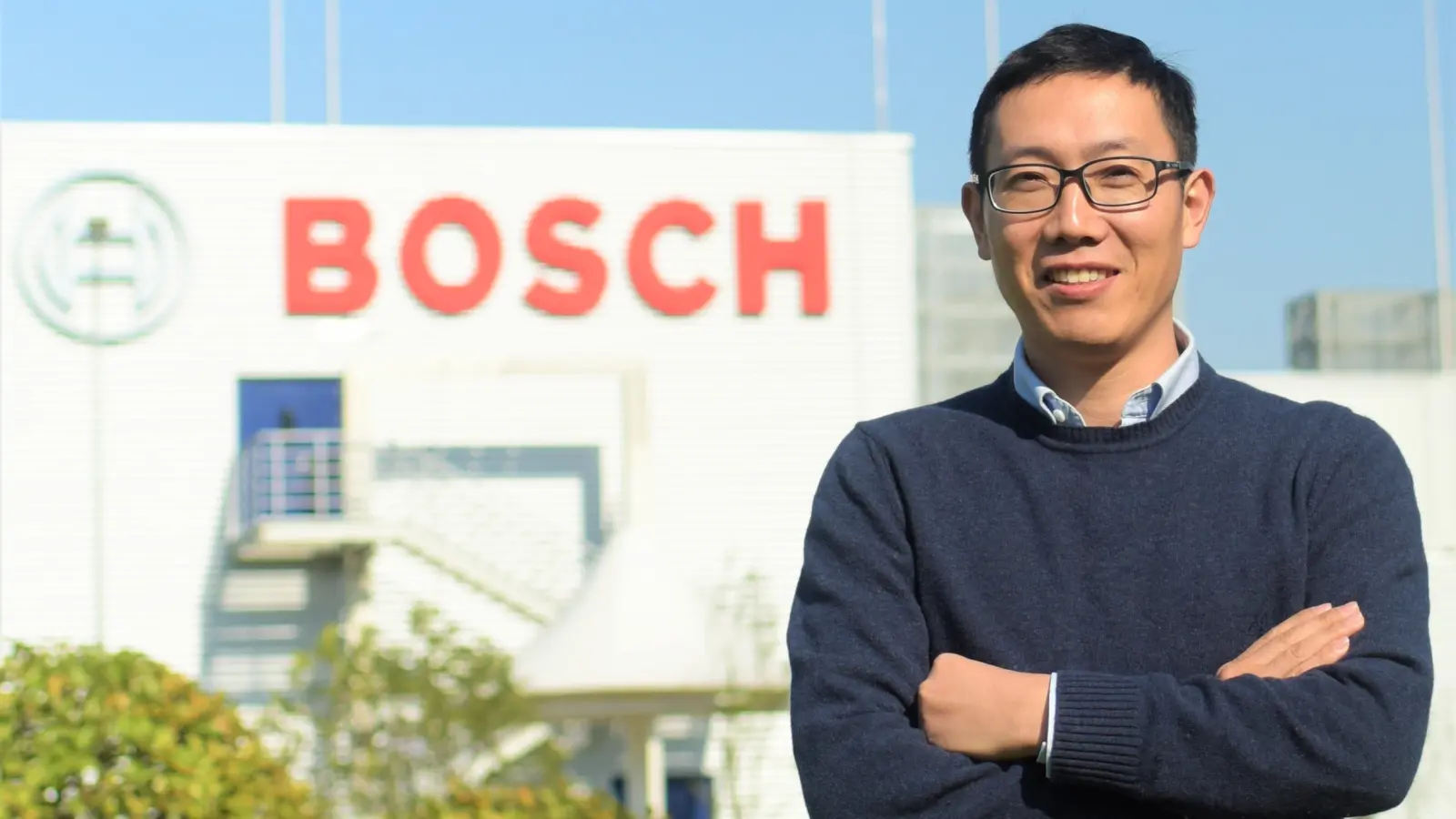 J. Wang et al.(2018)
Review on Development and Application of Fuel Cell Technology( 2)
J. Wang,Y. Ju, Z. Yi, K. Wang
Modern Vehicle Power,serial No. 171 J. Wang et al.(2018)
Review on Development and Application of Fuel Cell Technology( 1)
J. Wang,Y. Ju, Z. Yi, K. Wang
Modern Vehicle Power,serial No. 170 K. Wang et al. (2017)
Forward Design and Experimental Study of Gasoline Engine
K Wang,J Fan,Y Ni,H Xu,P Shang,D Ran, L Fu, K Zhang, C Zhang
Modern Vehicle Power, serial No. 166 Y. Ni et al. (2015)
Improved Design of Intake Manifold in Gasoline Engine
Y Ni,K Wang,J Fan,P Shang,L Fu,M Xu
Modern Vehicle Power, serial No. 159
Get in touch with me
Kai Wang
Research scientist for fuel cell and hydrogen system