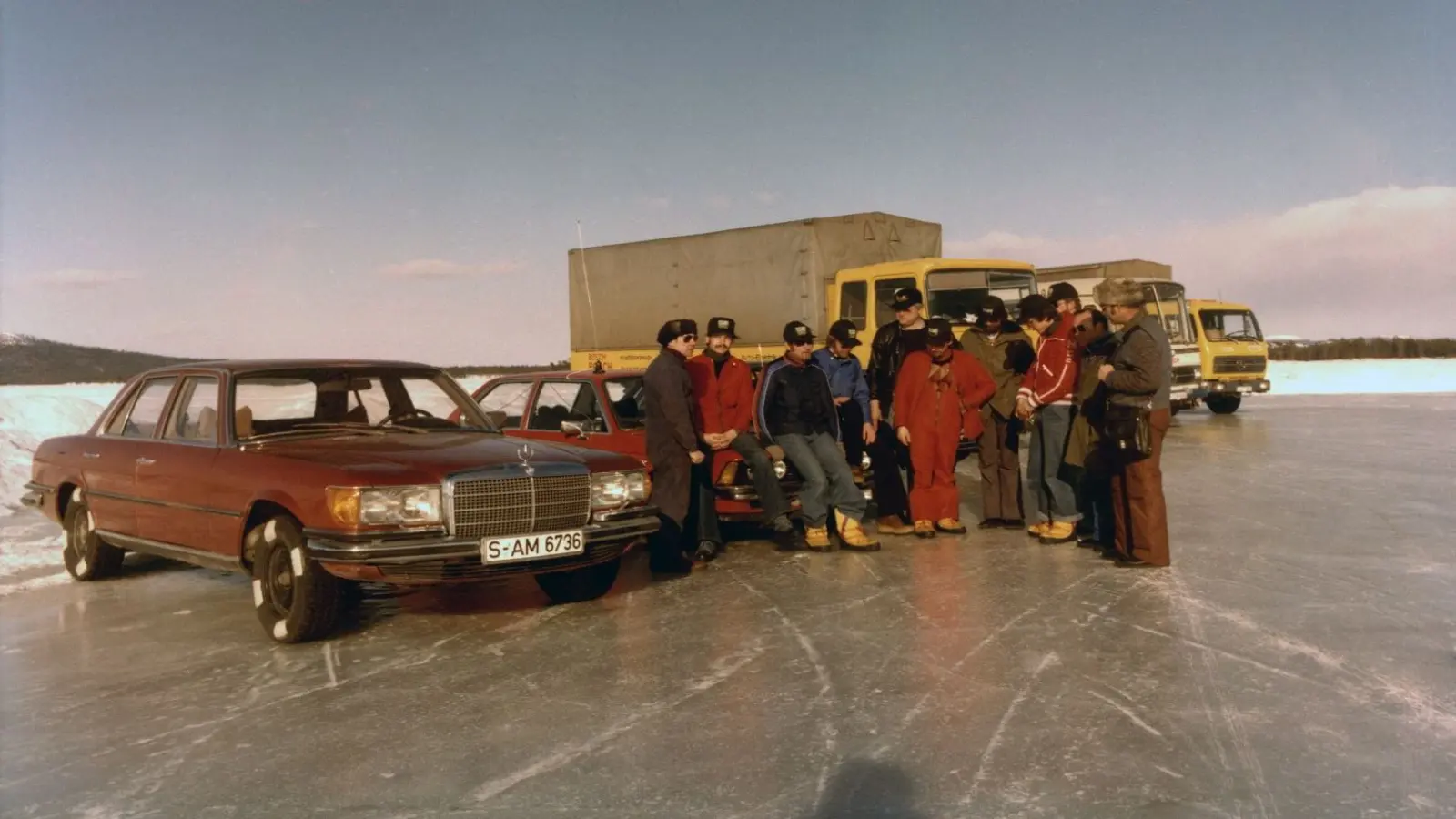 Innovations are useful and bring about improvements. But do they also work under all conditions? A car's electronic control system, for example, has to be able to work at minus 40 degrees in the Siberian winter just as well as it does at plus 100 degrees — a temperature it sometimes encounters thanks to its proximity to the engine block. For the endurance tests in winter, Bosch started in Northern Sweden half a century ago. Time to look back.
Endurance tests in ice and snow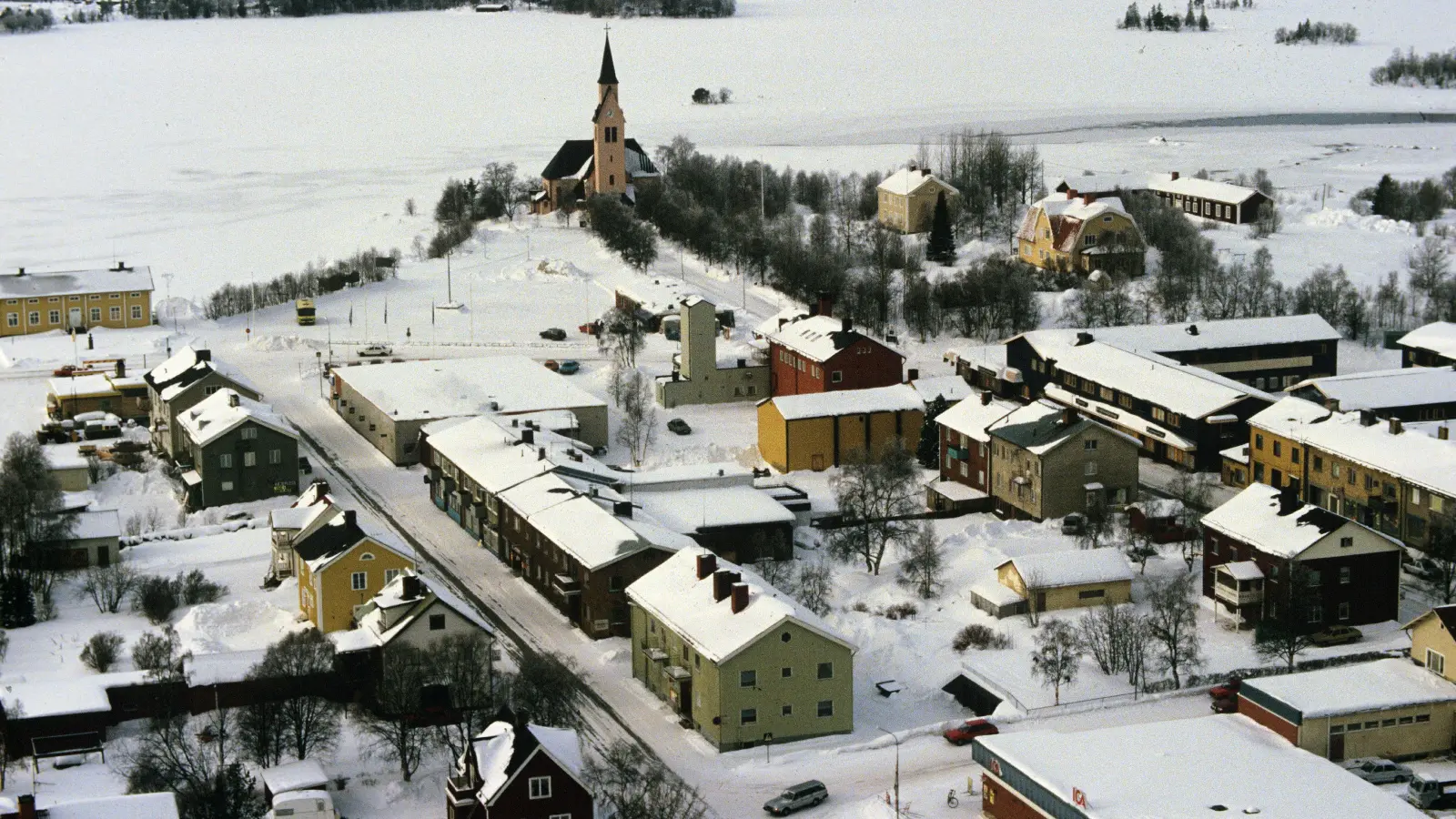 But what good are laboratory results if a technology fails in practice?
That is why the developers of new technology need space to test it out — and they need hard winter frost to test it in extreme cold. Bosch developers initially tested the automotive technology in winter in the Alps, just a few hours by car from Bosch's corporate headquarters close to Stuttgart. In addition to generally testing the technology in the cold, this included specific tests for the ABS antilock braking system Bosch had been developing since 1969. But this led to difficulties: It was not possible to prepare pistes for specialized tests, such as a dry surface for the left wheels and an icy surface for the right wheels. They were using public roads, and when the developers were allowed to do anything at all, they had to clear up to make the roads less dangerous so as not to make a stretch of road life-threatening to drivers who were less experienced than Bosch testers and did not know what they would meet on the road.
Bosch found a solution in the early 1970s: a frozen lake in Arjeplog, northern Sweden, a community with just over 3,000 inhabitants in an area larger than New York City. There was a small hotel with 20 rooms to serve as a base camp, resourceful "ice makers," and engineers with an equally keen sense of improvisation who could adapt to constantly changing conditions. Now there was space for test cars to skid erratically with their ABS shut down but without the danger of any rocks or slopes. This enabled the expert crews to carry out extensive comparative texts with ABS switched on and off, with new car models, even with camourflaged car prototypes. On the frozen lake the drivers could test the system's various parameter settings without major risks. In the worst-case scenario, colleagues pulled damaged cars out of snowdrifts using other vehicles. The testers simply had to watch out in case two cars got in each other's way.
Travel back to the 1970s: Bosch associates testing the antilock braking system in North Sweden
YouTube
Video cannot be shown without your consent
Improvisation required: The first ABS tests near the Arctic Circle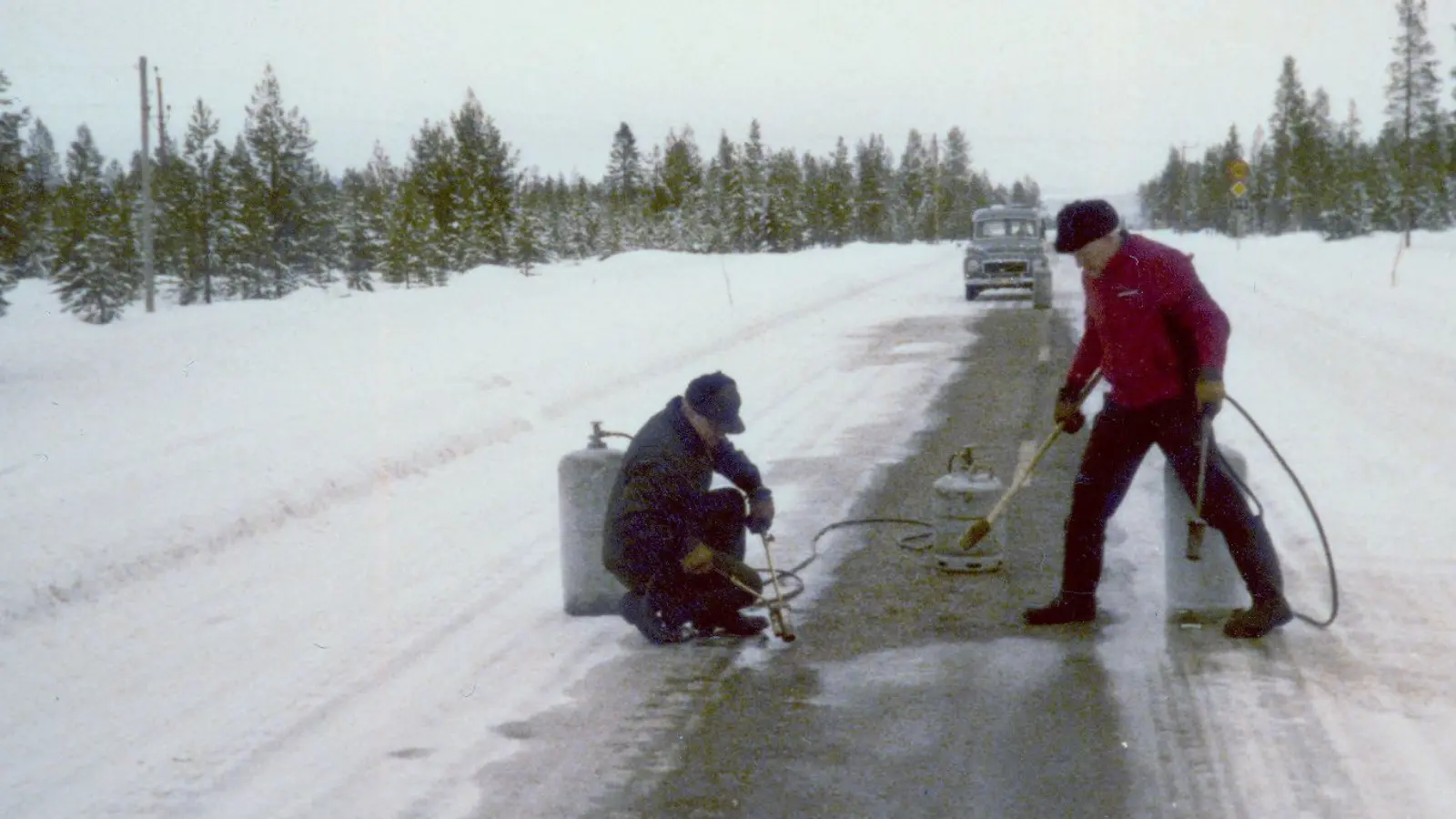 Wolf-Dieter Jonner, who along with Heinz Leiber and Jürgen Gerstenmeier was one of the "fathers" of the Bosch ABS antilock braking system, offers a vivid account: "At the time of the initial test drives we were still using soldering irons to alter the ABS parameters, not laptops." This work was — and still is today — something pretty special, as retired Bosch engineers Erich Bittner and Jürgen Zechmann explain when recounting their experiences as vehicle testers in Arjeplog in the mid-1970s. Back then, they were still working to make the antilock braking system ready for series production and suitable for everyday use.
"We never knew when we'd get home," Bittner says. "One of my longest tours lasted six weeks in one stretch. We always thought we were on the brink of a breakthrough, that just one more week would do it — time and time again — and before we knew it, six weeks had passed and we were on the verge of collapse."
Zechmann adds: "We even continued our discussions over supper. Let's try this and that, we'd say. Then we went into the lab to try out whatever it was. Sometimes we were still out testing on the lake at two in the morning – and then by seven we'd be back on the ice again."
Since 2004, Bosch has had its own test center measuring approximately 420 hectares on the nearby Vaitoudden peninsula. Here, up to 500 test drivers primarily test modern brake control systems under extreme conditions during the winter – for the tracks on the lake, the ice layer has to be at least 30 centimeters thick.
Author: Dietrich Kuhlgatz