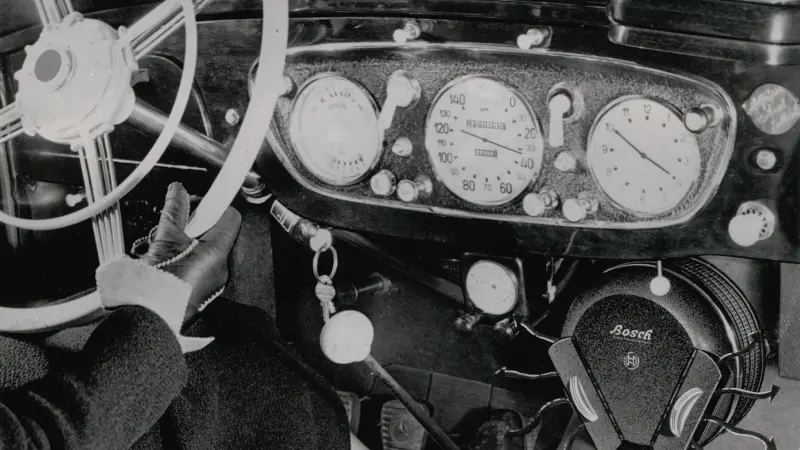 Furs, blankets, and foot muffs — without equipment to protect against the cold, automobile journeys could turn into a quite frosty affair in the winter. Many innovations had made travelling by car less troublesome since the adventurous early days — reliable ignition systems, electric lighting, starters, the horn, windshield wipers — but in the mid-1930s only a small proportion of vehicles had decent heating. In order to make car journeys comfortable and pleasant in the colder seasons, too, in October 1936 Bosch unveiled the "Bosch car heating system."
The Bosch car heating system — simple but effective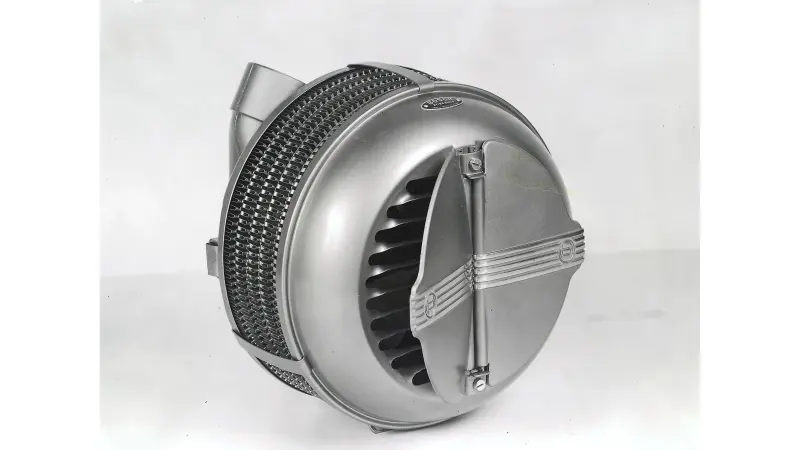 Thanks to its compact design, the car heating system could easily be fitted into various vehicle types. Usually in the front up against the bulkhead, just below the dashboard, although another option was behind the front seats. In principle, the Bosch car heating system was a simple water heating system that channeled the cooling water heated in the engine through the radiator in the vehicle's interior, where it warmed the ribbed heating pipes. The cold air inside the car was drawn in using an electrically driven fan, heated on the radiator, and expelled once again as warm air along the sides of the vehicle.
If the automobile already had slots for installing defroster jets (as was the case in most American models), then some of the warm air could be diverted and blown against the windshield — "to prevent ice forming on the outside and condensation within."
Pleasant temperatures in the car all year round
However, the Bosch car heating system was not only useful in the winter. The heating could be regulated by means of a speed control switch on the fan drive to either reduce or increase the power. In the summer, the water faucets could be turned off to stop the hot water circulating. Then the fan created "non-draughty air movement with a certain cooling effect." This ensured pleasant temperatures in the vehicle all year round.
Therefore, Bosch's new product considerably improved the comfort of driving in an automobile. The car heating system was supplied as an accessory or retrofit at Bosch till the late 1950s.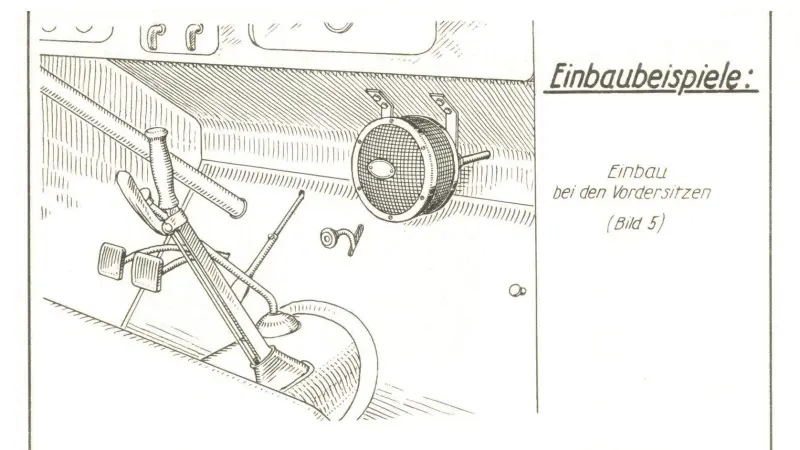 Efficiency and comfort with thermal management
Automotive thermal management also plays an important role in electromobility. Automatic adaptation to the environment allows individual components to operate in the optimum temperature range while also maintaining an appropriate temperature in the vehicle interior. Electric motors require constant cooling, and the battery must be either cooled or heated. Smart automotive thermal management solutions from Bosch increase the operating range of electric vehicles, allow batteries to be recharged rapidly and ensure optimum comfort in the vehicle.