The first Bosch electric tool — a hair trimmer — was launched in 1928, just incidentally, as one of several new products.
Faster and easier with electric support
Two years later, there was a lot to be said for developing and manufacturing power tools.
The "motor in the handle" principle made the trimmer unparalleled in its compactness and convenience, and big and small tools with this design convinced the customers. But there was something more to come.
The second range of power tool products
Around 1930, Bosch purchased a Swedish patent for an electric hammer and also acquired a Berlin-based company that had done important groundwork in the field of high-voltage power tools. This was the beginning of Bosch's new product range — heavy power tools for construction sites as well as demolition tools.
As a result, the 1932 Leipzig Trade Fair brought the launch of two innovation: Not only the small, universally applicable screwdrivers and grinders, but also of the first generation of the hammer drill, the later well-known "Bosch hammer".
The Bosch hammer was equipped with a mechanism that allowed an axial movement. This principle was the secret of the hammer's long service life and operational reliability and as first electric hammer with this construction principle worldwide it became a cornerstone of construction site equipment.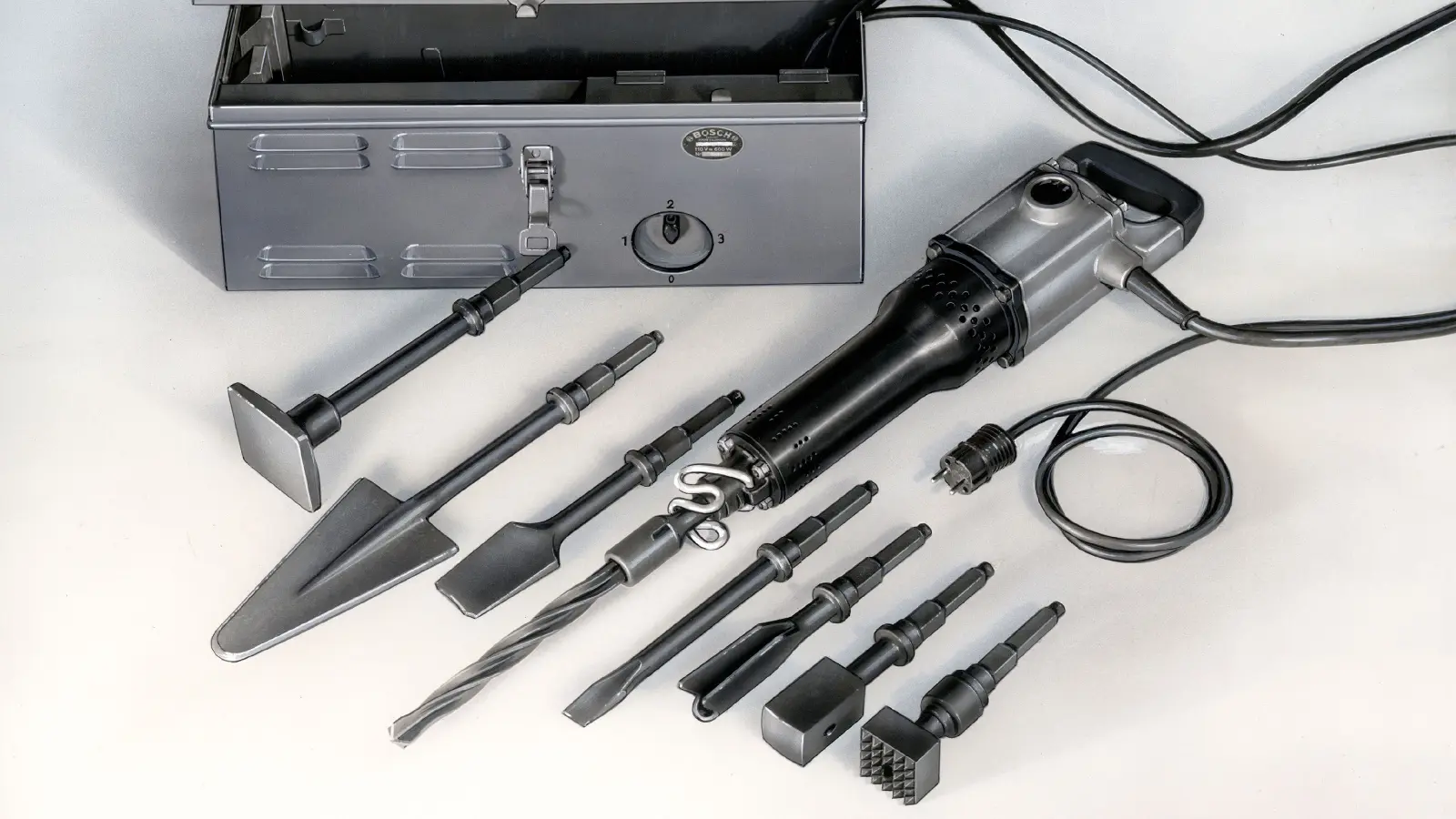 Working cordless everywhere
In the years that followed, the heavy electric hammers became smaller, handier and more technically sophisticated. In 1984, Bosch established itself once again as the "hammer pioneer" and presented the very first battery-powered hammer drill. This new technology allowed the use even far away from electrical power supply.
Do you want to know more about Bosch Power Tools?