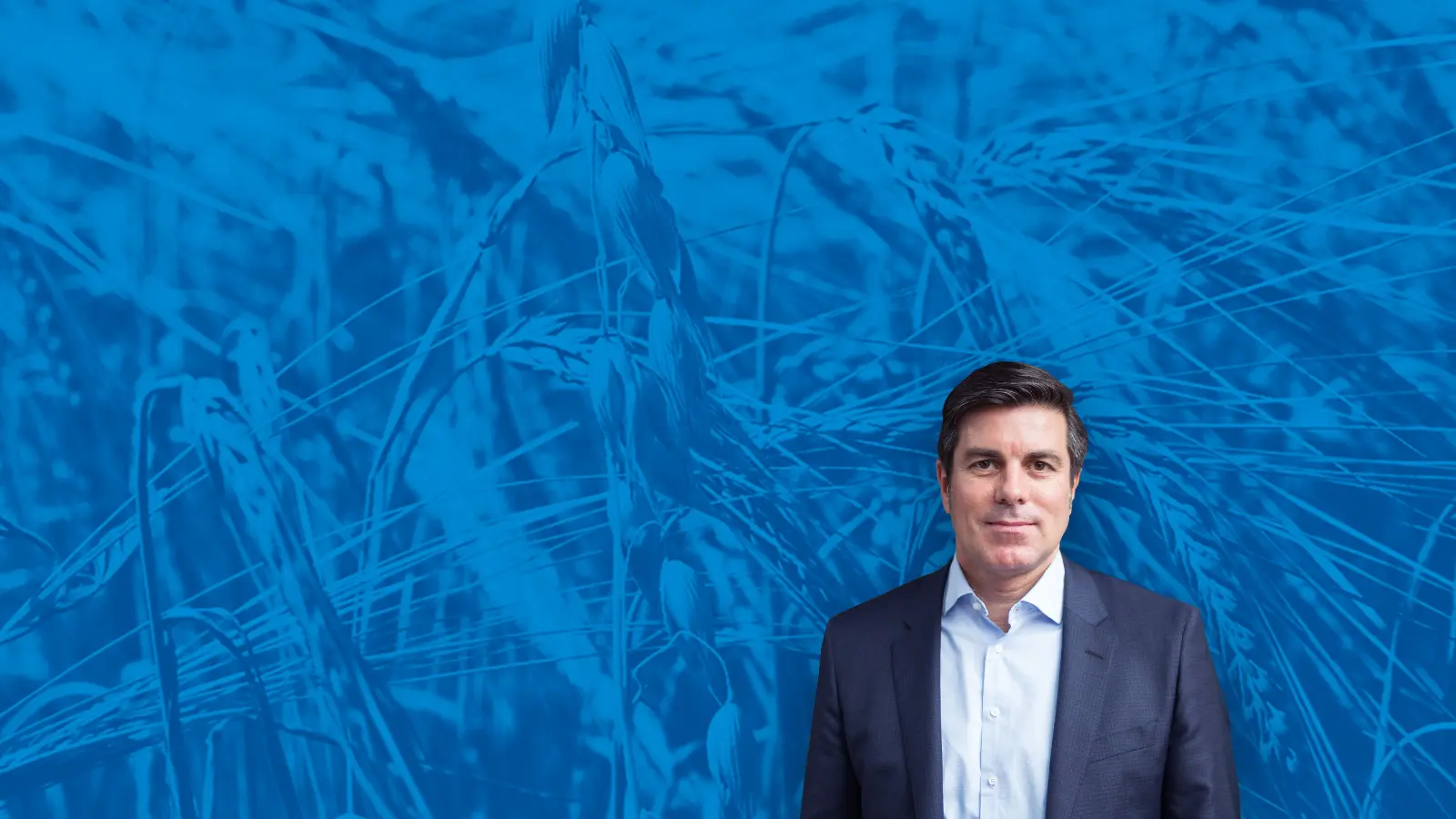 2020-02-10
From rakes to robots: Agriculture is experiencing a digital transformation. New technologies such as those incorporating AI can help sustain yields and feed the growing global population.
The challenges of farming
Farmers don't have it easy these days. "Climate change is causing problems out in the fields, and certain plant and animal species that play an important role in farming, such as bees and earthworms, are facing various difficulties and are overall under pressure. In the meantime, the world population is growing fast, and by 2050 we'll have to feed about 9.7 billion people globally," says Jean-Marie Sol.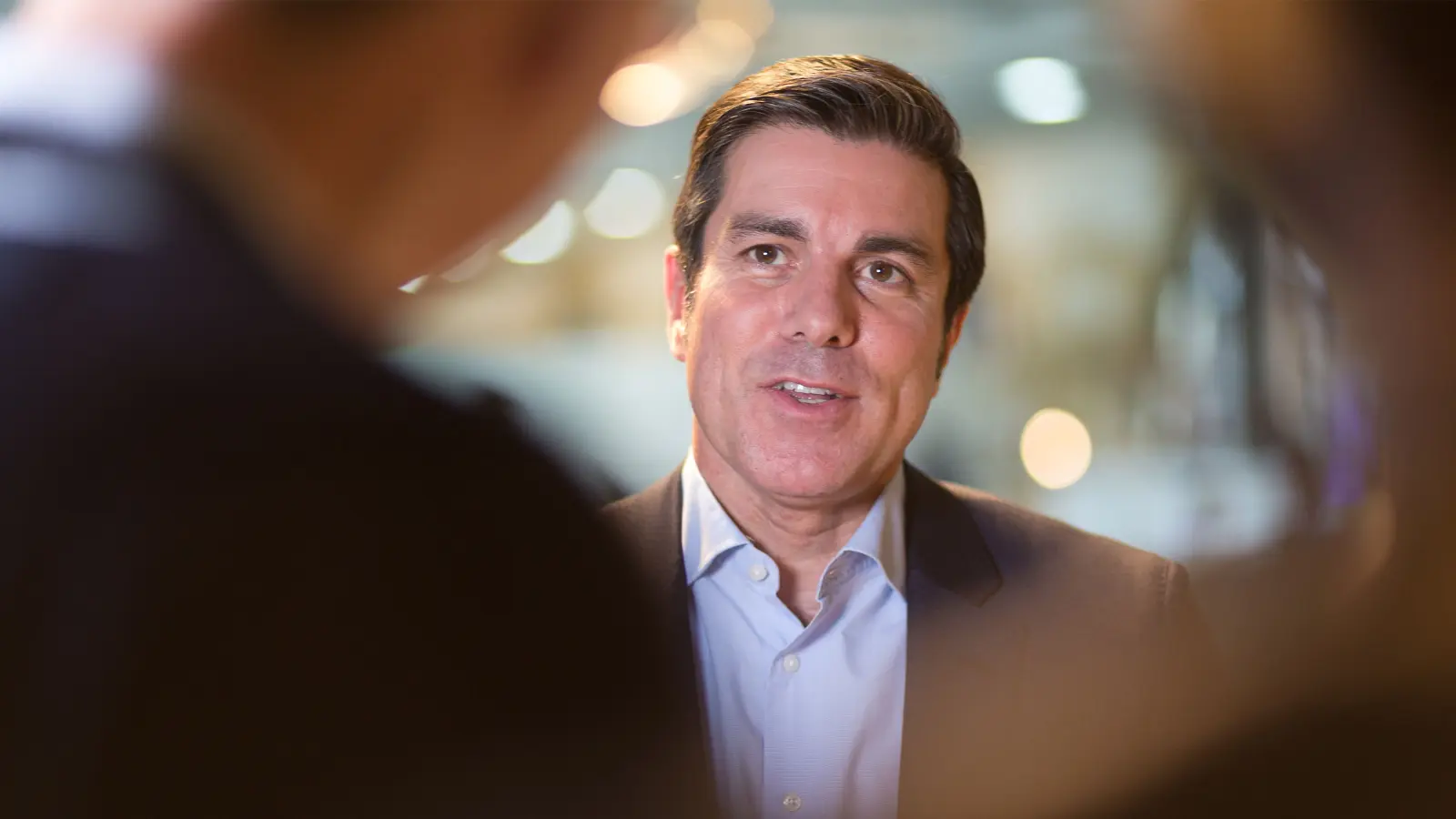 Sol works for the French food manufacturer Bonduelle, which sells freshly cut bag salads, fresh deli meals, and canned and frozen vegetables in many countries around the world. As a leading vegetable processor worldwide, the company cooperates with over 3,200 contract growers, and is well versed in the challenges these agricultural suppliers are currently facing. In order to be able to produce enough food for the Earth's growing population, farmers must increase their crop yields by 50 percent over current levels by 2050. At the same time, however, farmers must work more sustainably. Sol sees a solution to this dilemma in smart farming: "Combining new technologies with a deeper understanding of how biodiversity works allows us to better leverage the inherent growing potential that nature has to offer."
A 50 percent
increase in crop yields will be necessary to feed the world's population in 2050.
An environmentally friendly boost for plants
According to Sol, improved varieties through new breeding techniques, together with biocontrol and biostimulant products, serve as key tools for achieving greater crop yields for environmentally friendly farming. Although some such products have been available for several years, they are only gradually taking hold in agriculture. Biocontrol products protect plants against pests and diseases and Biostimulants reinforce natural plant processes that boost growth, nutrient absorption, plant health, and overall resilience. Sol thinks they play an important role in the future in replacing chemical plant protection products: "The advantage with biocontrol and biostimulant products is that they're generally more respectful of both biodiversity and the natural ecosystemic balance which are critical to increasing the resilience of agricultural production towards the effects of climate change."
Gaining a deeper understanding through AI
However, in order for biocontrol and biostimulant products to become an efficient alternative to chemical products and for agriculture to become really sustainable, it will need to be truly smart. The Internet of Things (IoT) and digital decision-making tools will enable growers to identify issues earlier and to introduce biocontrol and biostimulant programs in optimal conditions to provide satisfactory levels of crop protection. Agriculture will increasingly make use of artificial intelligence (AI), for example, for data analysis.
"AI will allow us to gain a deeper understanding of how individual environmental factors influence the yields for various types of plants," Sol explains. Processes that take place in the soil are particularly important: "Once we gain a better understanding of the interplay between plants and microorganisms in the soil, we'll be able to protect plants more effectively from disease and pests, and won't need to spray as many chemical pesticides," says the agricultural scientist.
Besides pests and disease, weeds represent another major challenge for farmers. This is in part due to a reduction of authorized chemical herbicides, particularly in Europe. In addition, weed resistance has increased as a result of widespread intensive use of certain herbicide active substances. Sol recommends "smart spraying," where farmers use a field sprayer equipped with cameras and AI. In just milliseconds, this system can differentiate between crop plants and weeds, only spraying where strictly necessary.
Meanwhile, robots that are able to weed fields may eliminate the need for chemical substances entirely. These move across fields independently, using smart cameras to identify plants that compete with the crops. Robots that are equipped with sensors will provide additional benefits: On the basis of the information they collect, for example regarding temperature, air humidity, solar radiation and soil texture, farmers will be able to closely follow and manage crops, and potentially to forecast optimal harvest times.
Furthermore, sensors on agricultural robots will gain general insights into plant development and health. "Robots will definitely play an important role in the future of agriculture," says Sol. That being said, and despite the many changes that his sector is facing, he is also certain that humans will continue to play a vital role in the future of agriculture. "AI will never replace farmers. But it will help them make better decisions, achieve greater yields, and implement sustainable agricultural practices more thoroughly and effectively."
An interview with Jean-Marie Sol, Group Agronomy Director of Bonduelle
YouTube
Video cannot be shown without your consent
Jean-Marie Sol
Group Agronomy Director of Bonduelle
Smart agriculture is reducing dependency on chemical substances while sustaining yields.
Jean-Marie Sol is an international Marketing & Sales and R&D Agri-Business and Agri-Food professional, with broad, diverse experience in operational and strategic roles in seeds and crop protection. After completing his studies in biology and agriculture in Toulouse, he spent seven years working for Monsanto, a leading American agribusiness firm in Spain, Portugal and Belgium. From 2004 to 2016, he worked for Syngenta, the world's largest manufacturer of chemical plant protection products and a leading seed player, in various Sales, Marketing and Research & Development positions. He then moved to Bonduelle, and has been working at the company's headquarters in Villeneuve-d'Ascq, France, since that time.
Summary
Jean-Marie Sol is convinced that digitalizing agriculture will help tackle many of the challenges that the sector is currently facing. For instance, artificial intelligence deepens the understanding of environmental factors impacting crop performance, while weeding robots and smart spraying systems can reduce reliance on chemicals.