The Bosch Research and Technology Center North America (RTC-NA) researches future technologies in Silicon Valley – from voice control to fuel cells. Hauke Schmidt counts on co-operations with US universities. The RTC-NA head talks about the resulting benefits and how Bosch associates and universities jointly equip robots with a sense of touch.
Silicon Valley is one of the world's most innovative regions. Many big IT and high-tech companies as well as numerous start-ups are based in the San Francisco Bay Area. In 1999, Bosch established its first research facility outside Europe in Palo Alto, California, with just three associates. Today, about 200 associates work in the Bosch Research and Technology Center (RTC) at its new location in Sunnyvale which opened in 2018 and lies in the heart of Silicon Valley. Bosch also operates Research and Technology Centers in Pittsburgh and Boston.
Since being founded, the Bosch team in Silicon Valley has contributed many important impulses for the whole company, like in automated driving or data mining, the precursor of research into artificial intelligence. The fact that fresh ideas keep emerging is also due to the close cooperation with top-tier US universities.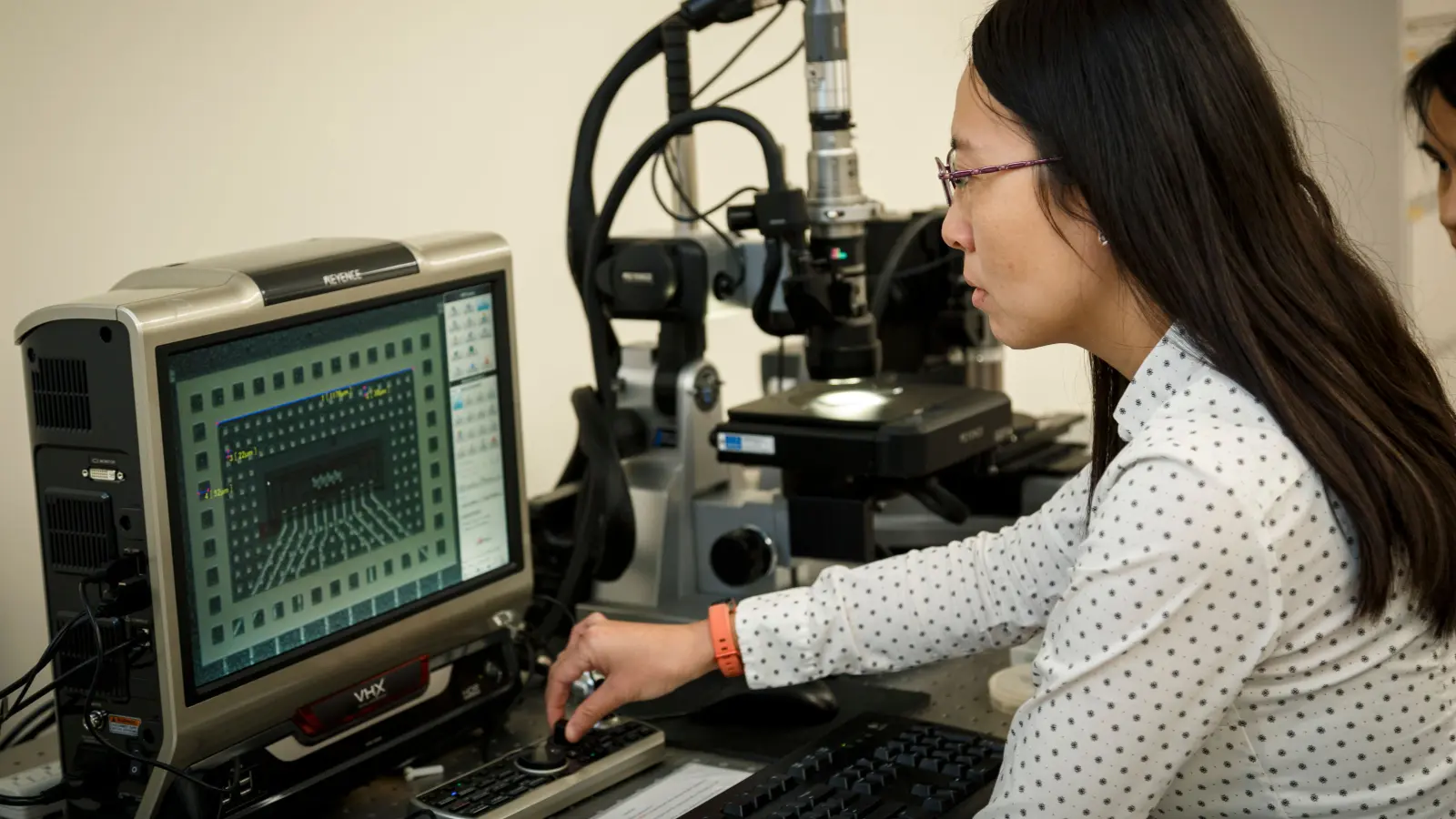 In 2005, Bosch for example took part in the DARPA Grand Challenge together with Stanford University and Volkswagen. The competition was organized by the Defense Advanced Research Projects Agency (DARPA), which belongs to the US Department of Defense. It involved automated cars having to drive about 200 kilometers through the Mojave Desert. The Stanford-team crossed the finishing line first to win the university prize money totaling $2 million USD.
"We started cooperating with professors and students from US universities from day one," said Hauke Schmidt, the head of the Bosch Research and Technology Center in Silicon Valley. Today, Bosch associates from five departments are conducting research together with a variety of US universities, including elite institutions like Stanford University, Carnegie Mellon University (CMU) and the Massachusetts Institute of Technology (MIT).
Both sides are profiting from the cooperation: "University professors benefit because their research is guided by real-world challenges. In return, we get valuable impulses from research done at universities. Some of the students join our team after gaining their doctorates." The projects range from data security to fuel cells and voice control and more. The goal however is always the same: The research results should either lead to new Bosch products or flow into existing products.
In a current project, Bosch is conducting research in the robotics field together with the University of California at Berkeley. "We're basically teaching industry robots how to feel," says Schmidt. However, it has nothing to do with emotions but with a sense of touch. Today, industry robots are typically controlled to move to a specific position that is either preprogrammed or determined via sensors, for example video cameras. Bosch associates and post graduates are now going down a new path: They measure the force acting on the robot's joints via the currents in the robots' joint motors and control them using learning systems. A robot that for example has the task of inserting a part into a socket,
learns by continual repetitions on its own in which angle and with how much strength it can best get the job done. "The technology will reduce the production costs of industry robots because in many cases one will be able to dispense with a time-consuming programming process and expensive camera systems," explains Schmidt. And the so-called tactile control has another advantage: It would enable robots to be used more flexibly in a variety of environments. There is no problem should a pallet with production material not be located in the precise position expected by the robot. Assisted by its sense of touch, the robot finds the pallet and continues working.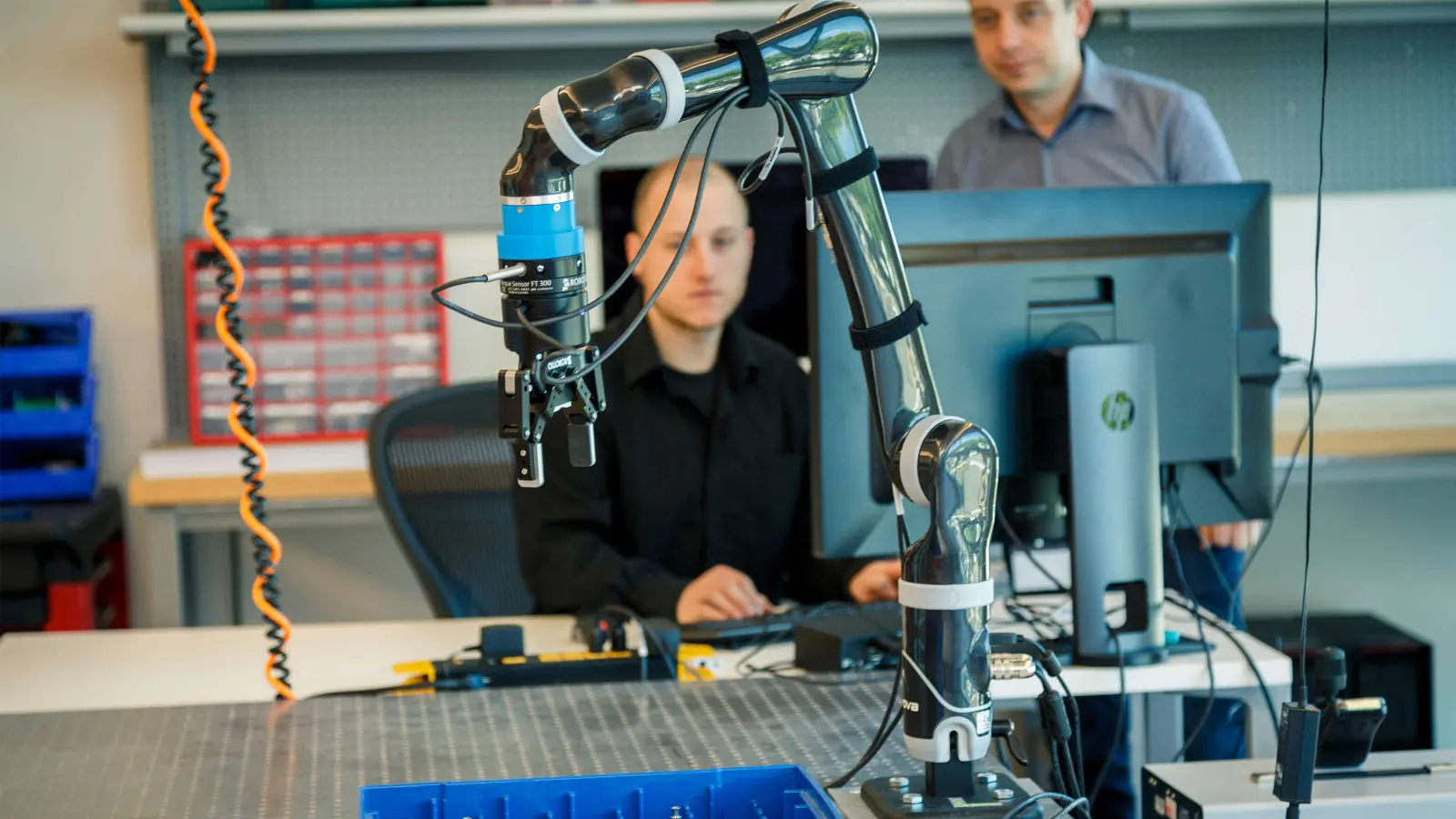 Hauke Schmidt values the openness at US universities both amongst each other and when cooperating with companies. Many students think very entrepreneurially and bring a unique view to the projects. The universities on the other hand value Bosch's long-term engagement. "We know we can work together to conduct in-depth research on a topic because these are enduring relationships," says Schmidt. The long-term partnerships pay off as they are a strong breeding ground for future innovations.
Hauke Schmidt, 55, Head of the Bosch Research and Technology Center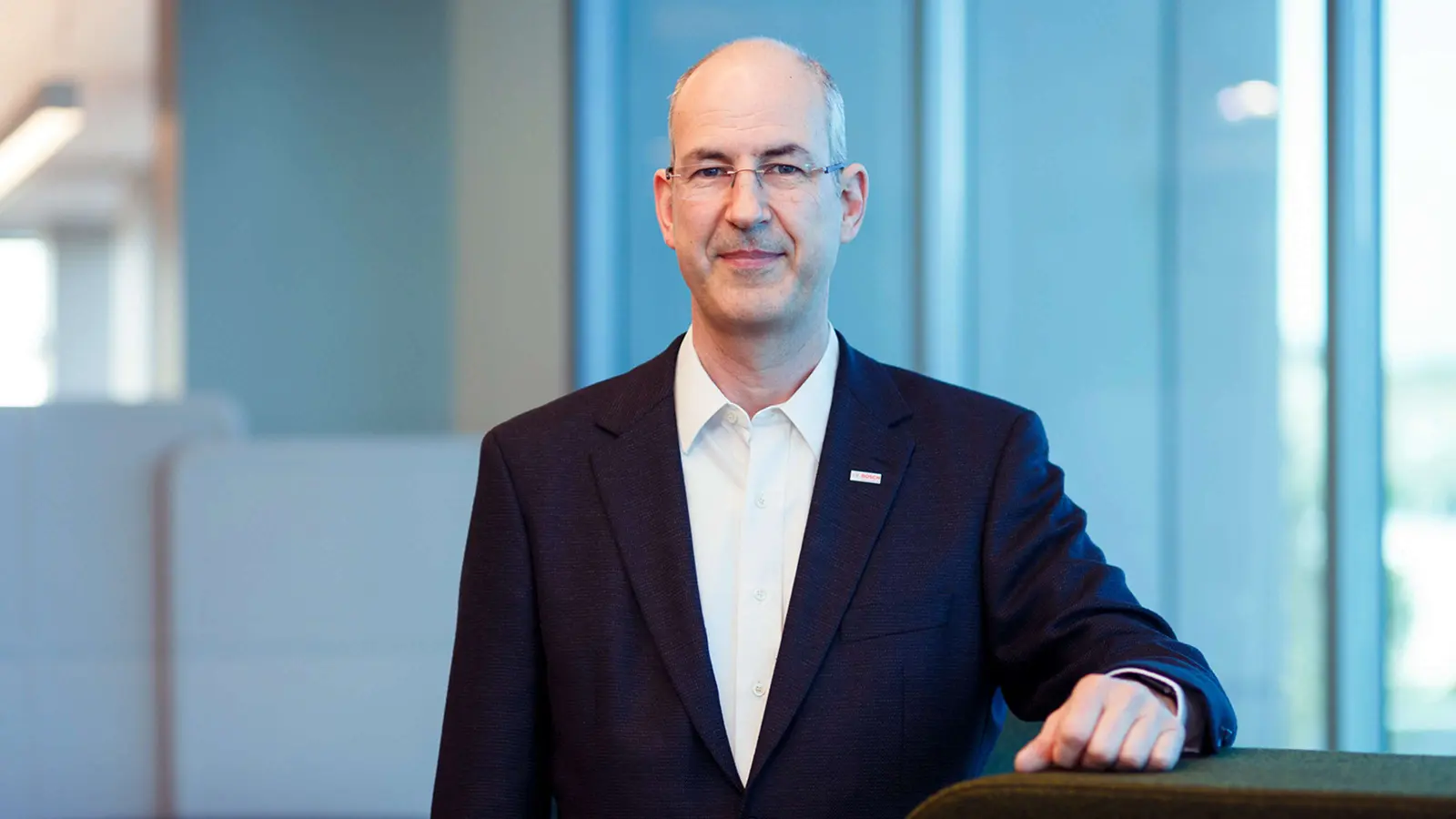 Hauke Schmidt studied electrical engineering in Braunschweig and received his doctorate in neuro-informatics from the University of Ulm in 1994. He has been working for Bosch for 30 years and during this time he was, amongst other things, responsible for establishing industrial data mining as a standard practice at Bosch. He currently heads the Bosch Corporate Research North America in Sunnyvale, California.