Cory Henson, Ph.D.
Lead Research Scientist focused on the Integration of Knowledge Representation and Machine Learning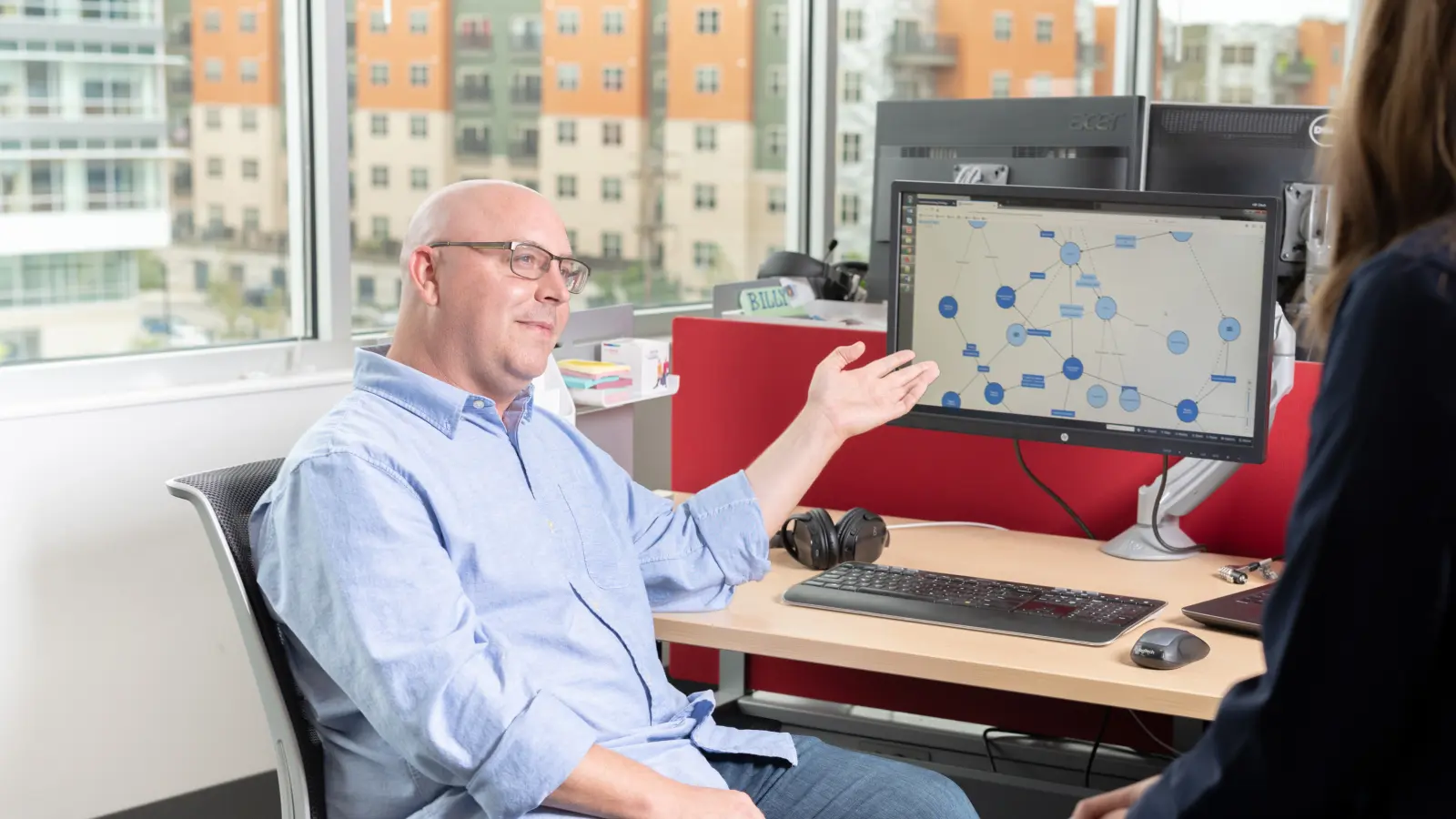 I am a lead research scientist at Bosch Research and Technology Center, with a focus on applying knowledge representation and semantic technology to enable autonomous driving. I also hold an Adjunct Faculty position at Wright State University. Prior to joining Bosch, I earned a Ph.D. in Computer Science from WSU, where I worked at the Kno.e.sis Center applying semantic technologies to represent and manage sensor data on the web.
Please tell us what fascinates you most about research.
Since childhood, I've always wanted to be an explorer, to travel to unknown lands and discover the hidden gems of our world. That's the reason I ventured into a career in research, which affords the ability to travel and explore the vast expanse of ideas, searching for unique solutions to exciting challenges.
What makes the research done at Bosch so special?
Bosch represents a unique research opportunity, with its long history of developing sensors and sensing systems, large collection of sensor data, and the vision and drive to leverage these resources and know-how to develop the next generation of intelligent systems.
What research topics are you currently working on at Bosch?
AI requires lots of data. In collaboration with other Bosch business units, we are developing knowledge representation and semantic search technologies that will enable data scientists to search and discover the data needed to realize the autonomous driving technologies of the future.
What are the biggest scientific challenges in your field of research?
Knowledge-based artificial intelligence, or KBAI, focuses on finding synergies between knowledge representation technologies and AI. As an example, the use of knowledge graphs to discover and select the features of machine learning algorithms can improve their accuracy, recall, and precision. In the other direction, machine learning may be used to identify additional facts to be asserted within a knowledge graph. This symbiotic, cyclical interaction between these two technologies is often referred to as the virtuous cycle of KBAI, with each improving the other and leading to a new generation of intelligent systems.
How do the results of your research become part of solutions "Invented for life"?
Automated driving will change the future of mobility. There will be fewer traffic jams, lower emissions, and fewer accidents. In 2020, the estimated number of autonomous vehicles on the road in the United States was 10 million. In order to realize this vision further, the vehicle must be able to sense, think, and act in all situations. Such technology, which promises a future with safer driving experiences, is "Invented for life."
Since 2020
Lead research scientist focused on knowledge-infused learning for autonomous driving, Bosch Research and Technology Center
2013-2020
Senior research scientist applying KR and semantics for autonomous driving, Bosch Research and Technology Center
2011-2013
Research scientist developing services to manage sensor data on the Web, Riverside Research
2007-2013
Ph.D. candidate researching the semantic representation of sensor data, Wright State University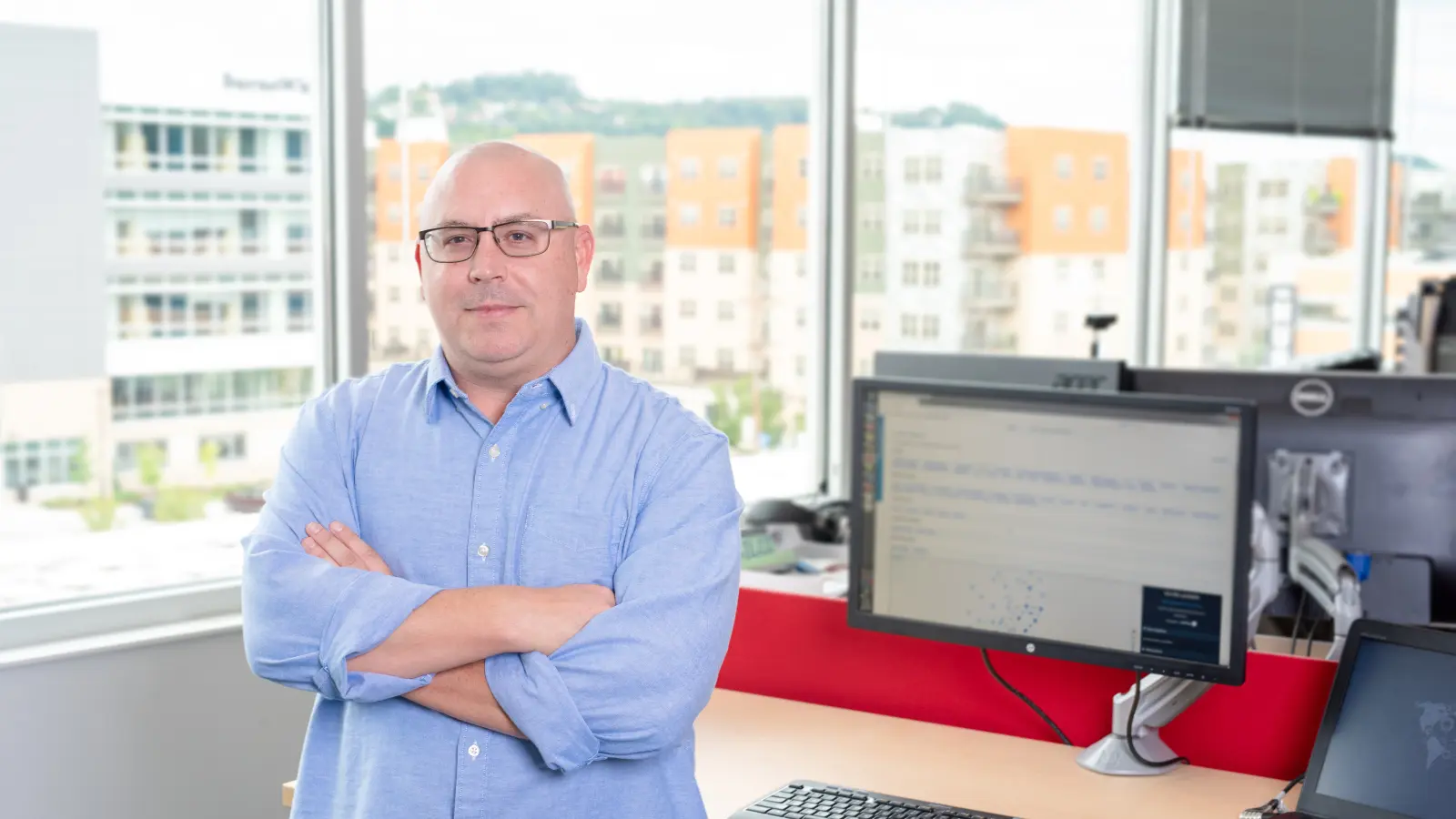 M. Zipfl et al. (2022)
Relation-based Motion Prediction using Traffic Scene Graphs
Maximilian Zipfl, Felix Hertlein, Achim Rettinger, Steffen Thoma, Lavdim Halilaj, Juergen Luettin, Stefan Schmid, Cory Henson
IEEE 25th International Conference on Intelligent Transportation Systems (ITSC), Macau, China, pp. 825-831 R. Wickramarachchi et al. (2022)
Knowledge-Based Entity Prediction for Improved Machine Perception in Autonomous Systems
Ruwan Wickramarachchi, Cory Henson, Amit Sheth
IEEE Intelligent Systems, vol. 37, no. 5, pp. 42-49 R. Wickramarachchi et al. (2021)
Knowledge-infused Learning for Entity Prediction in Driving Scenes
Ruwan Wickramarachchi, Cory Henson, Amit Sheth
Frontiers in Big Data, vol. 4 A. Oltramari et al. (2020)
Neuro-symbolic architectures for context understanding
Alessandro Oltramari, Jonathan Francis, Cory Henson, Kaixin Ma, Ruwan Wickramarachchi
Knowledge Graphs for eXplainable Artificial Intelligence: Foundations, Applications and Challenges, vol. 47, 143
Get in touch with me
Cory Henson, Ph.D.
Lead Research Scientist focused on the Integration of Knowledge Representation and Machine Learning