Dr. Robert Xie
IoT applications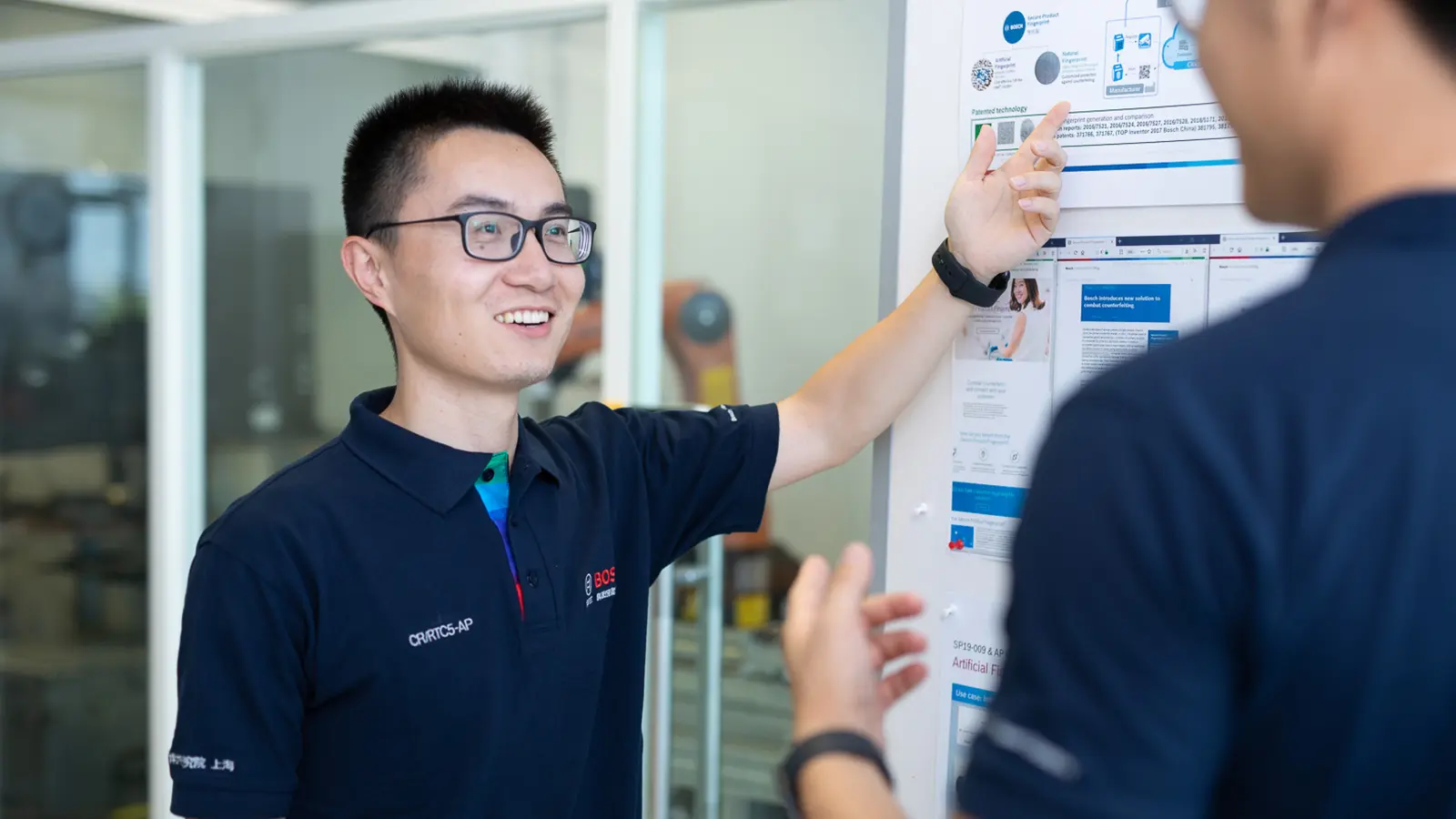 I'm the head of IoT@Life program and group leader for IoT & I4.0 at the Bosch Research and Technology Center in China. Before joining Bosch, I was an Assistant Professor at Shanghai Jiao Tong University focusing on medical robotics and sensor systems. I received my PhD from King's College London and did a postdoc at the University of Southampton in the field of sensor systems and lab-on-chip. As an alumni of the Bosch Accelerator Program, I not only collaborate closely with Business Units for joint development, but also explore commercialization of IoT products and solutions with scalable, repeatable and profitable business models.
Head of IoT@Life Program | Group Leader for IoT & I4.0 at Bosch Research and Technology Center in China

Research Scientist and Team Leader for IoT applications, Bosch Research and Technology Center, China

Assistant Professor, Shanghai Jiao Tong University, China

Postdoctoral research fellow, University of Southampton, UK MA.Mahmood et al. (2018)
An MR Compatible Tactile Sensor Array Probe Head
MA Mahmood, H Wang, H Xie, W Chen
IEEE International Conference on Real-time Computing and Robotics (RCAR) Y.LIU et al. (2016)
Distance control of soft robot using proximity sensor for beating heart surgery
Y Liu, H Xie, H Wang, W Chen, J Wang
IEEE/SICE International Symposium on System Integration (SII) H.XIE et al. (2015)
A Fiber-Optics based Body Contact Sensor for a Flexible Manipulator
H Xie, H Liu, Y Noh, J Li, S Wang, K Althoefer
Sensors Journal, IEEE H.XIE et al. (2014)
Magnetic Resonance-Compatible Tactile Force Sensor using Fiber Optics and Vision Sensor
H Xie, A Jiang, H Wurdemann, H Liu, L Seneviratne, K Althoefer
Sensors Journal, IEEE
Interview with Dr. Robert Xie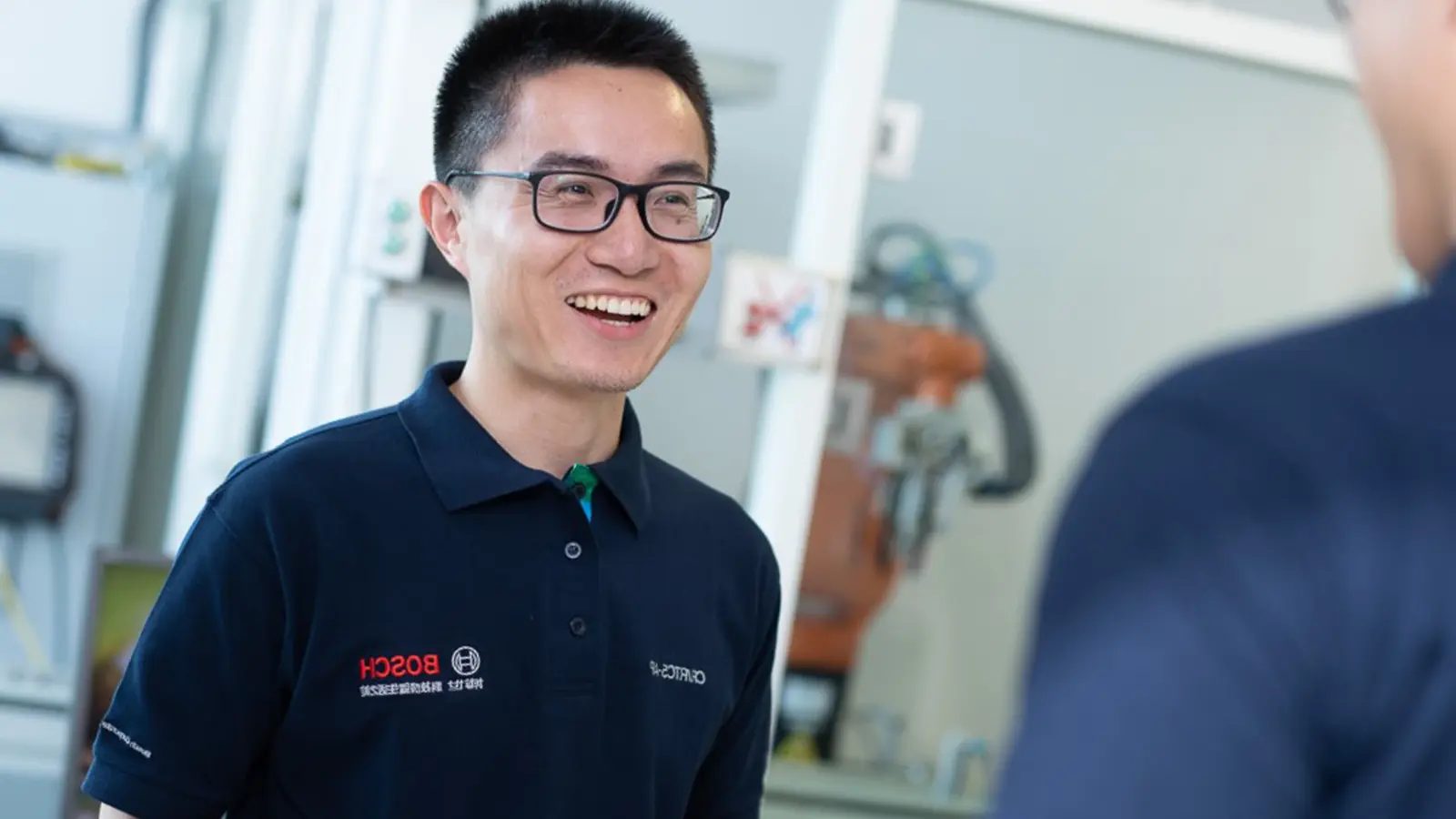 Head of IoT@Life Program | Group Leader for IoT & I4.0 at Bosch Research and Technology Center in China
Please tell us what fascinates you most about research.
What fascinates me most about research is that you can make contributions to the whole world community. Scientific breakthroughs cannot be done by one man only, it always depends on years of research and experiments by other groups. And you, as a researcher, can lay the foundations for the research vision in your area. This leads to self-actualization once your work has been cited by others and even been commercialized.
What makes research done at Bosch so special?
Bosch, especially Bosch Research, provides a platform/bridge between research and industrialization. With years of experience, know-how and data generated in different industrial fields, Bosch has abundant resources for AIoT (Artificial Intelligence and Internet of Things) and we, as research scientists, can make a difference during this transformation time.
What research topics are you currently working on at Bosch?
My team and I focus on IoT @ Life: object fingerprint recognition to connect products and end customers for anti-counterfeiting and track & trace, vulnerable road user protection based on V2X, remote device tracking using LPWAN.
What are the biggest scientific challenges in your field of research?
The field of IoT has many challenges such as standardization, security & privacy, data analytics etc. Our team mainly focuses on IoT applications based on market inputs and technology feasibilities, as the key challenges are: 1) clear value proposition to target must-haves from customers, 2) enabling solution scalability during IoT architecture and business model designing, 3) continuous iteration of MVPs (Minimum Viable Products) during customer validation period.
How do the results of your research become part of solutions "Invented for life"?
The research results in the form of patent applications, research reports, system architectures, source codes etc. cannot only support current innovations by Bosch, but also lay the foundation for future potential opportunities. As for research conducted by our team, certain parts (e.g. Secure Product Fingerprint) have already been commercialized with corresponding BUs to create innovative products, thus contributing to the concept of "Invented for life".
Get in touch with me
Dr. Robert Xie
Head of IoT@Life Program | Group Leader for IoT & I4.0 at Bosch Research and Technology Center in China