2020-07-27
Sebastian Thrun is certain: artificial intelligence will revolutionize our everyday lives — although some challenges still lie ahead. But fear not — we already have a solution for one of the biggest problems we face.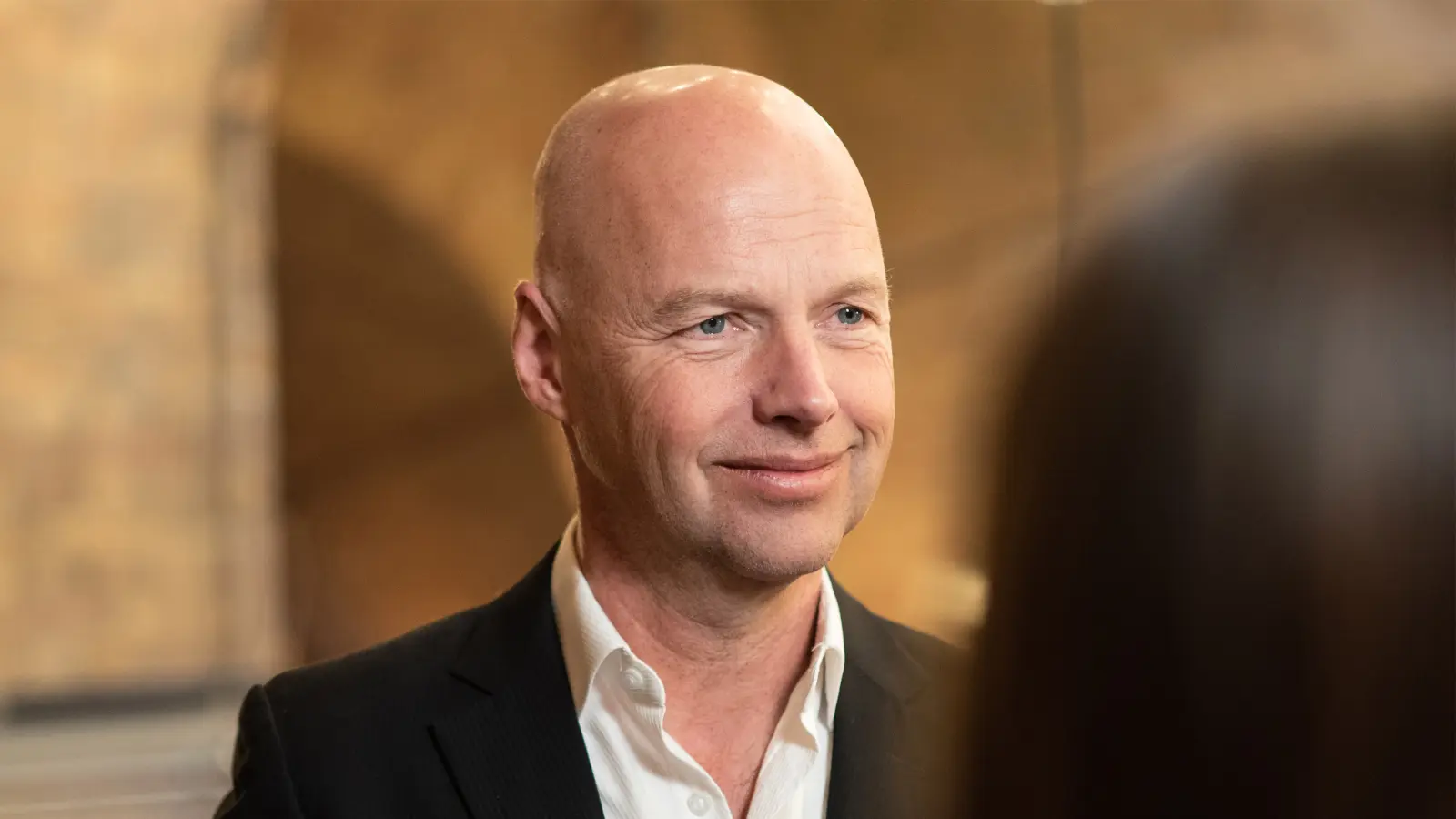 Sebastian Thrun's résumé reads like a tech fairytale. The robotics specialist from Germany moved to the US as a young man. There, he went on to become a professor at Stanford University before later making the move to Google. He carried out groundbreaking work at the company, helping to develop a self-driving car. He then founded an online university, and today the 52-year-old is head of the company Kitty Hawk, which develops personal flying vehicles. It seems that Thrun is always one step ahead of progress. What does someone like him think about artificial intelligence (AI)? "I believe it is going to be as big as a disruption to the world as the steam engine has been," he says. And just like the steam engine, AI won't replace people in the working world, but will instead make tasks much easier for us and enable greater productivity.
Thrun bases his optimism on how rapidly AI has developed. Just five years ago programmers had to feed their AI systems with step-by-step instructions so that they could handle these tasks. Now these intelligent machines learn just like people — by observing and imitating. "I believe there are great opportunities to leverage artificial intelligence into many jobs. When we get there, people will be much more efficient than before," says Thrun.
He uses a practical example to clearly illustrate this: together with his students at Stanford, he trained an algorithm using 130,000 images of skin diseases. Skin cancer can now be detected as reliably as a dermatologist via a smartphone camera. This is a major step in reducing the workload of doctors and allowing people who don't necessarily have access to medical facilities — due to living in remote locations or having limited financial means — to get a diagnosis.
Tackling the skills shortage
Thrun wants to solve one of the biggest problems related to AI — the skills shortage — by means of his online university Udacity. Truly tapping into and further developing AI's potential requires well-educated programmers, and there are simply not enough of them across the world. That's why Thrun founded Udacity in 2012 as a platform to stream his AI lectures from Stanford. Within just a few weeks, about 160,000 students from around the globe had watched his videos. 23,000 of them went on to pass the online test. Udacity has since gone on to offer training courses on different areas of computer science, science, and economics for a fee. These aren't just traditional correspondence courses where you get a diploma at the end, but instead individual courses that teach you practical specialist knowledge. About ten million students have taken part in the courses so far. "Udacity is now the market leader for corporate training in artificial intelligence. Many companies are working with us," says Thrun. He says that a programmer with existing knowledge can be trained to become an AI expert within six months at Udacity.
50 percent
less expenditure for mobility — this is the savings potential
that self-driving shuttle services could offer the average European.
The billion-dollar business of robotaxis
Mobility is Sebastian Thrun's other passion aside from artificial intelligence. He has managed to link the two and founded the department for automated vehicles by means of "Waymo" at Google in 2016. Thrun claims that driverless vehicles have been technically possible for a long time, and are significantly safer than vehicles driven by humans. Now it's time to create the corresponding business models and literally get them on the road: "I think the real unicorn business for self-driving cars is a self-driving taxi service. With that kind of model it's possible to cut the costs of transportation by 50 percent." This is possible because an automated shuttle could be used to full capacity. It would constantly transport customers and would not spend most of the time parked somewhere, as is the case for almost all private vehicles.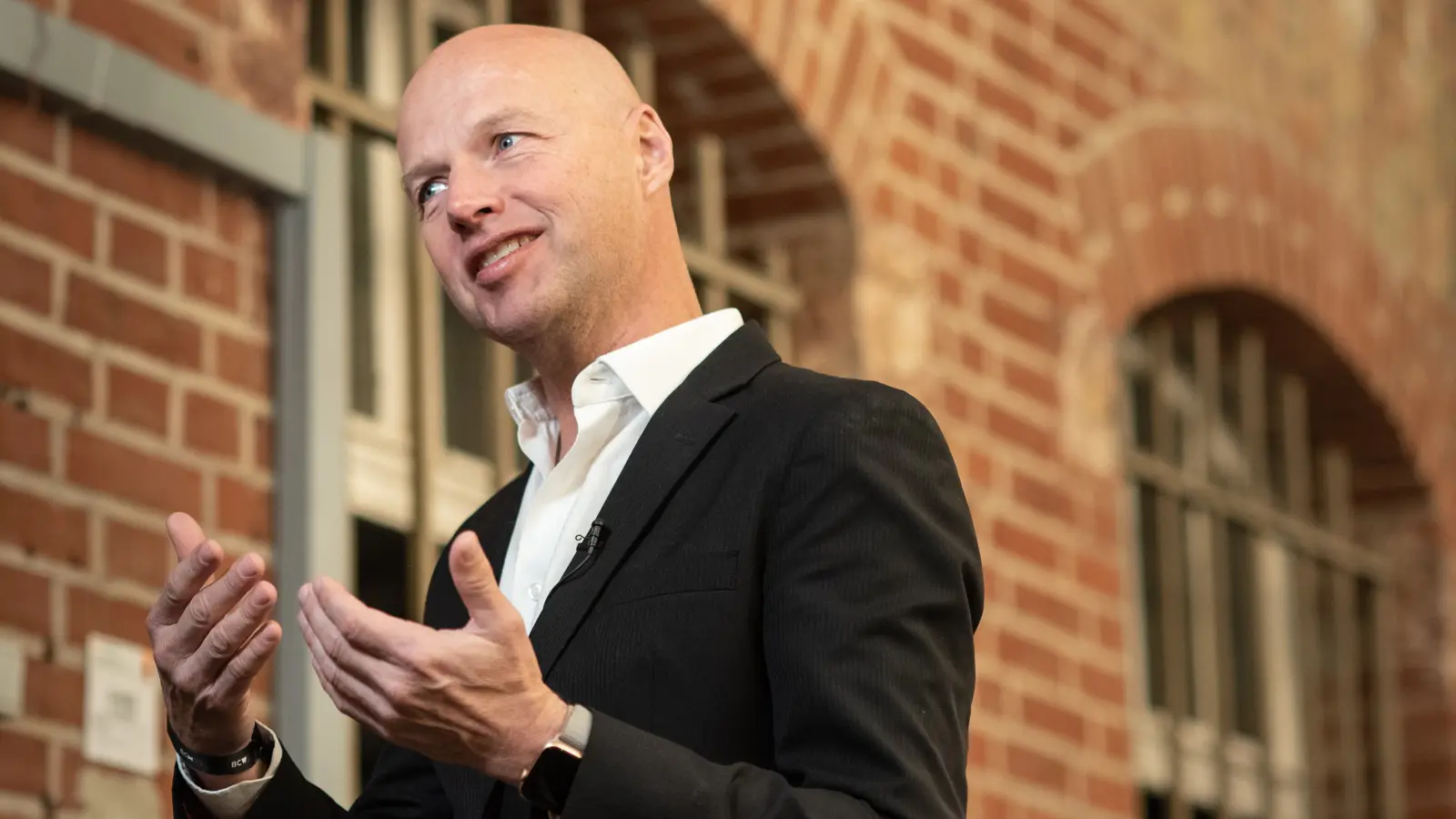 Conquering the skies with electric and whisper-quiet vehicles
But that's not all — for Thrun, the sky's the limit. As CEO of the American company Kitty Hawk, he works on developing personal flying vehicles together with his team. He presented his third airworthy prototype last fall with the "Heaviside." It has a range of 170 kilometers and can launch and land vertically thanks to its swiveling propellers. According to Thrun, its virtually silent electric motor is particularly forward-thinking: "When we are flying 300 meters above you, you will not hear us. And that is new, that is really a breakthrough."
Generally speaking, flying taxis are still in their early stages. "But once they become more common place — maybe in ten years — they will be faster and safer than cars." The Heaviside is already able to cover the 50 kilometers between San José and San Francisco in around 15 minutes — it takes about an hour by car. So will flying be more commonplace than driving in the future? Thrun doesn't want to go that far, but he thinks that an innovative mobility mix of transport by land and by air is on the cards. According to Thrun, one thing's for certain: whether it's a car or a personal flying vehicle — in both cases AI will take the wheel.
An interview with Sebastian Thrun, robotics expert and CEO at Kitty Hawk
YouTube
Video cannot be shown without your consent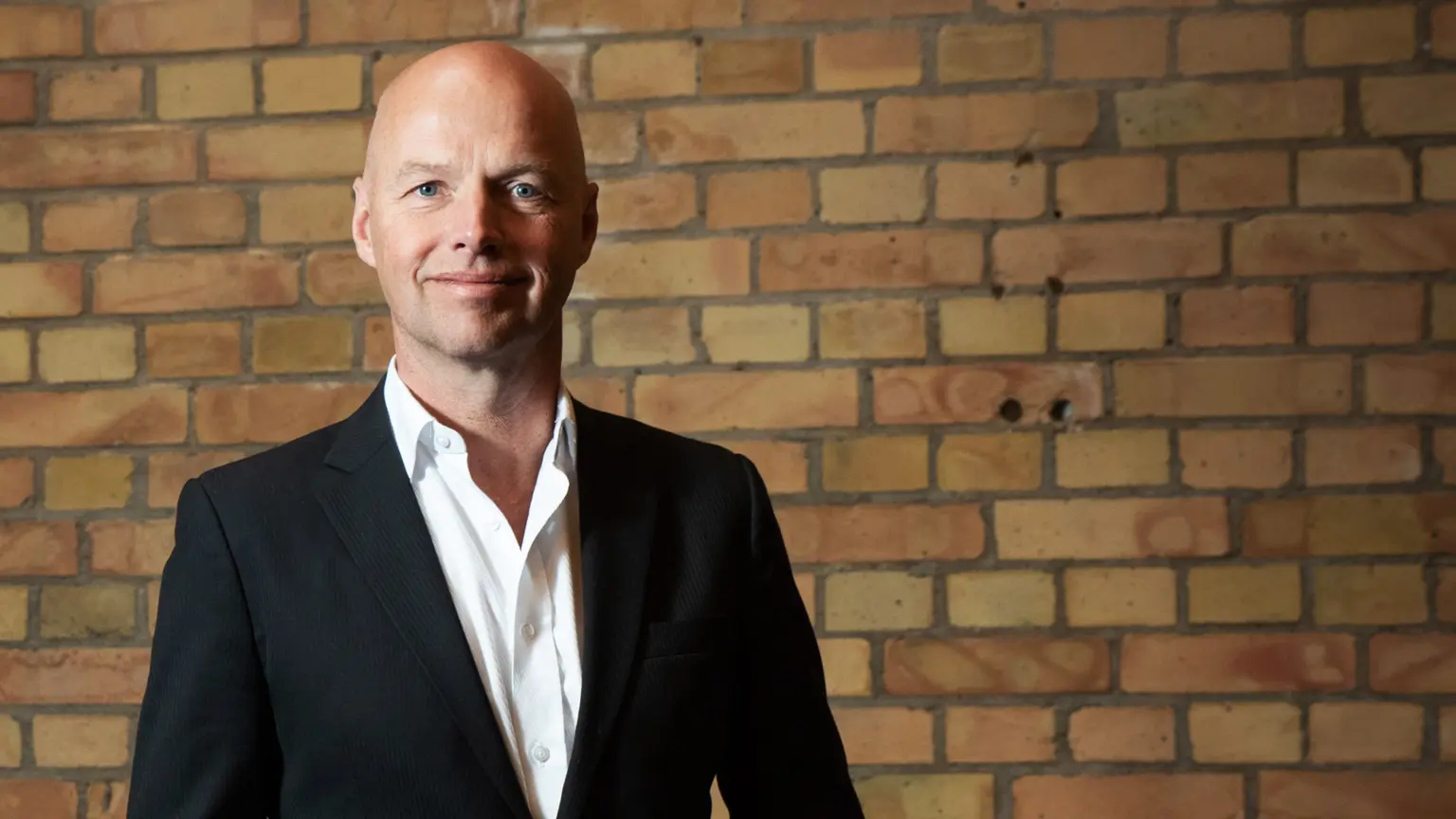 Dr. Sebastian Thrun, 53
Robotics expert and CEO at Kitty Hawk
One of the most amazing things today is that machine learning allows computers to learn by themselves.
Sebastian Thrun grew up in Solingen in western Germany and went on to study computer science, economics, and medicine at the universities of Hildesheim and Bonn. He has been working in the US since 1995 — first at Carnegie Mellon University in Pittsburgh and as a professor at Stanford from 2003 onwards. He was appointed director of the Stanford Artificial Intelligence Laboratory a year later.
In 2011 he stepped down from his position as professor and became vice president at Google. Within this role, he founded the research department Google X which gave rise to innovations like the Google Street View cars and Google Glass. He launched the online university Udacity in 2012 and achieved second place in the American specialist magazine Foreign Policy's "Top 100 Global Thinkers." Sebastian Thrun has been CEO of the personal flying vehicle company Kitty Hawk since 2018.
Summary
Sebastian Thrun says that artificial intelligence will allow us to work much more efficiently. Not only that, but AI in self-driving shuttles and automated personal flying vehicles will make mobility safer and faster. However, the skills shortage currently poses a major challenge. That's why Thrun's online platform Udacity offers courses on subjects like AI, for example.