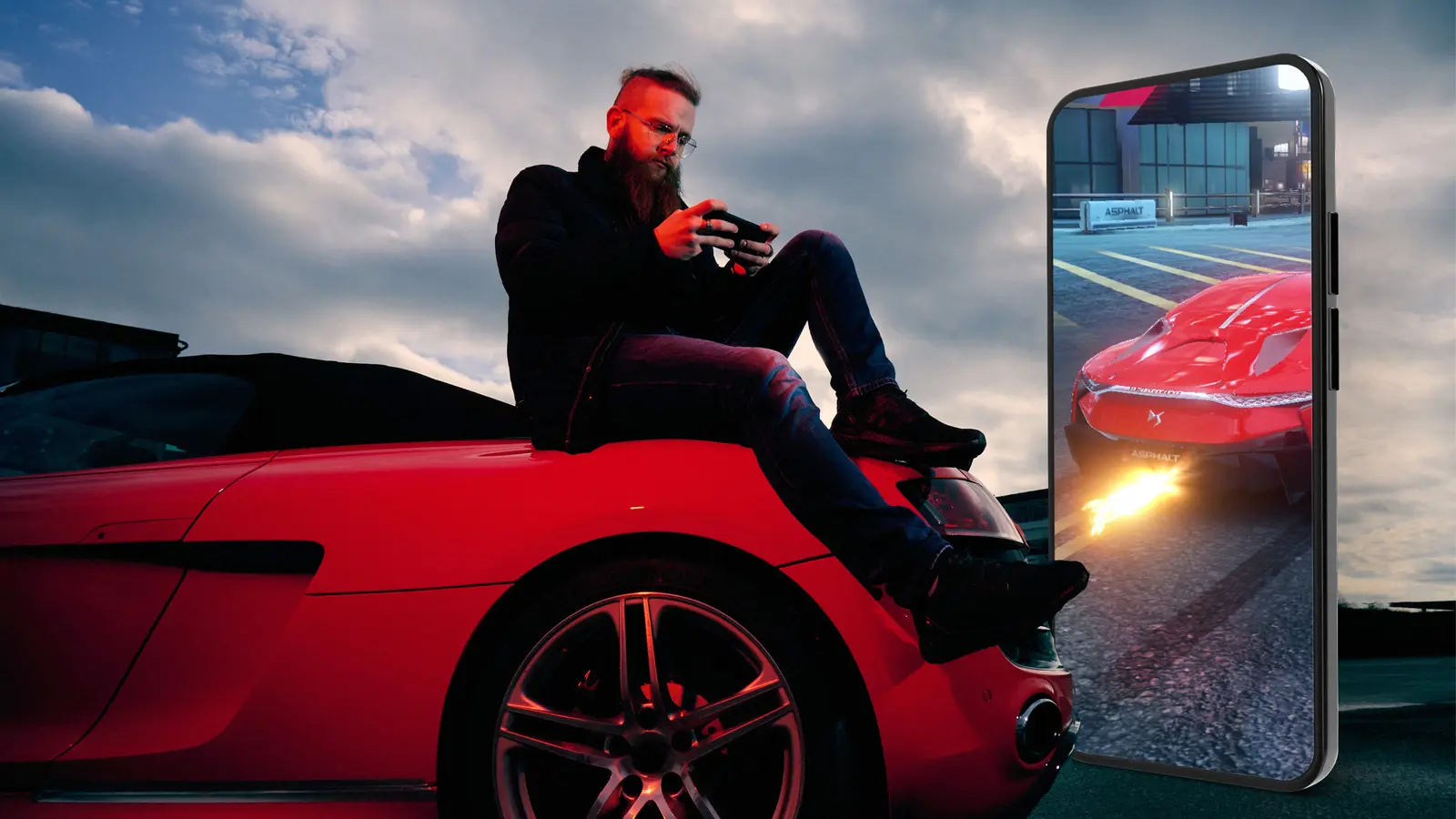 Virtual sports cars and digital races are Florian Roschu's world. He is a world champion in the smartphone racing game Asphalt 9. When he's chasing trophies and best times, the e-sports pro relies on a special tilt control system made possible by MEMS sensors from Bosch.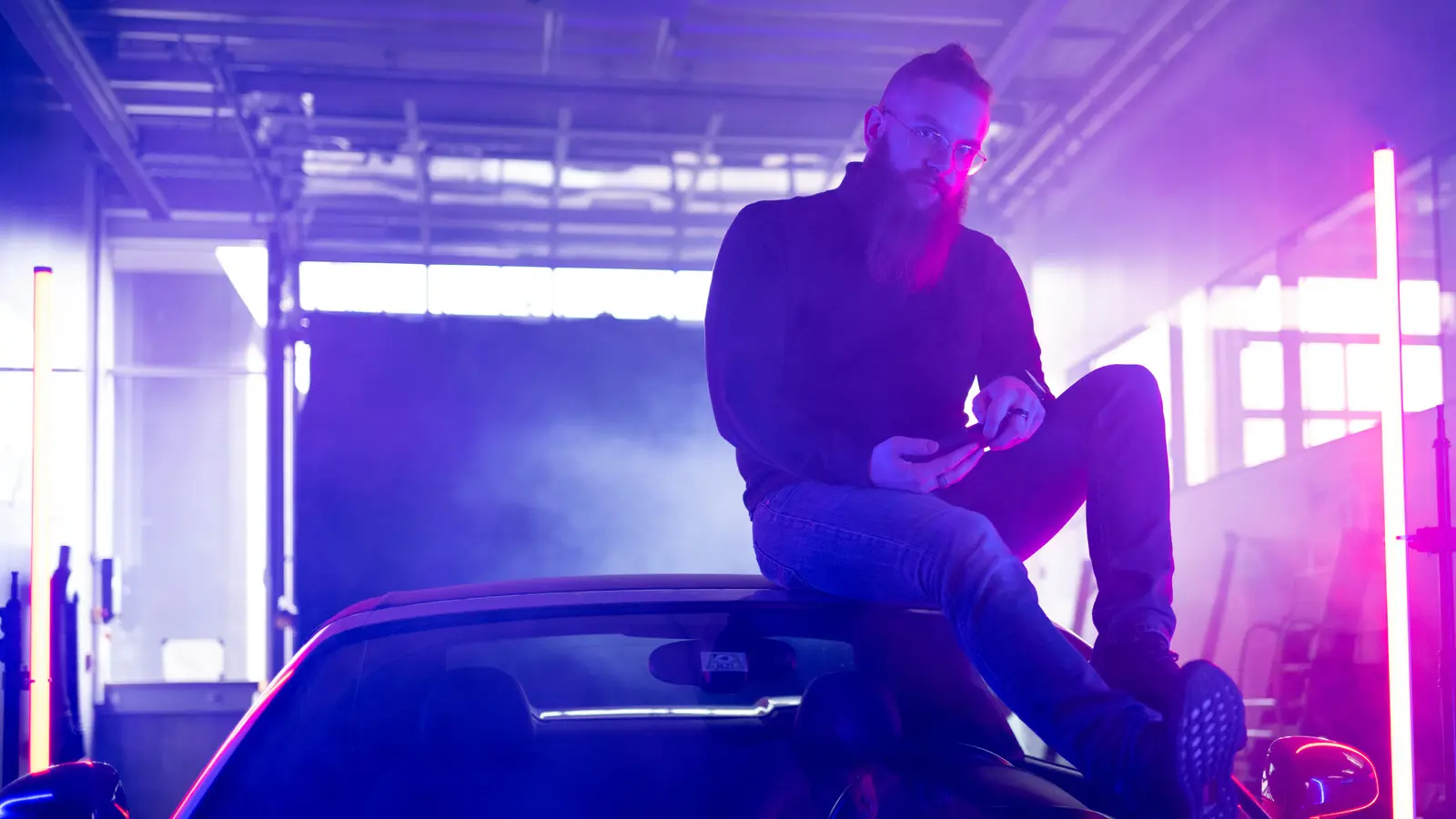 Engines roar and tires squeal as fancy sports cars race across the road in the smartphone racing game Asphalt 9. Shanghai, Scotland, San Francisco — this game, published by French developer studio Gameloft, takes players around the world on digital racing courses. And the community is just as international as the tracks. Around 50 million players have downloaded the mobile game onto their smartphones. The best compete for prize money in e-sports tournaments. One of those superlative few is Florian Roschu, who plays under the nickname "oNio." The 29-year-old lives near Cologne and is an international front-runner. Just a few months ago, he and his teammate jointly won the world championship title in a team tournament of Asphalt 9. It's no wonder — digital racing is in his blood. Sensors from Bosch ensure that his driving talent translates to the virtual race course.
Pro Asphalt 9 player in four months
Florian's career as an e-athlete began shortly before he graduated from high school. In 2010, he, a passionate amateur gamer, was invited to compete at the World Cyber Games in Leipzig, where he won sixth place in a racing game. "After that, I started training for almost six hours a day," Florian tells us at the photo shoot on the test track at the Bosch engineering center in Abstatt, located in the German state of Baden-Württemberg. While he was in college, Florian was a member of three well-known German e-sports teams and competed in several tournaments. Today, Florian works as a software developer, but he remains active as a pro gamer. He started his first Asphalt 9 race in 2019. Just four months later, he competed in an Asphalt 9 tournament in Milan, where he took eighth place.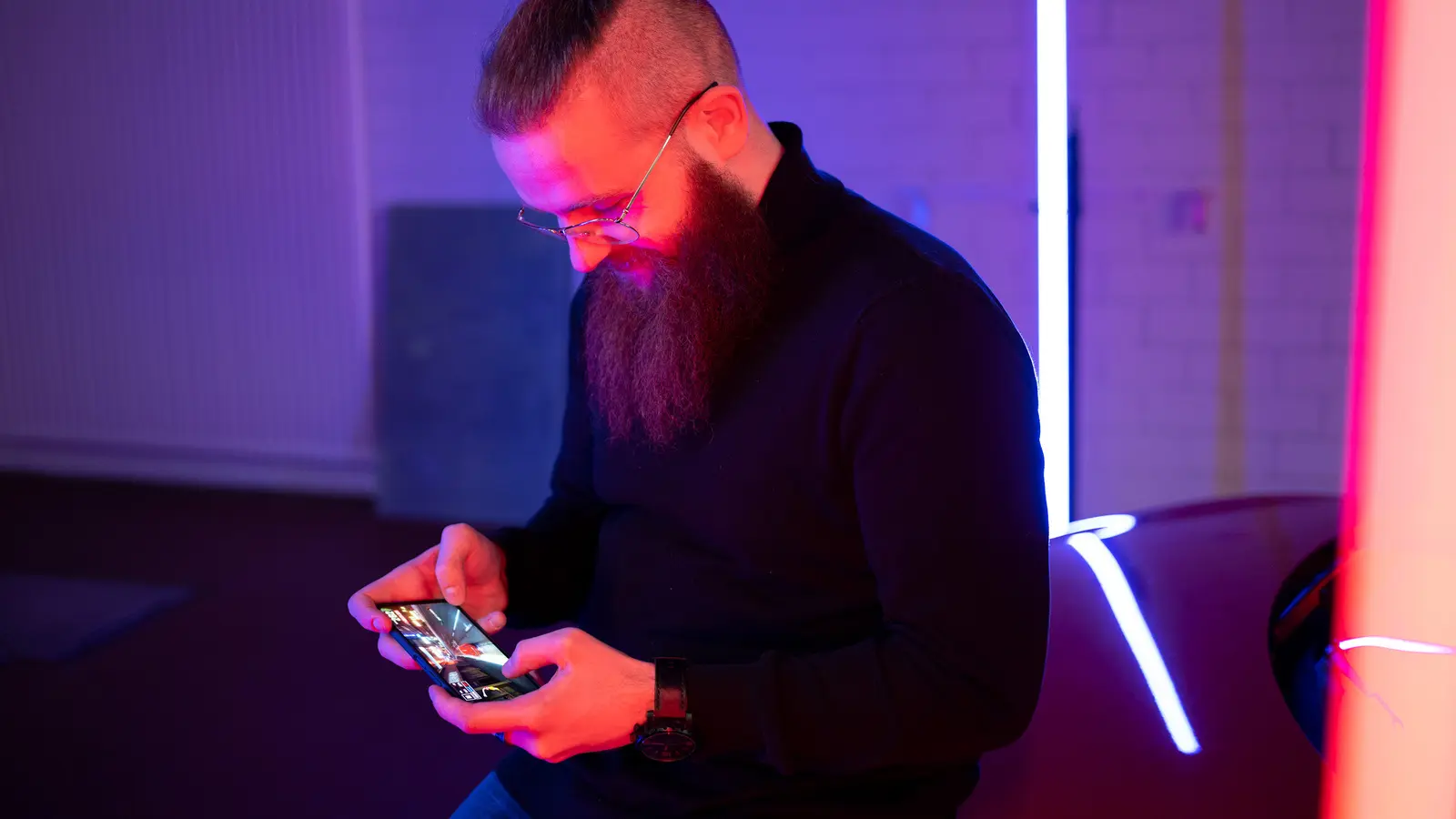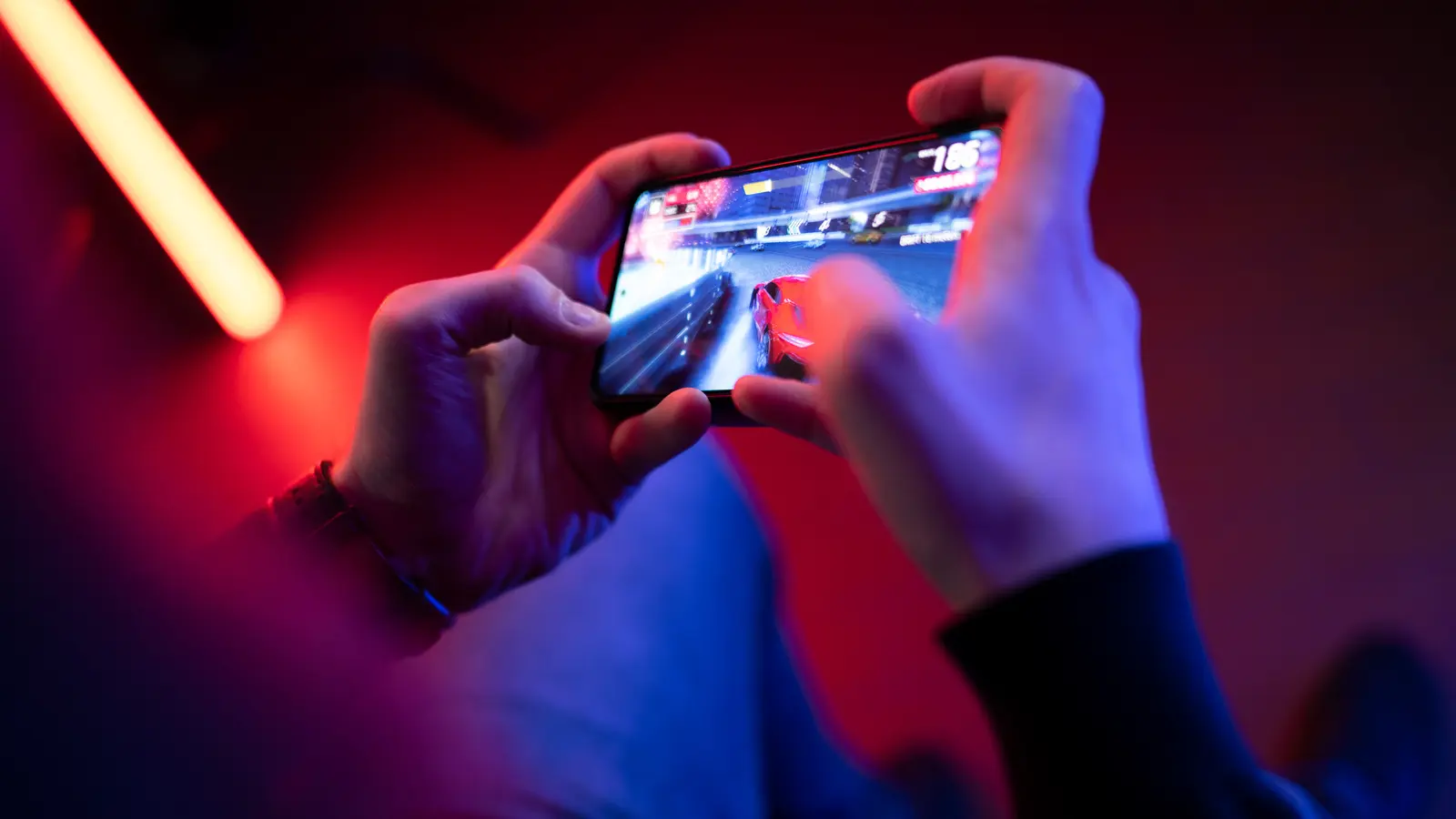 Since then, "oNio" has competed in ten tournaments of the racing game, reaching the final round each time. His formula for success: "Time and patience. You need to pay close attention to the game mechanics and master the controls." There are three different control modes available: In the first control mode, the game controls the car; the player only intervenes at certain points during the race. In the second mode, the player controls the direction of the car by tapping on the left or right-hand side of the screen. "But almost all pro gamers choose the third mode," says Florian. In this mode, all aids are switched off and the player controls the car by tilting their smartphone to the side. "The tilt control is more difficult to master than the others. However, it allows you to steer more precisely and smoothly," explains Florian, starting a game to demonstrate the effect. "Having a better feel for the driving experience is part of what makes a winner."
4 micrometers
measure some of the components inside the smallest MEMS sensors. That is ten times smaller than an ant's leg.
Structures thinner than a hair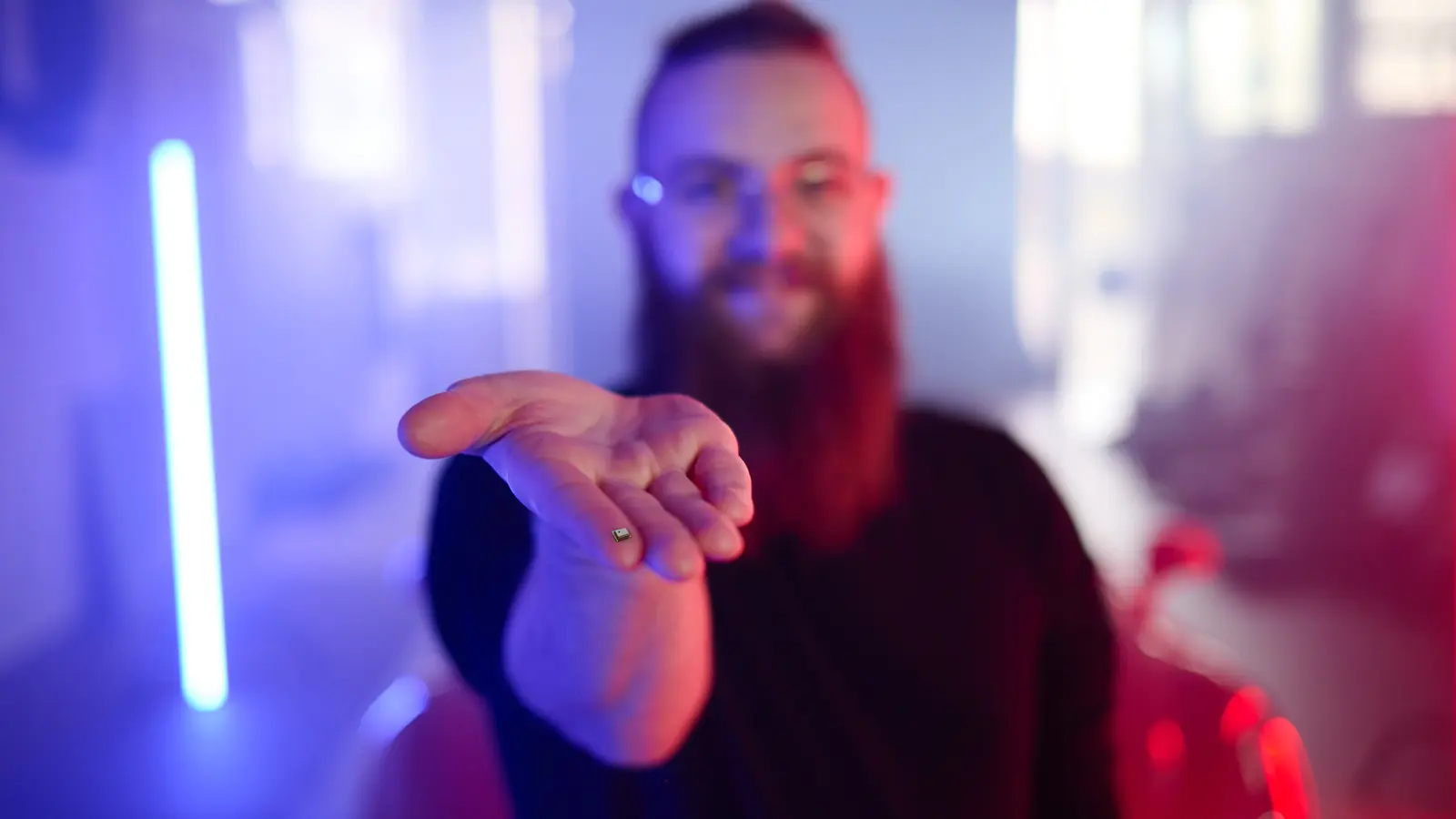 For this control mode to work, the game must be able to detect how the gamer is tilting their phone. This is done using tiny sensors known as microelectromechanical systems or MEMS for short. Bosch is the world market leader in the manufacture of MEMS and produces more than four million of them every day. Around three-quarters of all smartphones are now equipped with such sensors, as are airbag control units and the Electronic Stability Program (ESP®) in real vehicles. MEMS are only a few millimeters in size and differ in their structure and functions: Some measure air pressure or acceleration while others detect gases or register the rotational speed of an object. By measuring the action of external forces on fine silicon structures inside these sensors, which are many times thinner than a human hair, the MEMS detect changes in state and transmit this information to an evaluation circuit called an ASIC (application-specific integrated circuit). From there, the electrical signals are received by a control unit that processes them and, if necessary, triggers airbags or brakes individual wheels on a vehicle.
MEMS deliver highest precision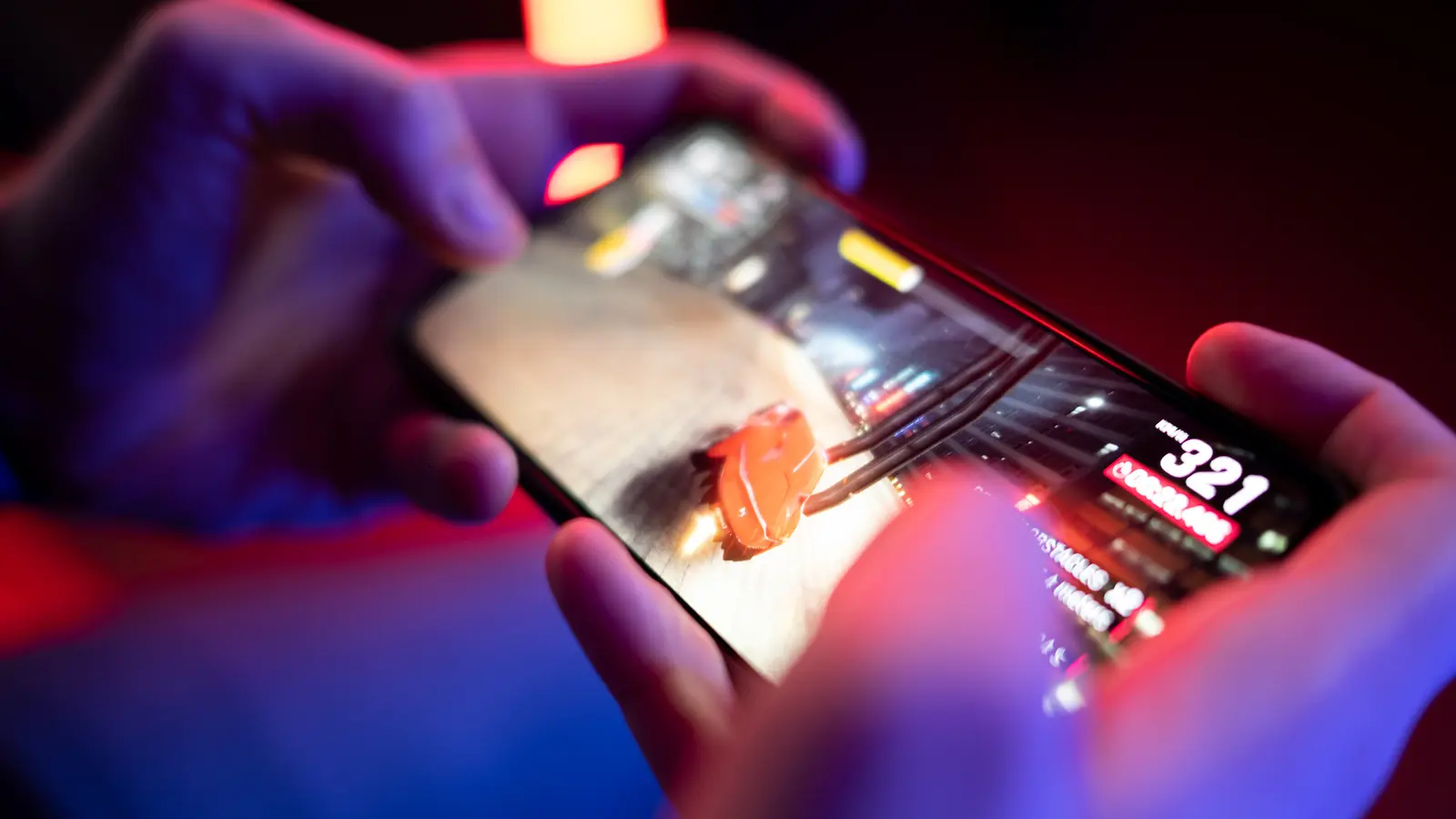 When it comes to smartphone technology, MEMS make many things possible. Acceleration sensors, for example, ensure that the screen display automatically changes from portrait to landscape mode as soon as the phone is turned. A so-called IMU (inertial measurement unit) ensures that the race car in Asphalt 9 makes a smooth left-hand turn when Florian tilts his smartphone in that direction. The compact measuring unit consists of an acceleration sensor and a rotation rate sensor. These MEMS work with extreme precision, sampling the smartphone's rotation rate 6,000 times per second, for instance. This means that a new measured value is generated every 0.16 milliseconds. At the same time, they remain completely cool — even during blistering races — and ensure that the controller always remains stable, even when the hardware in the smartphone undergoes major temperature fluctuations.
6,000 times per second
That's how often the MEMS sensors sample the smartphone's rotation rate. A new measured value is generated every 0.16 milliseconds, thus achieving maximum precision.
At the test track in Abstatt, Florian has just crossed the finish line in his digital sports car — in first place, of course. "What fascinates me most about Asphalt 9 is the thrill of the tournaments, chasing those tenths of a second, and the excitement of getting even better," says the pro gamer. Without the MEMS from Bosch, he would not be able to achieve the precise control he wants to master this e-sport. The real driving experience — that immediate, intimate connection between driver and car — is only possible thanks to these tiny sensors. As a result, one of Bosch's smallest products generates some of the biggest emotions — from the anticipation at the starting line to the cheers of victory at the finish.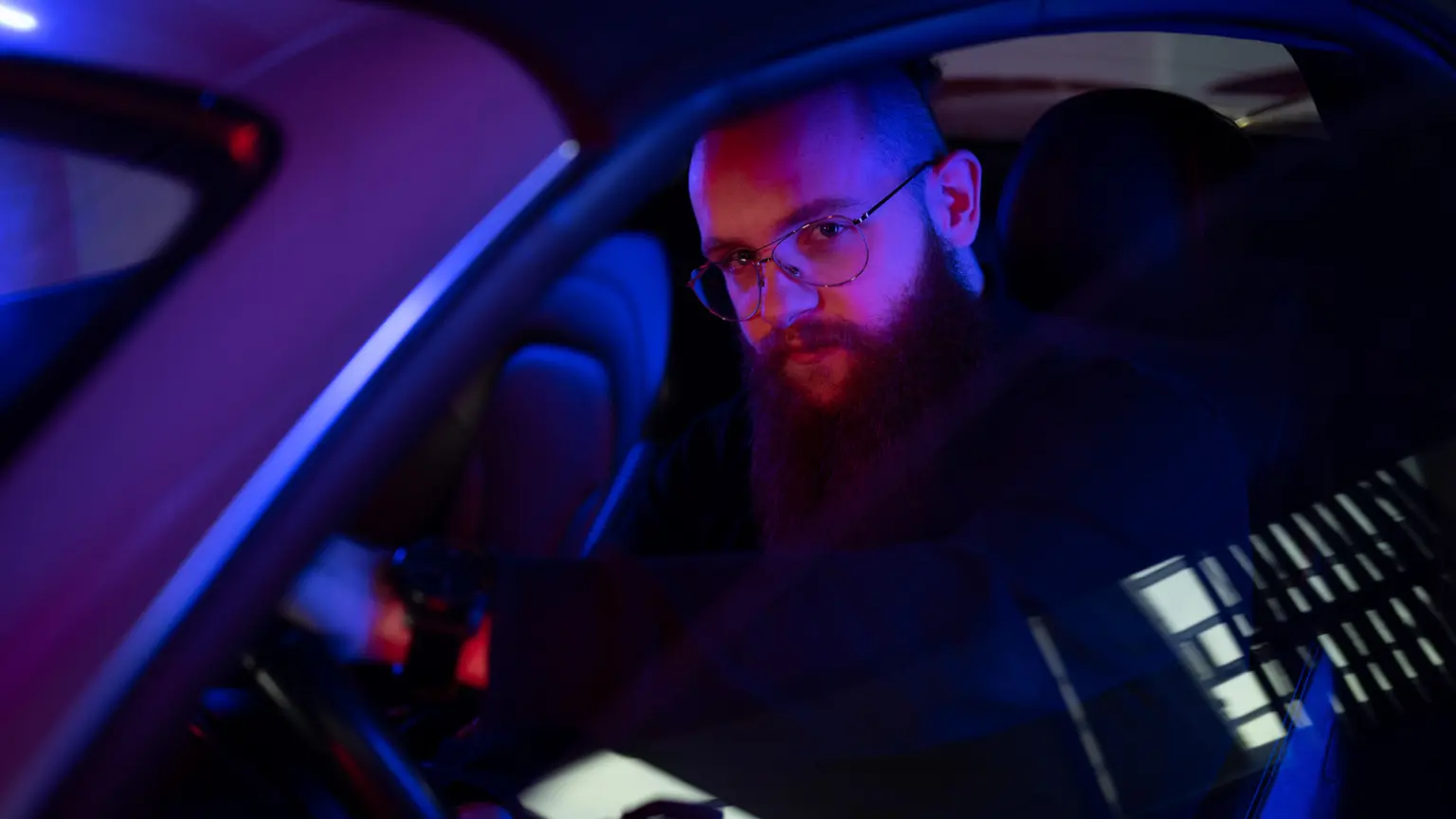 Florian Roschu, 29
E-sports pro
Florian Roschu grew up and went to school in the North Rhine-Westphalian city of Mönchengladbach. He has been playing video and computer games since he was six years old, and over the years he has come to specialize in action-heavy arcade racing games. While at college, he was a member of three well-known German e-sports teams and won prizes at various tournaments, playing under the nickname "oNio" (derived from the word "onion"). In 2011, he became German champion of a computer racing game, and in 2012, he was runner-up in the world championship. He has been playing the smartphone game Asphalt 9 for three years and competes in e-sports tournaments for an Australian racing club. In fall 2021, together with a teammate, he won the Asphalt 9 team world championship for Android smartphones. He lives near Cologne and works as a software developer for a company.