Martin Köhne
Project leader Disruptive conductor materials for e-mobility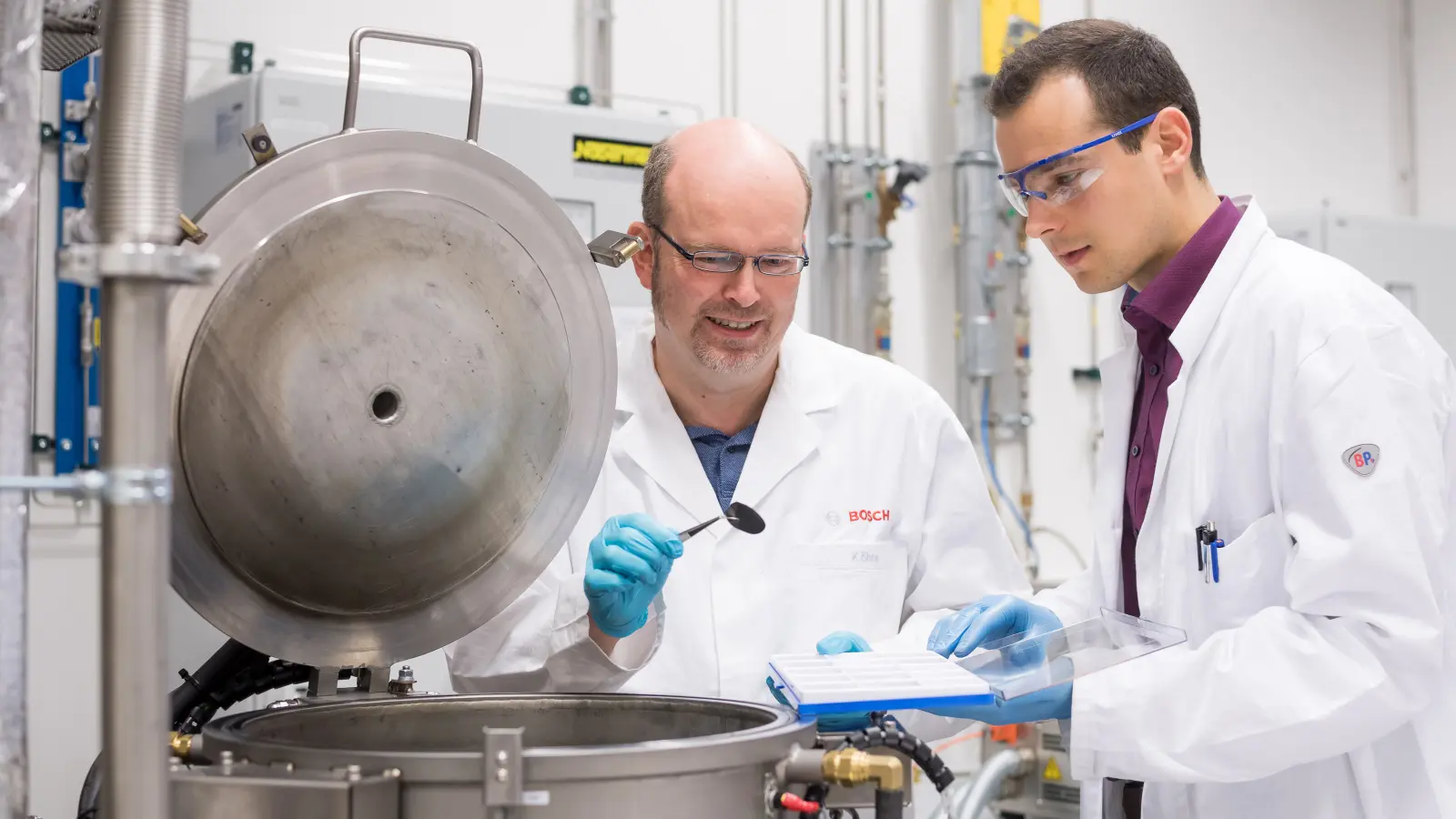 My first research topic at Bosch involved injection molding of silicone resins containing ceramic fillers. These resins could be converted into ceramic using a thermolysis process. Then I focused on thermoelectrics. Motivation was to convert the waste heat of a combustion engine directly into electrical energy. My current work aims at improving the property profiles of carbon nanotubes or graphene based conductors to that level they are able to replace copper in electrical powertrains.
Please tell us what fascinates you most about research.
I am fascinated by discovering novelties. Metaphorically speaking, I enter unknown territory like a discoverer and start to measure and to chart this blank area on the map. This implies for me to understand in principle my "new research territory" and to document it in form of reports, patent registrations and publications.
What makes research done at Bosch so special?
What I regard as so special is the fact that research at Bosch has a clear objective to seed and foster the seeds for technology "Invented for life".
What research topics are you currently working on at Bosch?
My research is about disruptive electric conductor materials based on graphene or carbon nanotubes. Utilized in electrical powertrains, they possess in comparison to copper the potential to reduce the conductor mass to one quarter of its value and to improve significantly the efficiency thanks to their higher electrical conductivity.
What are the biggest scientific challenges in your field of research?
A very challenging task is the increase of the electrical conductivity of conductors based on graphene or carbon nanotubes without deteriorating their textile performance.
How do the results of your research become part of solutions "Invented for life"?
In medium term my conductor materials get part of electrical powertrains. Within the revolution of the e-mobility era, they are an important contribution to protect the environment and save the natural resources as a technology "Invented for life". Powertrains based on these conductor materials will be lighter as well as more powerful and improve by the way the driving pleasure of e-mobility. :-)
2001
Scientific employee, project manager, Robert Bosch GmbH
1995
Business unit casting resins: Process and product development, Ciba-Geigy AG (meanwhile a business unit of the Huntsman Corporation)
1989
Studies of Chemical Engineering, Karlsruher Institute of Technologie (KIT)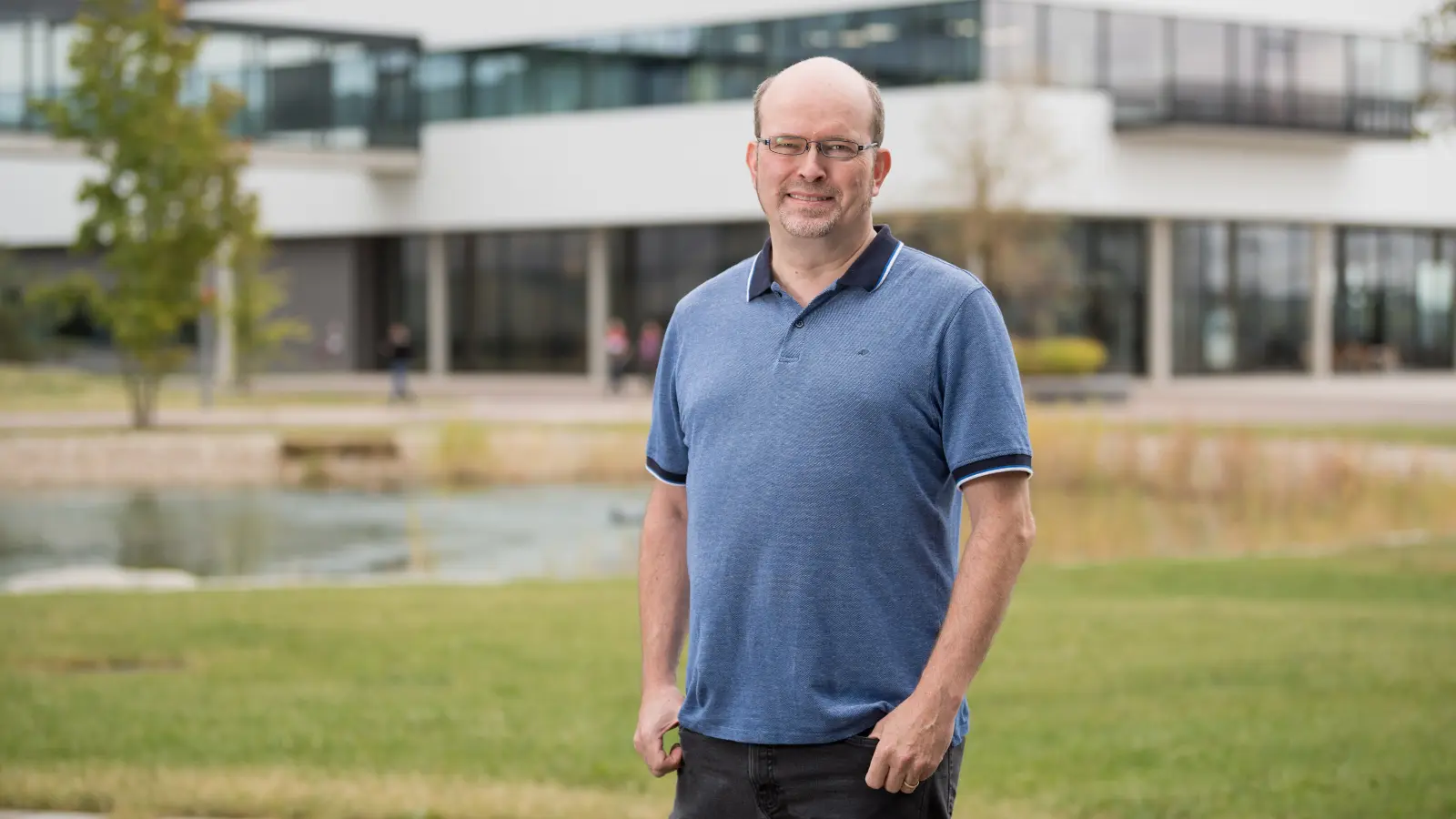 M. Köhne et al. (2019)
Semi-Heusler/ Heusler Alloys Having Tailored Phase Separation
M. Köhne, T. Graf, H. Elmers, C. Felser
Granted Patent EP 2580363 B1 M. Köhne et al. (2019)
Elastocaloric device for heat exchange with intrinsic ability to reverse heat flow direction
M. Köhne, A. Burghardt, H. Wüst
WO19137691 A1 L. Rizzi et al. (2019)
Computationally efficient simulation method for conductivity modeling of 2D-based conductors
Rizzi, L., Zienert, A., Schuster, J., Köhne, M., & Schulz, S. E.
Computational Materials Science, 161, 364-370 M. Köhne (2018)
Thermoelectric generator indcluding a heat storage device for reducing peak temperature
Granted Patent FR 2993115 B1
Get in touch with me
Martin Köhne
Project leader Disruptive conductor materials for e-mobility